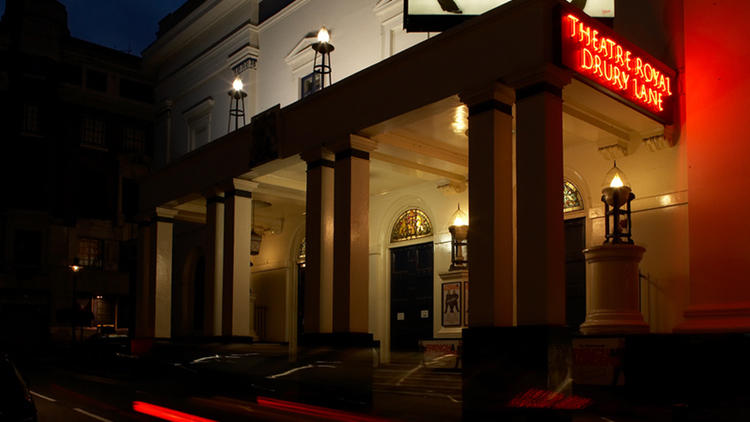 Take a tour of the world-famous Theatre Royal Drury Lane!
Top Rated ShowReviewers highly rate this show
Performance dates
Booking until 5 January 2019.
Content
Special notes
Tour Times
Monday, Tuesday, Thursday and Friday. Wednesday and Saturday at 10.15am and 12.00noon Tours schedules and times are subject to change. We will contact you if any changes occur via e-mail prior to the event. The tour takes between 1 and 1½ hours.
Access
Customer Reviews
51 reviews
4.7
Gareth Ladd
Excellent! Really enjoyed it. The guides were perfect
Sheila Welch
No enough information and viewing of backstage etc.
Anna Lewis
Booked this as a present before seeing the matinee. Tour guides put in a little ad-lib which added to the humour. They were warm, fun and insightful. The theatre is steeped in history - shame we were unable to see behind the scenes of the current show. They are closing now for redevelopment but once reopened, would consider seeing another tour before the next show.
Tony
Fantastic tour by 2 very very good guides. It was not like I expected: a talk and walk around. The guides were actors who got into character and costume and were very knowledgable. And so so so pleased to get a tour in before it all closes down the next day for 20 months of £70m renovations! I hope the 2 actors are able to pick up work quickly, as they're an asset to that type of company!! Thank you.
Simon Latter
Having actors show us round 'in costume' added to the sense of history and wonder at this splendid theatre. As much of the theatre is about to undergo major refurbishment this was one of the last opportunities to see some of the understage workings!
Janine Barker
Absolutely Brilliant! Our guide was amazing.
Jo Messina-Persad
Wonderful informative experience with a great guide
Reg Bounds
My sister and I had a great tour Our guide, Gerard Gilroy, brought the theatre alive and he was able to answer all our questions. It was great to see behind the scenes and to learn the history of the theatre and also learn lots of theatre terms and sayings, which we still use today. We were particularly interested in the Ballet Room, because as children in the 50s we used to do ballet and tap dancing classes there with Terry's Juveniles.
Christine Mellor
Amazing. Knowledgeable guide whose presentation was polushed, rekaxed flexible and delightful. Highly reccommended. Di not miss this tour!
Ron Tolfree
Great actors good funny stories and information about theatre history.
Kate Bourne
Great tour really enjoyable and informative.
Cate
Absolutely loved it! Our 2 Actors / Our guides were really fantastic, very funny and knowledeable. The theatre is so beautiful. I adored hearing it's timeline, soaking up all the history. I've been wanting to visit since childhood. Now an Actor myself I hope to one day grace it's famous stage where the like's of Nell Gwyn once trod. The oldest theatre in the world and it did not dissapoint, thankyou. ??
Theatre Royal Drury Lane Safety Policy
Health & safety measures
All staff wearing masks
All visitors asked to wear masks
Regular visible cleaning of all touchable surfaces before and after performances
Signage regarding social distancing etiquette
Paperless or print at home tickets
Availability of hand sanitiser
Visitor measures
Cash free venue - contactless payments only