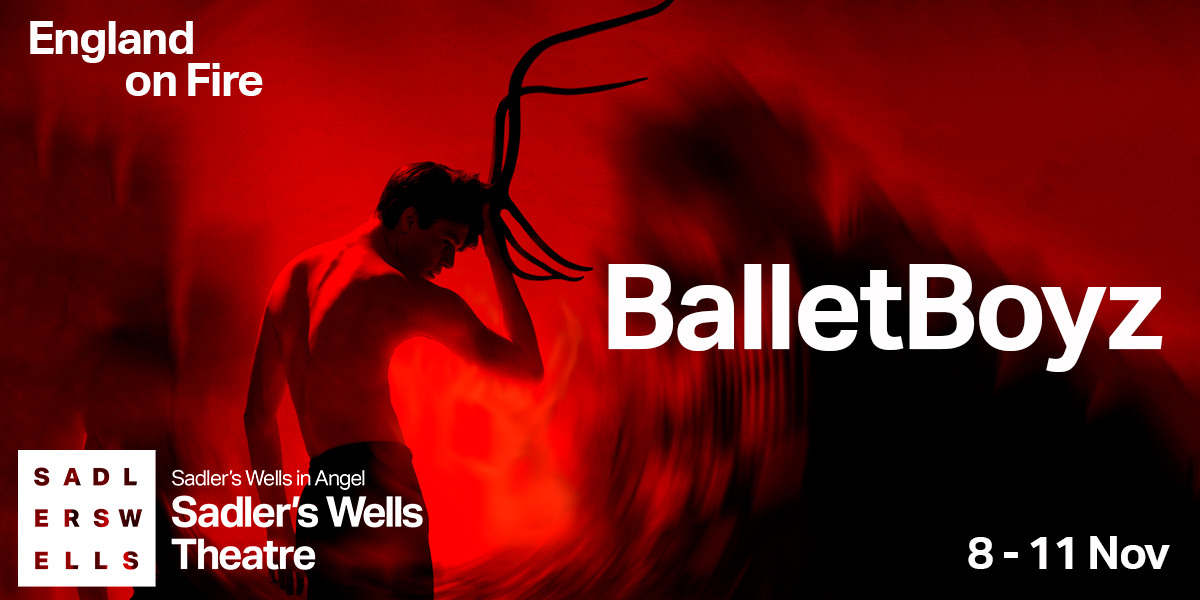 Experience a new look into the modern world with Ballet Boyz England on Fire.
Tickets for Ballet Boyz England on Fire are available now!
Inspired by the book, England on Fire by Stephen Ellcock and Mat Osman, Ballet Boyz England on Fire will take you on a journey into the challenges of the modern world. Don't miss your chance to witness this explosive new show, book your tickets now!
About Ballet Boyz England on Fire
Ballet Boyz England on Fire is a fascinating and overwhelmingly powerful new look into the search for meaning in the modern world. Audiences are invited to discover the challenges of trust and betrayal, friendship and love, identity and loneliness, honor and redemption. To ultimately discover a shared subconscious and the understanding of a correlation between chaos and pattern. Accompanied by stunning visuals and live music from folk to punk.
The Creatives of Ballet Boyz England on Fire
The production features a kaleidoscopic combination of collaborators including Holly Blakey, Edd Arnold, Thick and Tight, Russell Maliphant, Vidya Patel and Lucy Bennett, with emotive and intimate live performances from Keaton Henson and Kami Thompson. The soundscape also features new creations from Charlotte Harding, Cassie Kinoshi, Mukul, Gag Salon, Joe Zeitlin, and Gwilym Gold
The Ballet Boyz England on Fire tickets are available now
What does a world without rules look like? Book your tickets for Ballet Boyz at the Sadlers Wells Theatre today to find out!
Age restriction
To be confirmed.
Running time
1 hour 10 minutes (no interval)
Performance dates
8 – 11 November 2023
Venue Information
Sadler's Wells
Rosebery Avenue, Islington, London, EC1R 4TN