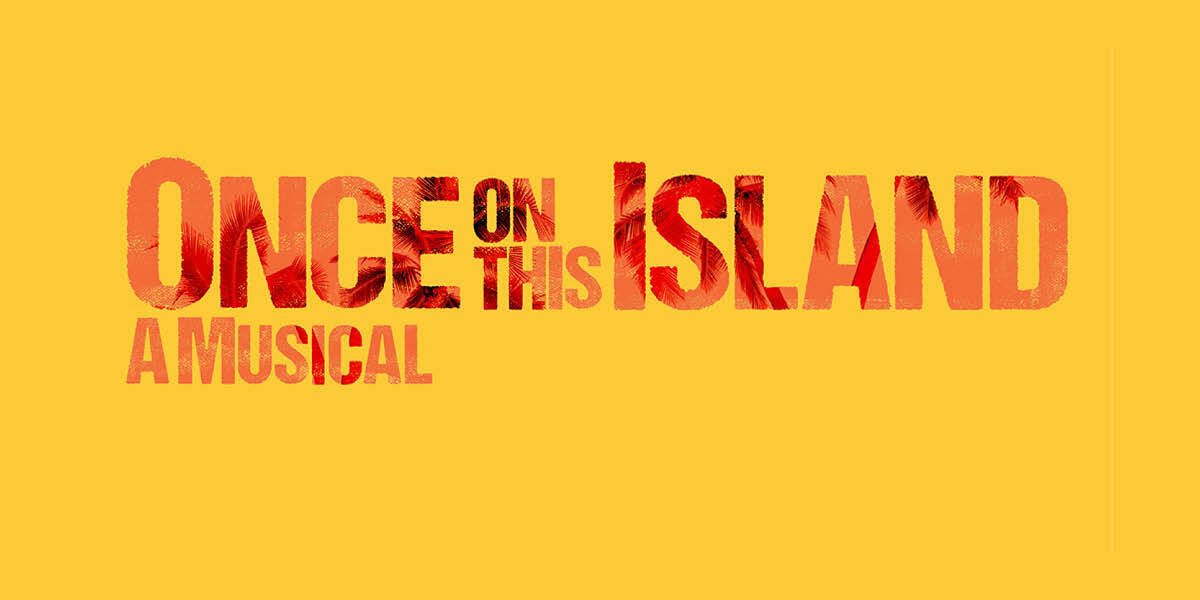 Open Air Theatre, Regent's Park, London
Travel to the heart of the Caribbean, where the sultry heat and tropical storms await.
Tickets for Once on This Island are available now! 
Travel to the heart of the Caribbean, where the sultry heat and tropical storms await. The magical tale Once on This Island, follows young Ti Moune as she travels along a journey of love and self-discovery, finding herself in a union that is forbidden by the deep-seated prejudices of the communities around her. The limits of faith, hope, and courage are tested as the wager of the Gods hangs in the balance.
Based on the story of The Little Mermaid and the beloved novel of the same name, Once on This Island is now in the works to become a major Disney+ motion picture, tickets for Once on This Island are available now, book yours today! 
About Once on This Island
Enter an enchanted island where we meet Ti Moune, a brave and determined peasant girl who yearns for a better life. Chosen by the Gods for a special destiny, Ti Moune is taken in by a loving family and taught the ways of the island's storytellers, who weave tales of love, bravery, and strength.
When a violent storm wrecks havoc on the island, Ti Moune's life is forever changed. After rescuing a handsome, but ailing stranger, she finds herself falling deeply in love with him. Desperate to save his life, Ti Moune strikes a bargain with the powerful Gods, willing to make the ultimate sacrifice in exchange for his health and well-being. Thus begins Ti Moune's incredible journey, a quest that will test the limits of her love, courage, and selflessness. As she sets out to prove that love can conquer even death itself, Ti Moune must face a series of trials and challenges that will push her to the brink of her endurance.
The cast and creatives of Once on This Island 
The cast of Once on This Island is comprised of Gabrielle Brooks as Ti Moune and Stephenson Ardern-Sodje as Daniel, with further casting to be announced. The creative team for Once on This Island includes Phil Bateman as Musical Supervisor, Niamh Gaffney as Associate Sound Designer, Jessica Hung Han Yun as Lighting Designer, Ola Ince as Director, Niquelle LaTouche as Associate Choreographer, Nick Lidster as Sound Designer and many more!
Once on This Island tickets are available now!
Through breathtaking music, captivating dance, and a heartening story, Once on This Island offers a powerful testament to the lasting power of love and the strength of the human spirit. Don't miss your chance to experience this unforgettable tale of hope, sacrifice and redemption. Book your tickets today!
Age restriction
This musical is most suitable for ages 10+. In any event, children under the age of 4 will not be admitted to the venue.
Running time
1 hour 30 minutes (no interval)
Performance dates
10 May - 10 June 2023
Special notes
PLEASE NOTE: Tickets may only be exchanged or refunded in the case of a cancelled show. However, tickets are non-refundable in the event of cancellation or abandonment of a show as a result of the weather but may be exchanged to another performance, subject to availability, at Open Air Park Theatre. In the event of cancellation because of the weather, this will be announced at the time of cancellation, always after the scheduled start time of the performance, at the venue. If you decide not to attend a performance due to concerns over the weather and the performance goes ahead no refund, credit note, or exchange of theatre tickets will be possible.