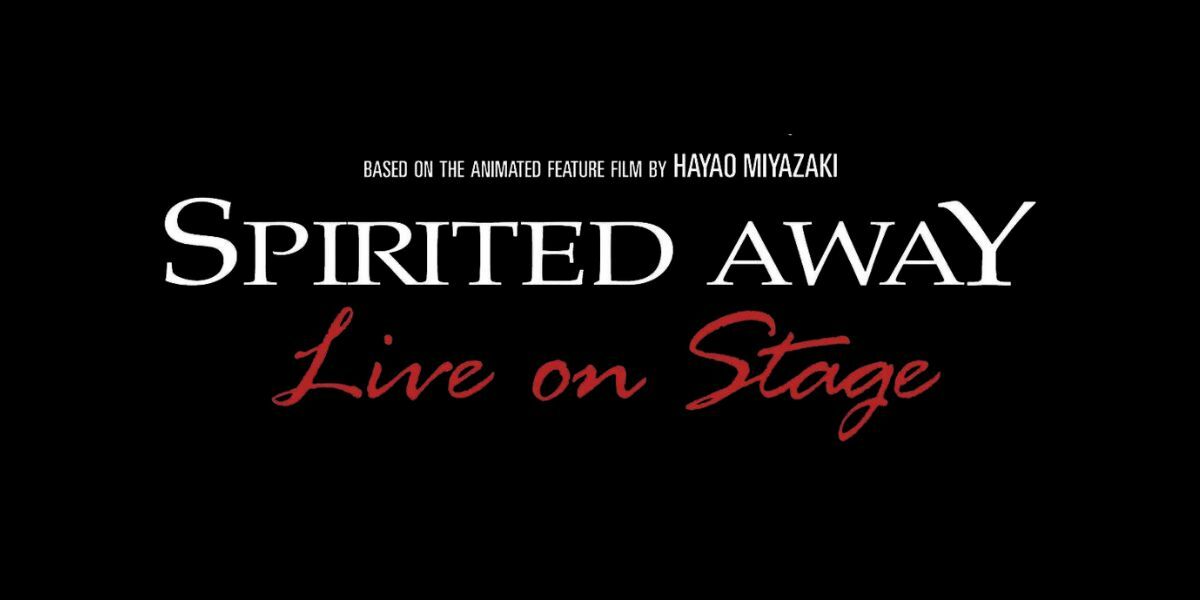 Studio Ghibli's Spirited Away is getting its European premiere at the London Coliseum 
Keep me updated
We'll tell you as soon as tickets go on sale:
Studio Ghibli's Spirited Away is getting its European premiere at the London Coliseum 
Director of Les Misérables John Caird and the Toho Theatrical Department have reimagined the outstanding fantasy/adventure animation from Studio Ghibli for the stage. Spirited Away, which was directed and animated by the legendary Hayao Miyazaki, is frequently regarded as one of the best movies of the twenty-first century as well as one of the greatest animated movies of all time. Spirited Away has been compared to Through the Looking Glass and Alice in Wonderland, and now you get the chance to witness the story on stage. Tickets are not available yet, but keep your eyes peeled and sign up for information on when they will be released!
The story of Spirited Away 
Through an array of wondrous visuals and masterful storytelling, Spirited Away tells the spellbinding story of 10-year-old Chihiro. After moving to the suburbs with her family, Chihiro discovers a fantastical spirit realm ruled by gods, witches and spirits, and the sorceress Yubaba. It is a place where humans can be changed into beasts, even giant pigs…
When her parents experience a bizarre transformation, Chihiro must fight to survive this strange and unfamiliar environment with nothing but her cunning wit. Along the way, she meets eccentric spirits, various creatures and a gloomy sorceress who strives to stop her and her parents from returning to the human world.
The cast and creatives of Spirited Away
After it enjoyed a smash-hit sell-out tour in Japan in 2022, Spirited Away will debut in London with the original Japanese cast. Kanna Hashimoto and Mone Kamishiraishi will both play Chihiro. 
By using English captions, the production will be presented in original Japanese and will be accompanied by a stunning live orchestra playing the magnificent film score by Joe Hisaishi arranged by Brad Haak (Mary Poppins). Spirited Away features a phenomenal set design by Jon Bausor (Bat Out of Hell), wildly imaginative puppets designed by Toby Olié (Pinocchio: National Theatre), choreography by Shigehiro Ide (NODA MAP Series), and magnific costumes by Sachiko Nakahara. 
Keep an eye out for the Spirited Away London premiere, tickets coming soon!
Director Hayao Miyazaki's timeless masterpiece Spirited Away became an explosive blockbuster after its 2001 release and won the Academy Award for Best Animated Feature Film in 2003. Now, you get the chance to witness a story that changed animation forever!
Age restriction
To be confirmed.
Running time
To be confirmed.
Performance dates
To be confirmed.