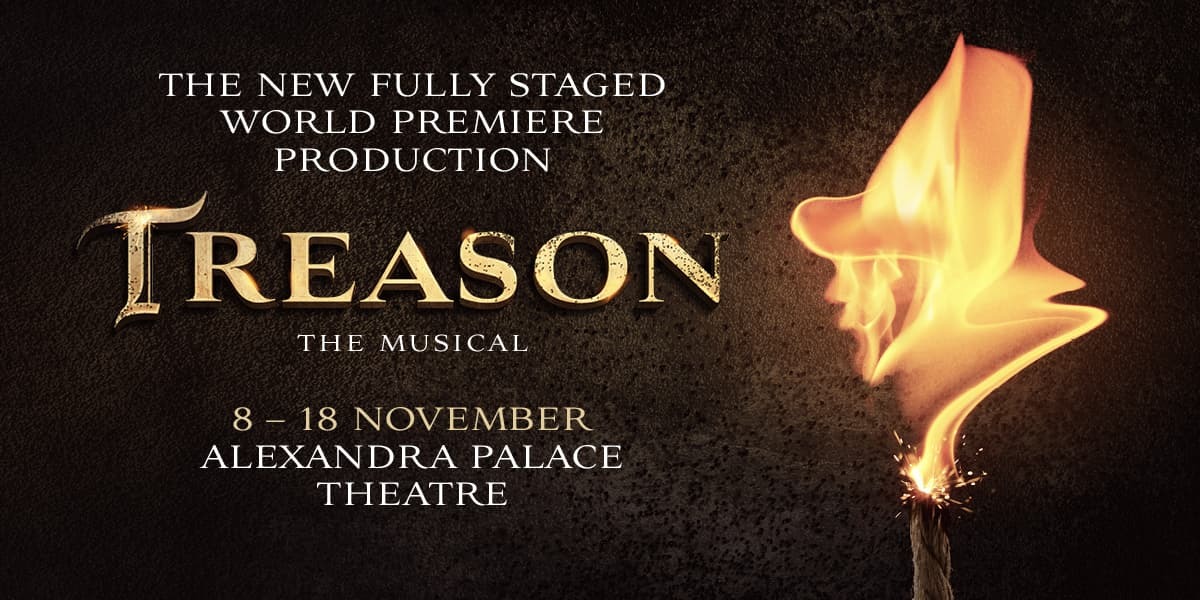 Alexandra Palace Theatre, London
We promise you, you won't forget this explosive musical!
Tickets for Treason The Musical are available now!
Remember, remember the 5th of November, gunpowder, plot-twists and Treason. This explosive new show is set to hit the London stage this year! After a highly-streamed online concert and 2 sold-out concerts at the Theatre Royal Drury Lane, Treason comes to the Alexandra Palace for a limited run.
About Treason The Musical
During the Opening of Parliament in November 1605, a failed attempt to assassinate King James I of England.Treason tells the story of the notorious gunpowder plot of 1605, a story that remains told throughout history.
With original folk and pop songs with music created by Ricky Allen and book and lyrics by Ricky Allen and Kieran Lynn. This is one of the most intriguing stories in Britain's long history told like never before.
The creatives of Treason The Musical
Working across theatre, film, television and radio, Ricky Allen is a composer, lyricist and creative producer. Kieran Lynn and Ricky Allen created the book and lyrics expanding what started as an 11 number piece into a 30 song, two act West End show.
Treason The Musical tickets are available now!
Get plotting today and book to see Treason The Musical, you are sure to be blown away!
Age restriction
To be confirmed.
Running time
To be confirmed.
Performance dates
8-18 November 2023