Behind the Scenes at Back To The Future Musical!
Posted on 8 August 2023
Contrary to what Alice Cooper famously bellowed, school is most definitely IN this summer as a host of fresh new faces descend on Hill Valley High School!
The brand-new class of 1955 can be seen jiving at the Under the Enchanted Under the Sea Dance from 16 August 2023. Can't wait that long to see the new cast in action? You're in luck! You don't need a time machine and an eccentric best friend to see the talented actors now, just take a look at our rehearsal gallery below (the chances of you accidently changing the space-time continuum significantly reduce this way too!)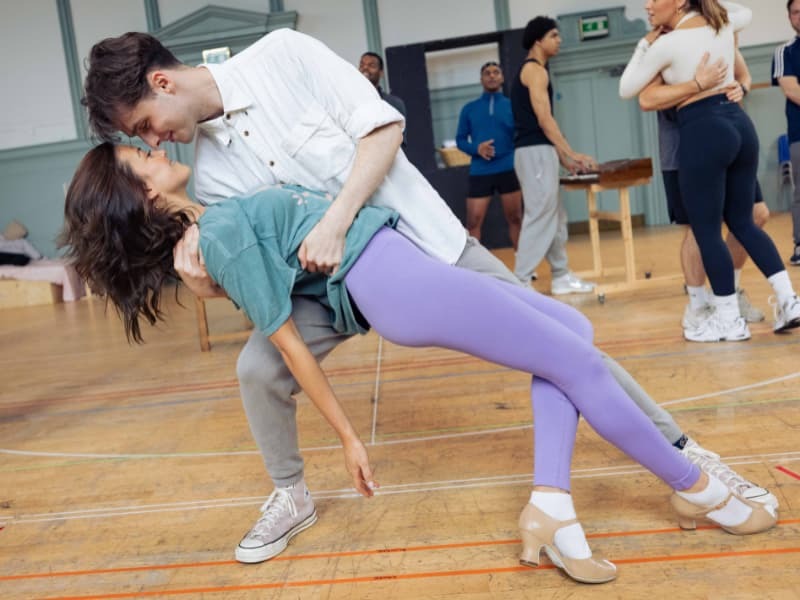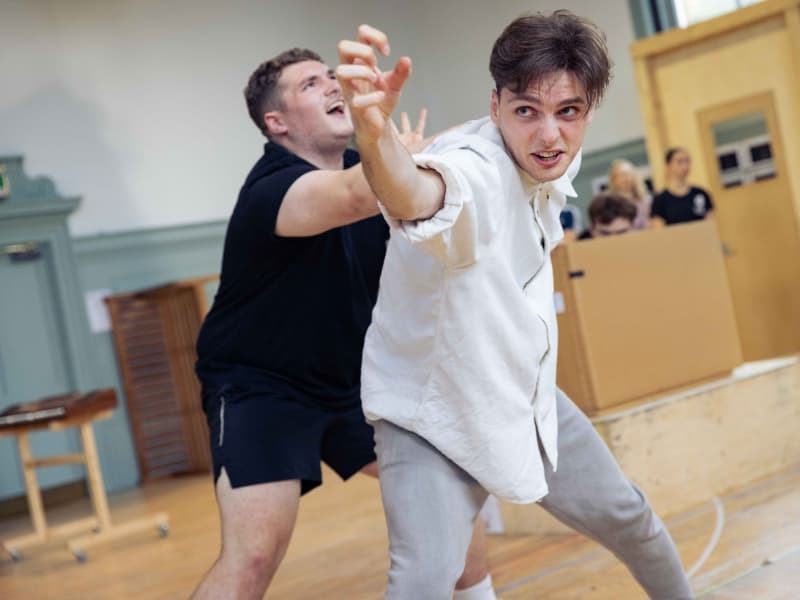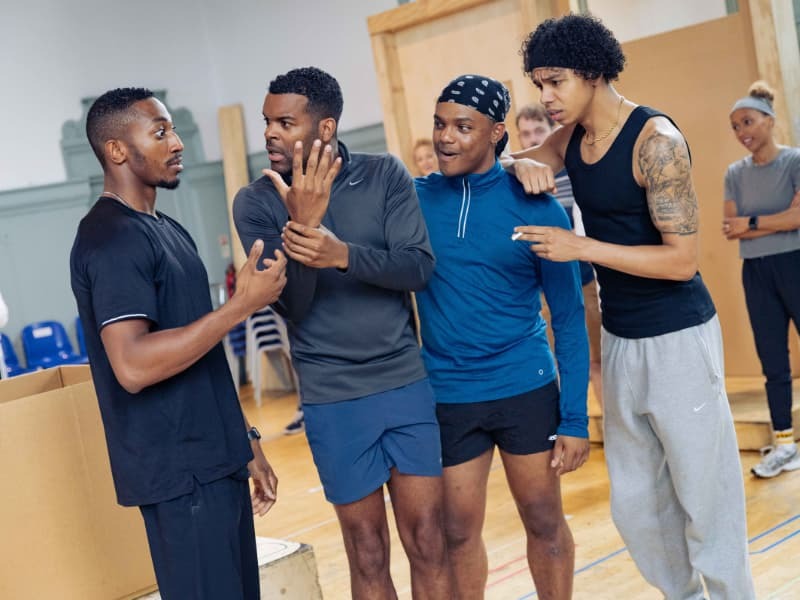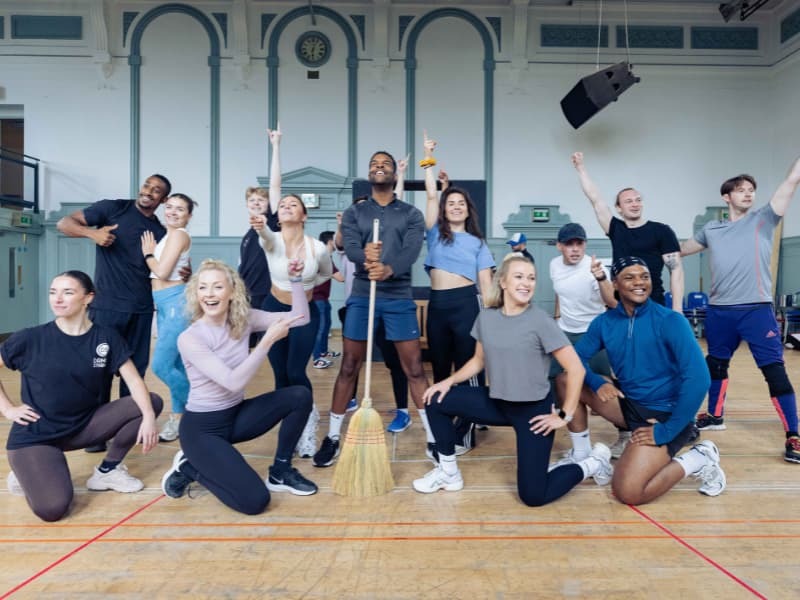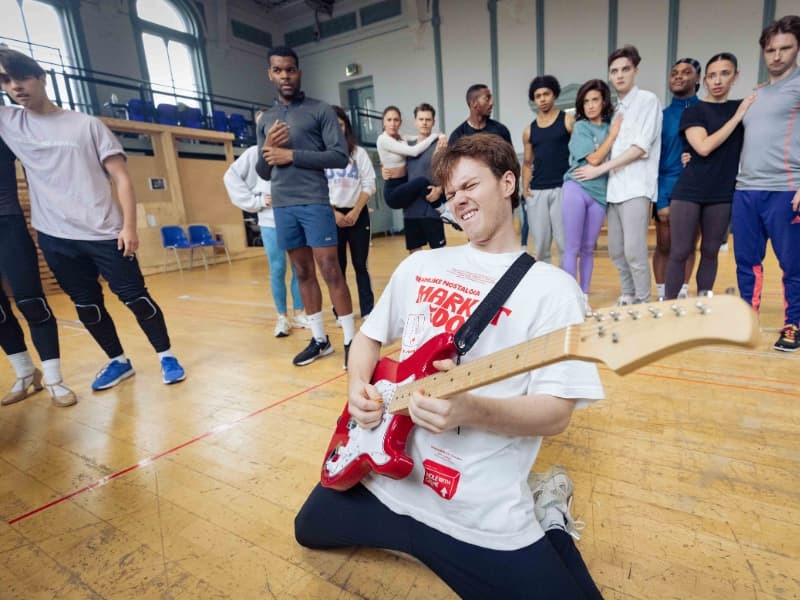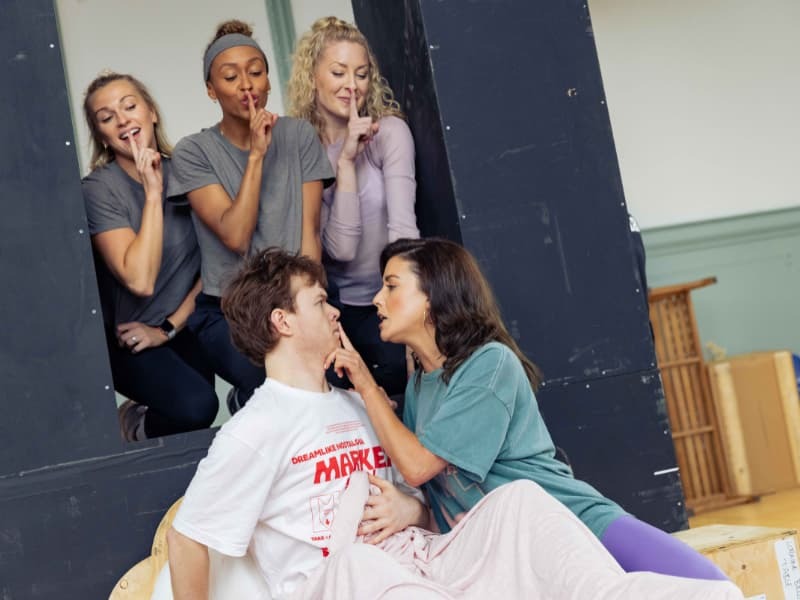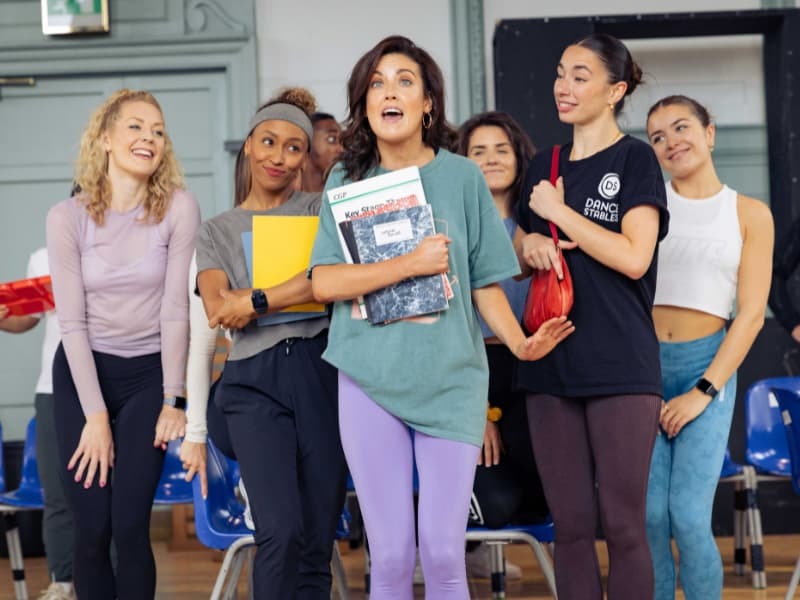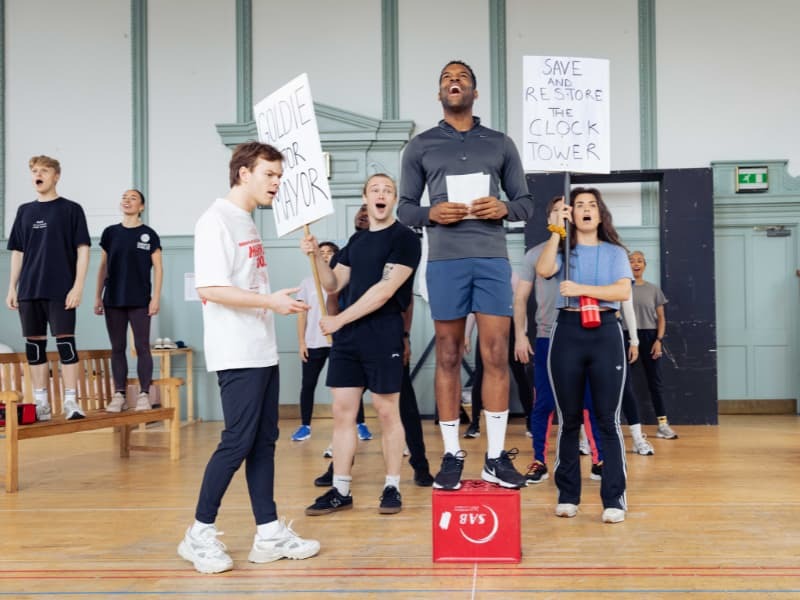 The cast of Back to the Future the Musical
The new cast of Back to the Future is comprised of Sarah Goggin (Sister Act) as Lorraine Baines, Jay Perry (Hamilton) as Goldie Wilson, Lee Ormsby (Les Misérables) as Strickland, Jordan Pearson (One Man, Two Guvnors) as Biff Tannen, Rhodri Watkins (Carousel) as Dave McFly, Patricia Wilkins (Flashdance) as Linda McFly, Elliott Evans (Eugenius!) as Alternate Marty McFly and Stephen Leask (School of Rock) as Alternate Doctor Emmett Brown.
New to the ensemble are Ella Beaumont, Alexander Day, Reece Darlington-Delaire, Helen Gulston, Matthew Ives, Connor Lewis, Louis Quinn, Grace Swaby-Moore and Alexandra Wright, joining Sia Dauda, Dylan Gordon-Jones, Adam Margilewski, Bryan Mottram, Laura Mullowney, Anna Murray, Georgia Tapp and Tavio Wright.
They join current stars Cory English (The Producers) as Doctor Emmett Brown, Ben Joyce (Jersey Boys) as Marty McFly, Oliver Nicholas as George McFly, and Sophie Naglik (Charlie and the Chocolate Factory) as Jennifer Parker.
What is Back to the Future the Musical about?
Based on the cult 1985 film, Back to the Future the Musical follows Marty McFly and his eccentric friend Doc Brown as they accidently travel back in time to 1955 via a modified sports car. Here, Marty bumps into a younger version of his parents, altering the course of his timeline and changing his future. Marty must do whatever it takes to ensure that his parents fall in love, or else he risks altering the course of history and jeopardizing his own existence. No pressure then!
Back to the Future the Musical tickets are available now!
Class is in session for the new cast of Back to the Future Musical from 16 August 2023. Be there or be square!