Club Swizzle
Posted on 8 August 2018
A bonkers night out with something for everyone – if you're feeling brave.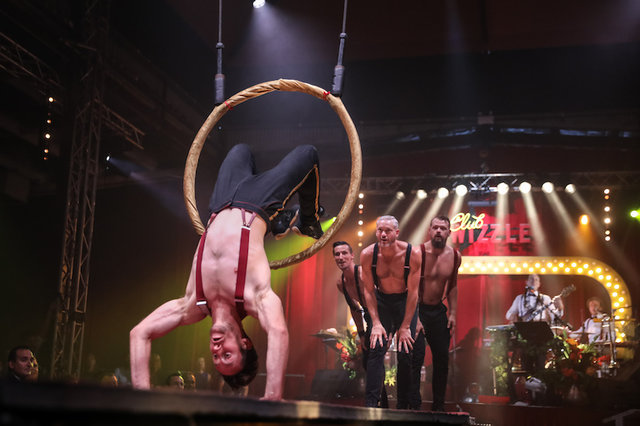 I'm not quite sure how this show managed to win me round but it did. Not a great start - after paying £15 for 2 warm (and tiny) Bellini's I wasn't impressed, and the host, Reuben Kaye, takes some getting used to. If you don't like sharing bodily fluids I would stay out of the front 3 rows (yes, 3).
Despite this, Kaye is hard to ignore and is a naturally funny man, his best jokes being the ad-libs. Just as I was beginning to wonder what it was all about, on bounded the Swizzle Boys and gave us several fantastic acrobatic routines. So well choreographed and executed - loved it, loved it, loved it. And they never failed to lift the show as they performed throughout the evening.
I was a little intrigued to see that the show "contains partial nudity" and I was wondering which part of the show the nudity appeared in. Was it going to be the live band, maybe a dance number or perhaps an aerial act? This is what I love about cabaret-style shows – you never know what is next. I was sort of hoping it wasn't part of the aerial act as I have seen a doubles trapeze act which looked pretty weird once bodies were naked and upside down. I needn't have worried. The nudity was done with great taste and a certain amount of bravery given the rowdiness of the audience who were clearly out for a good drink and a fun night.
The live band adds to the ambience, and steers the show well, supporting act after act beautifully. Yammel Rodriguez also deserves a special mention for her incredible aerial act, which left people gasping.
The set is interesting, with a bar that turns into the stage and good views from pretty much anywhere you sit, I'd imagine. The set changes were slick and I really felt part of the show from the start.
I've heard great things about LA SOIRÉE (creators of Club Swizzle), so my expectations for this night out were high. I did find some parts of the show a bit extreme for my taste, but I guess that's what Club Swizzle is about, shocking, silly, funny, clever and over the top in equal parts.
Club Swizzle is on at the Roundhouse in Camden until 26th August. Tickets from £11 (seems like a bargain). Arrive early for drinks at the bar in the centre of the space, and mix with some of the cast prior to the show.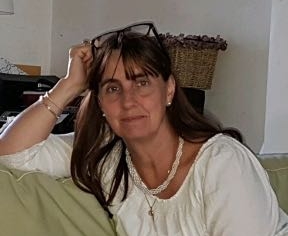 Carole has been interested in theatre and circus for many years. She now blogs for View From the Cheap Seats and London Theatre Direct when she gets the chance.