First look: new production images of Grease
Posted on 13 June 2023
The love between leather-clad bad boy Danny and too-pure-to-be-pink Sandy burns as brightly as ever in the return of the smash-hit musical Grease! Baby don't sweat it, check out these latest production images that show the star-crossed lovers in their full glory. Rydell High awaits, don't miss your chance to hand jive at the Dominion Theatre, book your tickets for Grease today!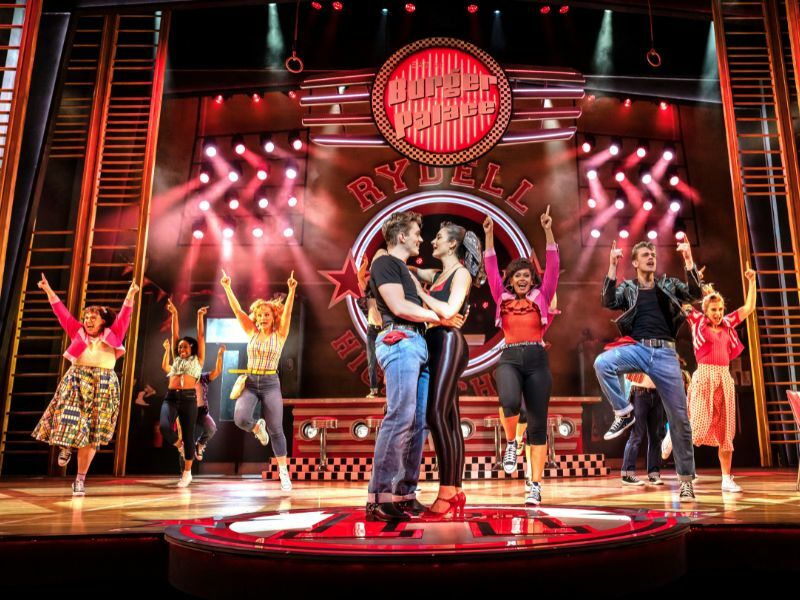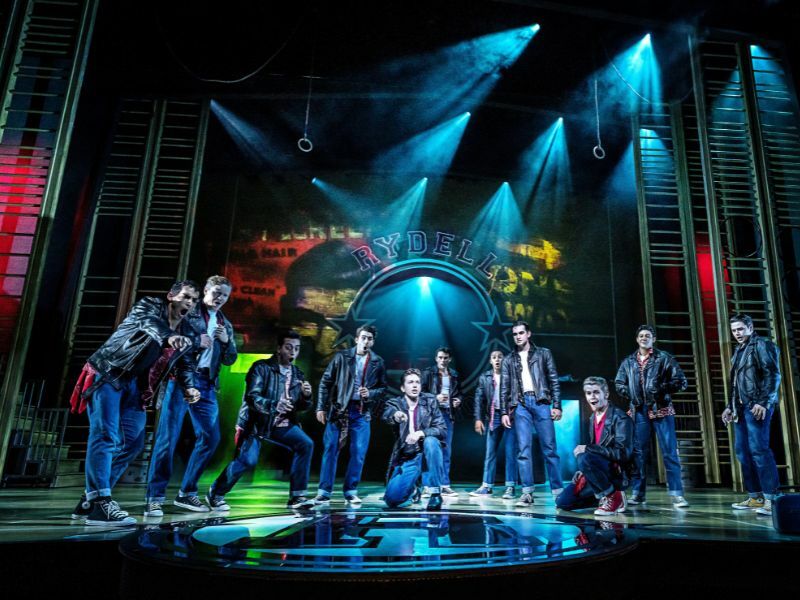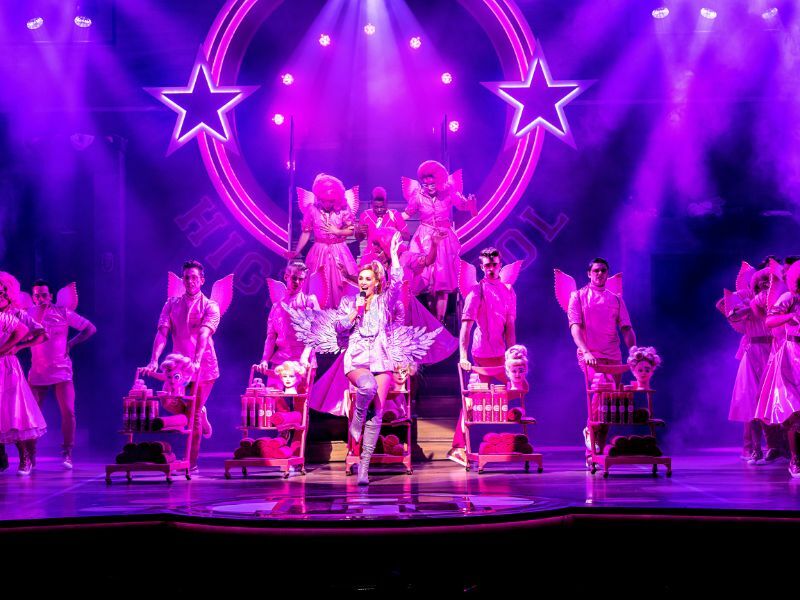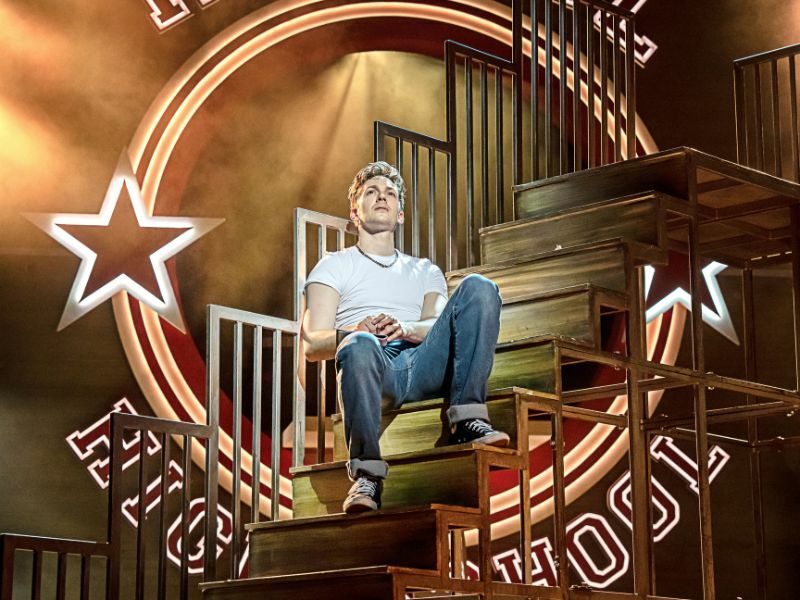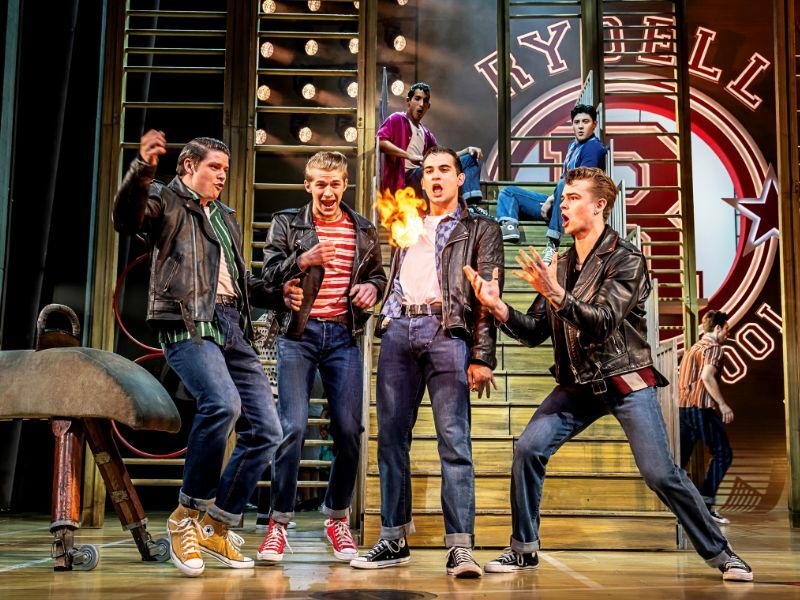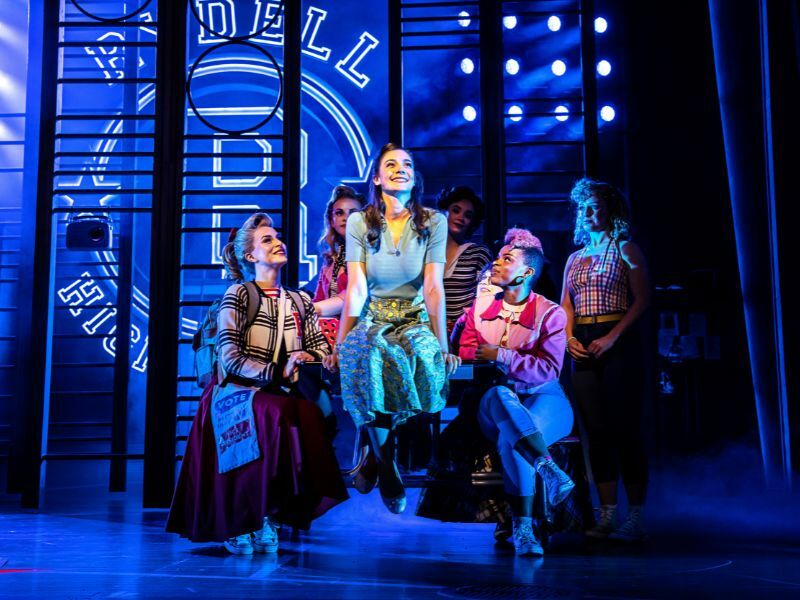 About Grease
Grease has taken the world by storm, in 2022, the production drew in nearly half a million audience members. The musical earned multiple nominations at the WhatsOnStage Awards, including recognition for Best Musical Revival, Best Choreography, and Best Supporting Performer in a Musical.
In 1978, the Grease movie quickly became a cultural phenomenon. Directed by Randal Kleiser and based on the original musical by Jim Jacobs and Warren Casey, the film stars John Travolta as Danny Zuko and Olivia Newton-John as the sweet and innocent Sandy Olsson.
Grease achieved tremendous success upon its release, grossing over $395 million worldwide, making it one of the highest-grossing musical films of all time. Beyond its commercial success, Grease also garnered critical acclaim, receiving a nomination for Best Original Song at the Academy Awards.
The synopsis of Grease
This timeless tale of love unfolds after a blissful and unforgettable summer romance by the seaside. Two young lovers find themselves fated to reunite when Sandy, a charming girl next door, unexpectedly transfers to Rydell High for her final year of school. But as they navigate the expectations and trials of teenage life, will they ultimately find their way back to each other?
The cast and creatives of Grease
The cast of Grease 2023 includes Louise Redknapp and Jason Donovan, who alternate in the role of Teen Angel at certain performances. Peter Andre takes on the roles of Vince Fontaine and Teen Angel in select performances.
Dan Partridge plays Danny Zuko, while Olivia Moore plays the role of Sandy Dumbrowski. Jocasta Almgill portrays Betty Rizzo, and Solomon Davy plays the character of Kenickie. Callum Henderson portrays Roger, and Katie Brace plays Jan. Jake Reynolds plays Doody, while Ellie Kingdon plays Marty. George Michaelides plays the character of Sonny, and Olivia Foster-Browne plays Frenchy.
Grease has book, music and lyrics by Jim Jacobs and Warren Casey and is directed by the Leicester Curve's Artistic Director Nikolai Foster and is choreographed by the legendary Arlene Phillips.
The 2023 production of Grease is dedicated to the late Olivia Newton-John.
Grease tickets are available now!
They're the ones that you want! Grease tickets are highly sought after in the West End, and this electrifying musical will have you singing and dancing all night long! The 1950s are waiting for you.
From as early as I can recall, writing has always been my passion. Being able to combine this with my love for theatre has been a rewarding and exhilarating experience. I truly believe that there is magic in seeing a story brought to life on stage, and this is what I would like to promote to audiences.