New Production Images Released for 42nd Street
Posted on 2 June 2023
We don't know about you, but our feet are tap, tap, tapping as fast as the chorus line as we eagerly await the opening of 42nd Street! It's been 4 years since the ultimate show-biz musical enthralled the capital, and we're not sure how we're going to last the remaining 5 days without it in our lives.
Thankfully we have these gorgeous production images to satisfy our cravings before we see the full blown sceptical in real life. The bright lights of Broadway will shine once again when the iconic musical opens at Sadler's Wells on the 07 June. Book your tickets now.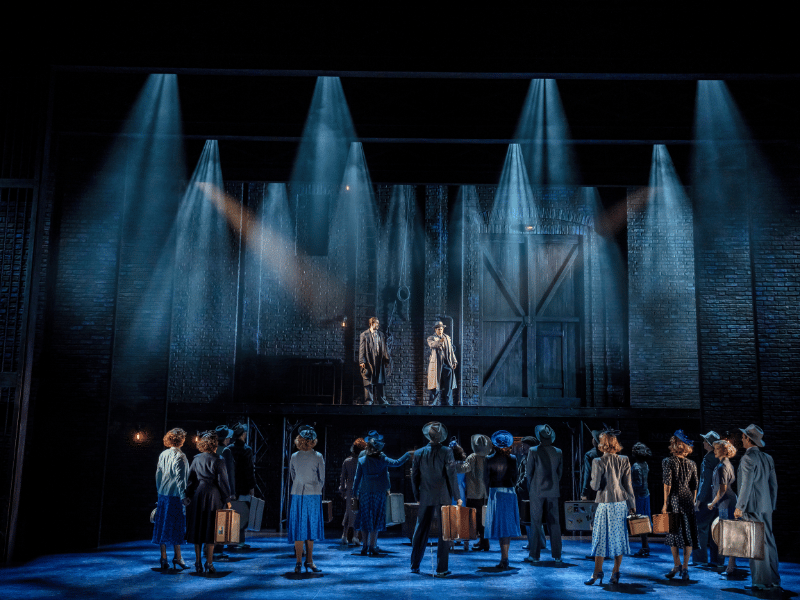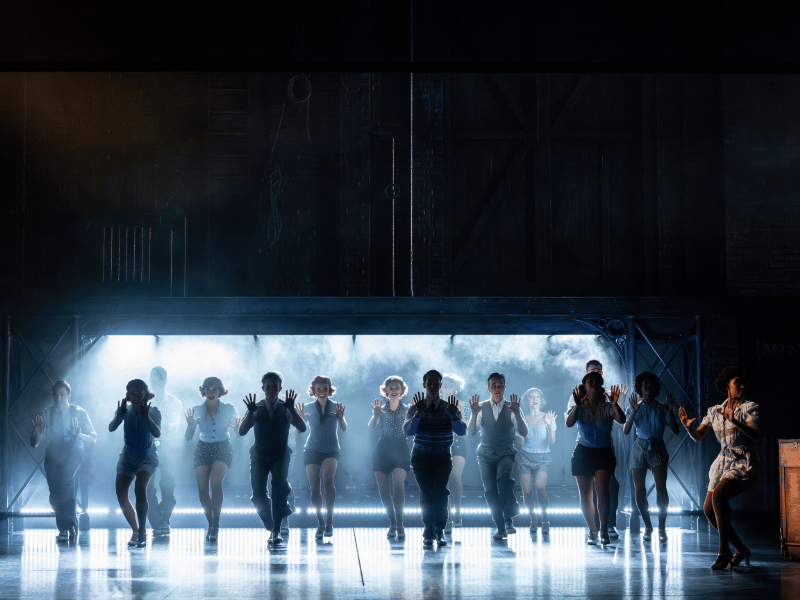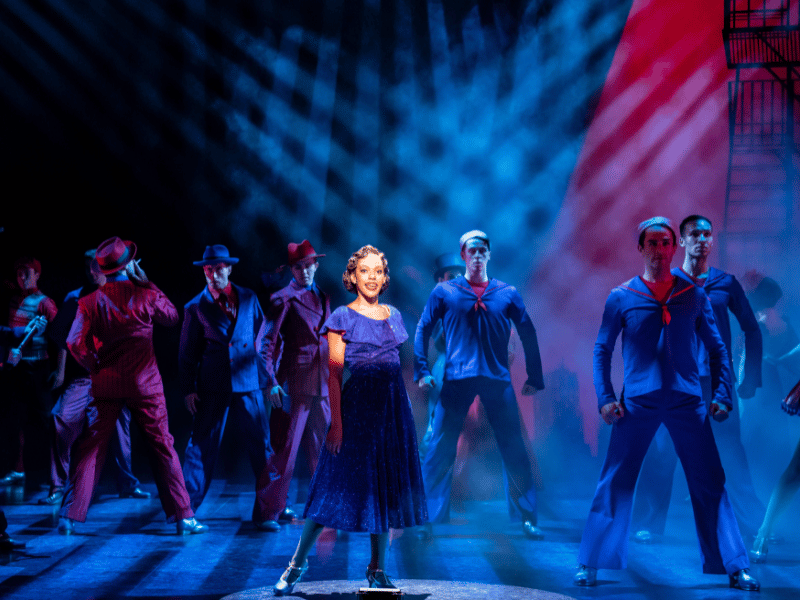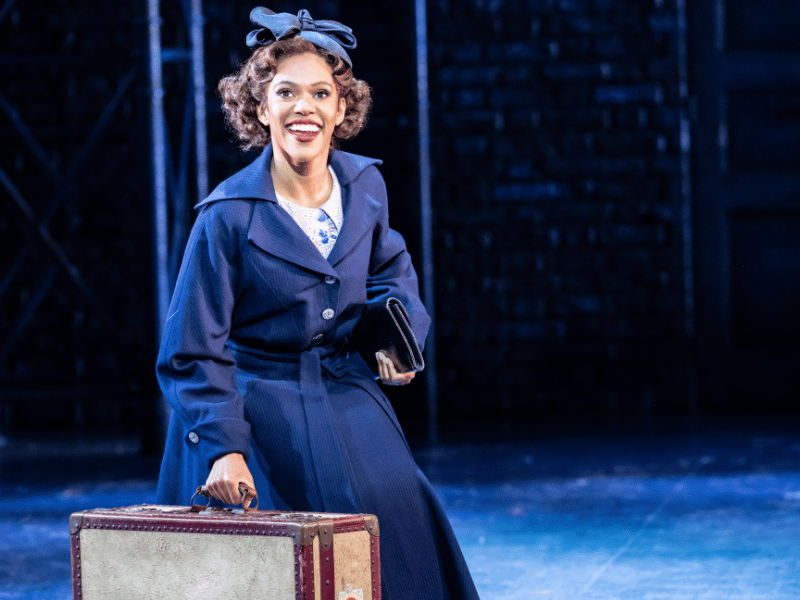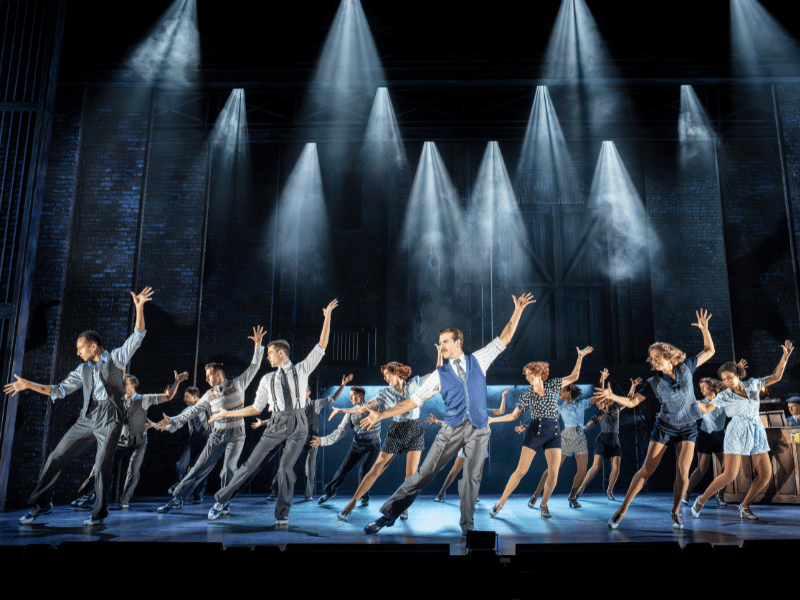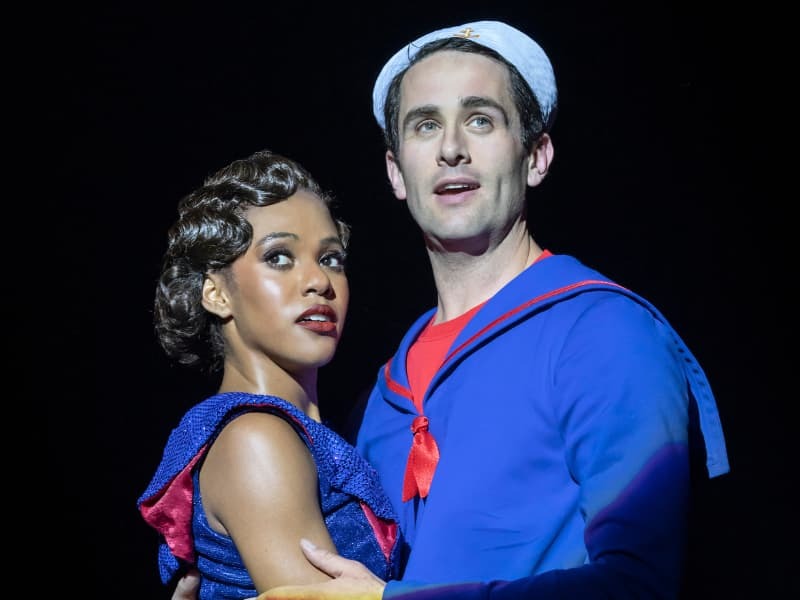 What is 42nd Street About?
If you haven't heard of the show before (where have you been, Buffalo?!) then you certainly would have heard of the show before. The award-winning production features a parade of toe-tapping, stay-in-your-head-all-day songs, including "We're In The Money", "42nd Street", "Lullaby of Broadway", "Shuffle Off To Buffalo" and "I Only Have Eyes For You.
Armed only with her youth and beauty, Peggy Sawyer leaves small-town America in order to achieve her dreams of being a Broadway star. She soon crosses paths with a hot-shot director, and secures a place in the chorus line of the city's newest and highly-anticipated show! However, when the leading lady gets injured, will Peggy be able to step up and make her Broadway dreams a reality?
Cast and Creatives of 42nd Street
Olivier Award-winning actress Ruthie Henshall (Chicago) takes centre stage as Dorothy Brock, alongside Olivier-nominee Adam Garcia (Saturday Night Fever) as Julian Marsh. They will be joined by stage and TV personality Les Dennis (Only Fools and Horse) as Bert Barry and Nicole-Lily Baisden (Anything Goes) as Peggy Sawyer. The cast also stars Sam Lips as Billy Lawlor, alongside Erica-Jayne Alden, George Beet, Charlie Bishop, Briana Craig, Ashleigh Graham, Alyn Hawke, Aimee Hodnett, Connor Hughes, Sarah-Marie Maxwell, Ben Middleton, Benjamin Mundy, Anthony Ofoegbu and Jessica Wright.
Jonathan Church (Singin' In The Rain) directs this song-and-dance extravaganza. The production is choreographed and designed by Olivier Award winners Bill Deamer and Rob Jones. Lighting design is from Ben Cracknell, sound design by Ian Dickinson and Gareth Tucker, video design from Jon Driscoll, with musical supervision by Jennifer Whyte and orchestrations by Larry Blank.
42nd Street tickets are now available to purchase
42nd Street is the timeless fairytale of reaching for your dreams, and never letting them go. With its classic romance, impeccable wit, and not forgetting those dance moves. It's easy to see why the show id a staple both sides of the Atlantic. Book your tickets now before they all shuffle off!