Q&A with Gemma Barnett of A Hundred Words for Snow
Updated on 14 November 2018
Gemma Barnett finished a post-graduate acting course from the Oxford School of Drama in 2017 and has jumped into the acting world feet first! After extremely well received runs at the Vaults Festival and the Arcola Theatre, Gemma is transferring to London's Trafalgar Studios in A Hundred Words for Snow.
Pictured: Emma Barnett as Rory in A Hundred Words for Snow.
---
Congratulations on the West End transfer of A Hundred Words for Snow! After playing the lead role of Rory at the VAULT Festival, you must be excited to be making your West End stage debut. How have you liked working on the show so far?
I am stupidly excited. The show has been a joy to work on. I've been so incredibly lucky to come straight into my first 'big' (whatever that means) job with a team of such incredible women. There's something very intimate about rehearsing a one-woman show. Most of the time it was just Lucy and me in a room talking, sharing our own experiences and exploring the text in depth. I love that woman. She's a legendary director and friend.
In A Hundred Words for Snow, Rory goes on a 'pilgrimage' to the Arctic Circle to spread her father's ashes. Have you experienced a "pilgrimage" of your own at some point in your life that you'd be willing to share? A moment of self-discovery, perhaps?
Phwoar. I'll go with the first thing that comes to mind. A couple years back I was away with my brother and we decided to climb Mount Rinjani. He is far fitter than me. I'd also not had my hiking boots fitted properly so by the time we were halfway up my feet were covered in bloody infected blisters. On the last day, we got up in the middle of the night to reach the peak in time for sunrise. It was hell. But because I knew my brother had done it and was at the top I took my shoes off and did the last bit barefooted. So I guess I proved my own strength and determination. Or that even the excruciating pain of my feet was a better option than losing to my brother?
The show explores the effects of climate change, feminism, coming of age, and self-discovery. But what is the main theme that Tatty Hennessy's A Hundred Words for Snow is trying to convey?
That's the amazing thing about Tatty's script. I think there is so much to be found in it for everyone. I can't speak for all, but when I first read it what it conveyed to me was how traumatic, isolating and overwhelming it is to lose someone you love. And to lose them at 15?! To be grieving during puberty?! Puberty SUCKS. I hated every second of it. It's the most confusing and frustrating time where (especially as a girl) you are not taken seriously. We need to nurture young girls BIG TIME. I also finished the script and immediately wanted to hug my Dad. I'm not sure if any of that answers your question.
Are you an optimist or pessimist when it comes to the future of solving climate change?
Big question. I want to say optimist but the anxiety in me says we've gone too far. We're at a point where things need to be tackled from certain people at the top and unfortunately, we currently have a clown or two up there…
Which character traits of Rory's do you see in yourself? Have you adopted any of the character's traits into your own personality?
Rory is the teenager I'm pretty sure I still am. I feel like I'm faking adulthood most of the time.
Without giving too many spoilers, what is your favourite moment in A Hundred Words for Snow and why?
After a pretty significant event Rory describes tilting her head back and seeing a line of women that have all experienced what she has just been through. At the end of the line she sees her Mum. I always think of my own Mum in that moment. And feel weirdly 'held' by the thought of all the amazing women I have in my life.
We are very interested in your critically acclaimed show, Goggles, which you co-wrote and co-created and was the first major production in which you starred. What inspired you to write the show?
Goggles was a very different show. It was pretty silly. It also went on a pretty big journey. Josie Dale-Jones (ThisEgg) and I had been wanting to make a show about mental health for a long time. It had affected both of us. Whether through friends, family or ourselves. We'd been thinking a lot about responsibility in relationships affected by mental health. But we wanted it to be funny. So we put on bright lycra and tried to play fish? And I think the show became more about female friendship. Who knows. Please read it and let me know.
Can you describe how you alternated between playing yourself and playing a fish in a fishbowl in Goggles? How did those scenes differ from each other? And how does one play a fish, exactly? Were there certain mannerisms and speech patterns that you used to complete the illusion?
We spent hours watching goldfish in rehearsals. No. Joking. We put on goggles.
What are your future plans following your West End stage debut? Do you have any new projects lined up?
I'm about to go into rehearsals for Cinderella by Luke Barnes with Not Too Tame Theatre. They're wicked and what they're doing with theatre is wicked and I get to play a princess so that's cool. I'm excited for that. And then I can't really say more than I'll be back at Vaults early next year with another TOP female director/ writer team. God I'm lucky. I love female-led rehearsal rooms.
What is your dream role?
Can I say Rory?
---
A Hundred Words for Snow opens at Trafalgar Studios on 5 March 2019 for an extremely limited run ending on 30 March. Book A Hundred Words for Snow tickets now to catch this coming of age story, with polar bears.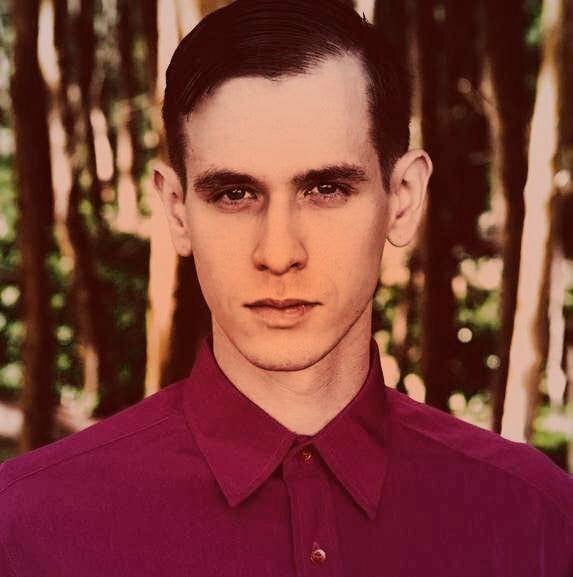 Ephram is a jack of all trades and enjoys attending theatre, classical music concerts and the opera.