Q&A with Queen Anne's Beth Park
Posted on 25 July 2017
Beth Park, who plays Abigail Hill in Queen Anne, told us a little bit about when she was 18.
Tell us a little bit about yourself at 18. Were you studying, working? What were your hobbies and interests?
At 18 was doing my A levels at college and trying hard to be cool. I was fighting a losing battle. By night I jumped around to bands in dark sweaty venues and tried to work out what to do with my hands to avoid looking awkward. By day I was devising theatre pieces for my A levels, sewing and recording audio books in my bedroom.
So, we're turning 18 this year and we're planning a full month of competitions, giveaways and topping it all off with a star-studded party. How did you celebrate your 18th birthday? To celebrate my 18th birthday I took all the furniture out of my parents' conservatory and covered to floor in duvets and cushions then my friends came over and we had an indoor picnic.
Tell us about something wild/crazy you did when you were younger.
I applied to drama school. That seems quite wild now that I think about it.
Would you go back to age 18 if you could?
I wouldn't go back, although there are a lot of moments I'd like to live again. But life right now is great so I wouldn't want to go back to change anything. I miss my 18 year old face; I should have appreciated it more at the time!
If you could deliver a 30 second message to 18 year old you, what would it be?
Don't be so obedient. Do what you love not what pleases everyone else. Be brave, there's plenty of time to f**k things up and try again. And enjoy that youthful face.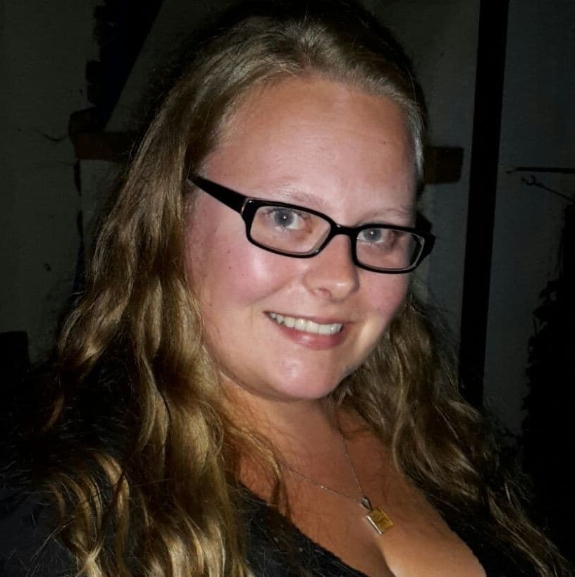 Sarah's love of theater was sparked by an enthusiastic drama teacher who wouldn't take no for an answer. These days she's much more comfortable in the audience than on the stage. She's an English teacher and enjoys reading and writing when she's not teaching or at the theater.