Secret Cinema to present Stranger Things experience later this year
Posted on 23 May 2019
Secret Cinema is back at it again bringing an entirely new experience to London this summer. It has been announced that this summer Secret Cinema will bring an immersive Stranger Things experience to a secret London location.
The company which has become known for its unique, interactive and immersive film experiences have made the move to television. The announcement of the upcoming Stranger Things experience marks the first time that Secret Cinema have moved their focus from the big screen but audiences can still expect to be completely immersed in the world of Stranger Things, the Upside Down and the Mind Flayer/Shadow Monster.
The revelation of Secret Cinema presents Stranger Things comes on the heels of the announcement from Netflix that the smash hit television show will receive its highly anticipated third season this July. The Secret Cinema event is set to focus primarily on the yet-to-be-revealed storylines of the third season with key points from the series' first and second season being highlighted as well. Secret Cinema Stranger Things tickets are expected to go on sale 25 May.
Audiences are invited to explore the dark secrets of Hawkins Indiana in their newest event. The Stranger Things tv show have become incredibly popular and catapulted its young stars to fame while bringing some familiar faces back to the forefront. The young cast are fronted by Mille Bobby Brown as Eleven along with Finn Wolfhard, Caleb McLaughlin and Gaten Matarazzo. Winona Ryder has made a triumphant return to the spotlight and gained great praise for her portrayal of Joyce Byers. David Harbor is a returning main character and Sean Astin was well-received in his season 2 appearances. Stranger Things season 3 is set to introduce Maya Thurman Hawke (daughter of actors Uma Thurman and Ethan Hawke) as Robin, an alternative girl who stumbles onto one of Hawkins' secrets.
The immensely popular original Netflix series follows a group of friends who find their lives turned upside down by a series of supernatural events in the town. The disappearance of one of their group and the sudden arrival of a young girl with telekinetic powers lead the changing group to investigate further. Vividly set in 1980s small-town America, the series has thrilled audiences and critics alike and has received 31 Emmy Award nominations, four Golden Globe Award nominations, and won a Screen Actors Guild Award. The revelation that the immersive experience will be coming to London this autumn comes shortly after the announcement of the 2020 premiere of Back to the Future the musical. The 80s seem set to take London by storm.
The latest series of Stranger Things is set to be released by Netflix on 4 July 2019. With the new Secret Cinema event launching 13 November 2019, you should have plenty of time to binge-watch the new series (and rewatch the past series) before your introduction to Hawkins as it comes to life in London.
Previous Secret Cinema events include Blade Runner: The Final Cut, Baz Luhrmann's Moulin Rouge, Star Wars: The Empire Strikes Back. Running directly before the newly announced Stranger Things will be Secret Cinema presents CASINO ROYALE. These events have all culminated in unique film screenings. With this new adventure, the traditional cinema screening will be replaced with a unique experience unlike anything seen at past Secret Cinema events. Participants are advised that the experience will revolve around a 30 minute, non-seated, non-traditional format experience which will incorporate 360-degree projections and special effects.
In the past, Secret CInema tickets have been strictly 18+ however with this new format, the company are also introducing the addition of young adult friendly Saturday matinee performances. The aim of the Saturday matinee is to encourage younger audiences and their families to enjoy this experience together. At these performances, the content will be slightly modified and the age restriction will be lowered to 15+. Young people will need to be accompanied by an adult and each adult can accompany no more than 5 young persons.
With Secret Cinema expanding into television and broadening the age range for their experiences, it will be interesting to see what new unique and immersive events they come up with next. Stay tuned for more information about Secret Cinema events in London!
---
For more information about Secret Cinema presents CASINO ROYALE you can check out our Everything You Need To Know piece.
🎫You can purchase Secret Cinema presents CASINO ROYALE tickets here.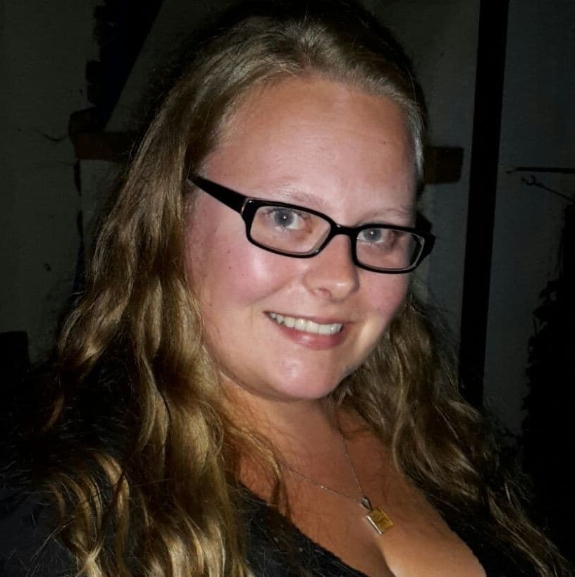 Sarah's love of theater was sparked by an enthusiastic drama teacher who wouldn't take no for an answer. These days she's much more comfortable in the audience than on the stage. She's an English teacher and enjoys reading and writing when she's not teaching or at the theater.