The Little Big Things rehearsal images released
Posted on 29 August 2023
Want to have a little peek at the West End's next big thing? Ahead of the show's opening in just 72 hours' time (Obsessed? Us? Never!) We caught up with the cast of The Little Big Things during their final rehearsals before they tread the boards at the @sohoplace. Take a look at our gallery to see the cast in (behind the scenes) action, and get ready to fall in love with Henry Fraser and his inspirational story when it comes to London on the 2 September.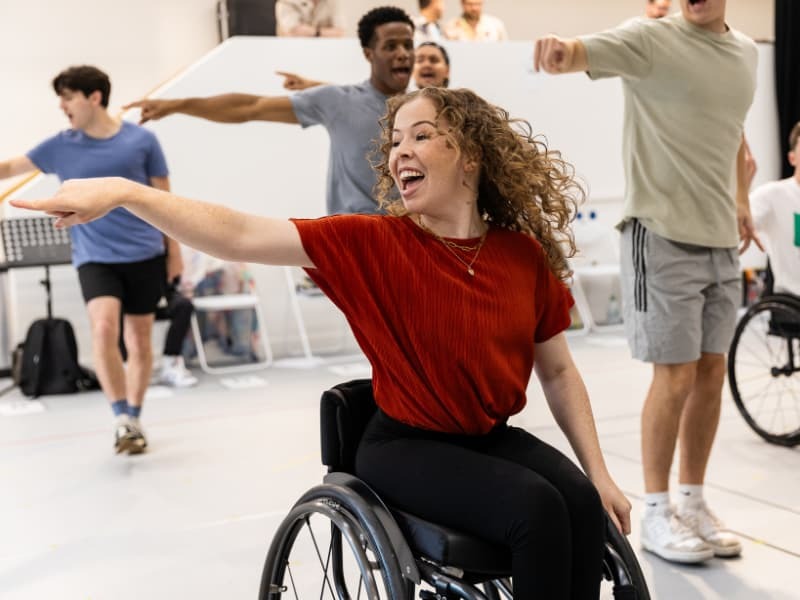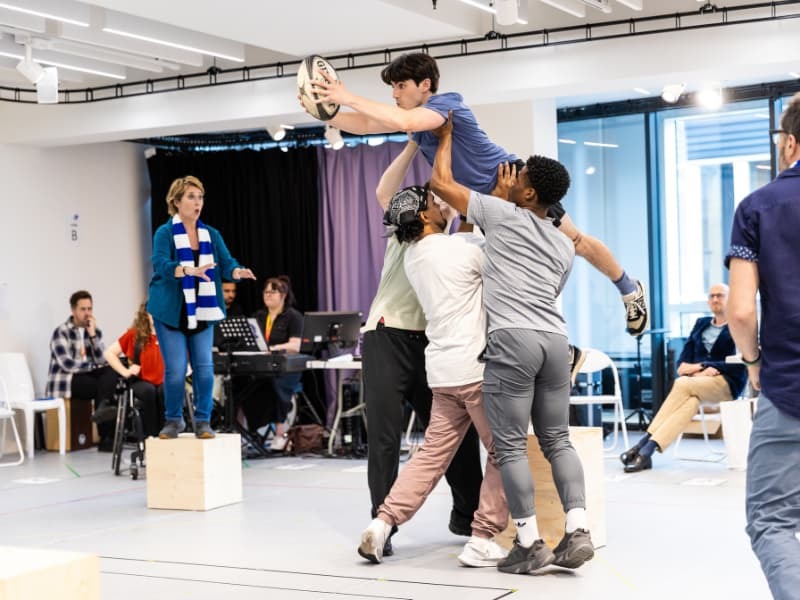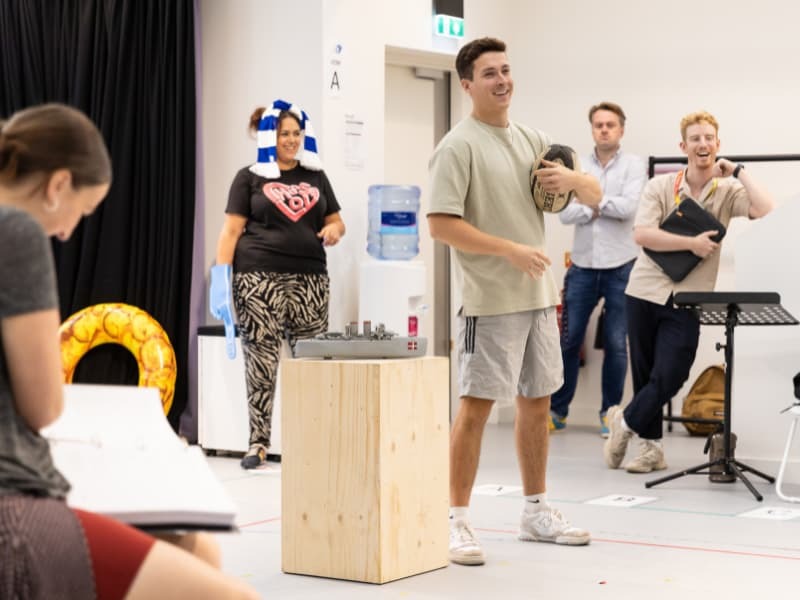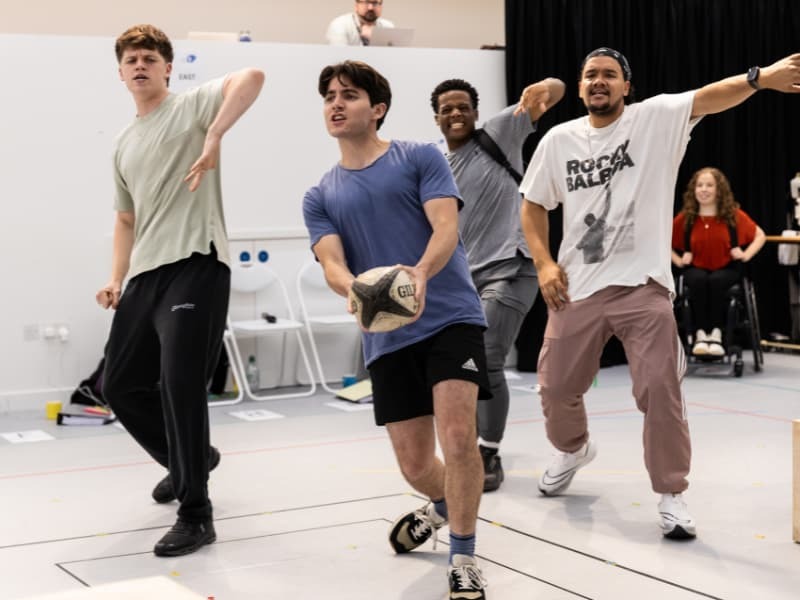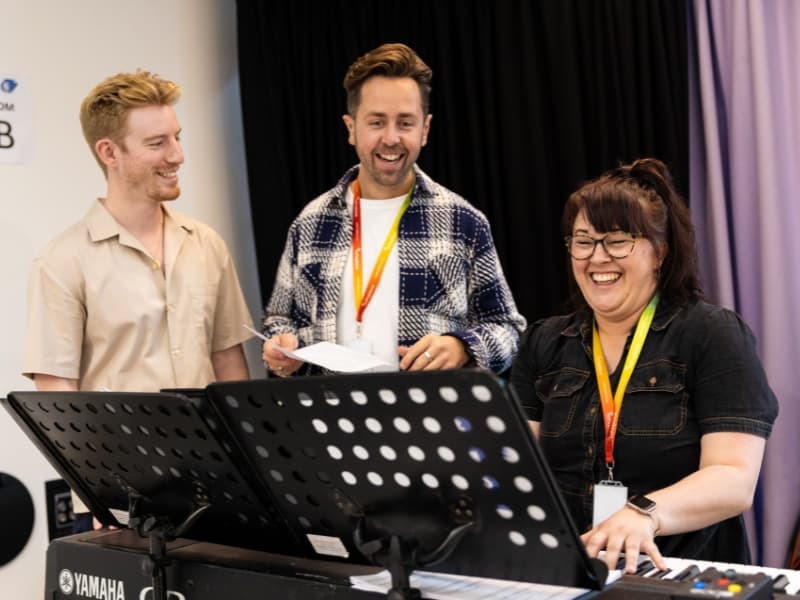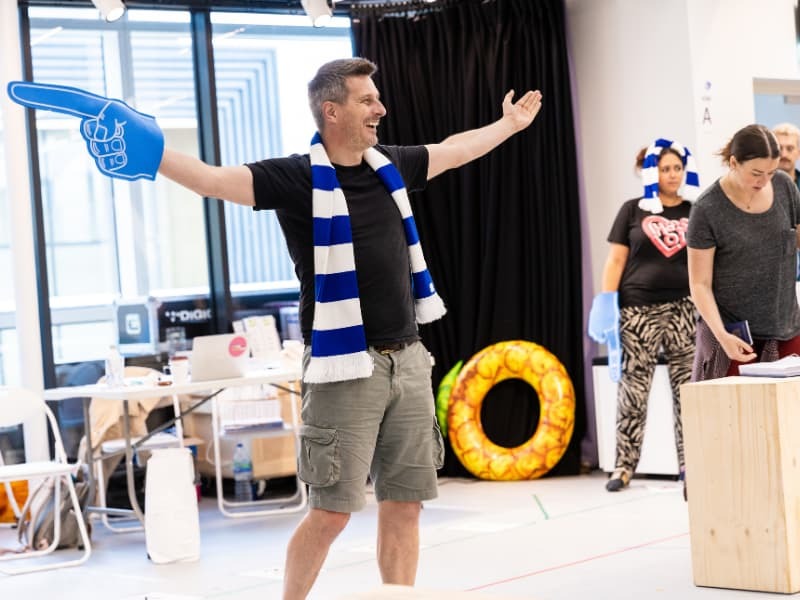 What is The Little Big Things about?
Torn between a past he can no longer recognise, and a future he could never have anticipated, can Henry overcome his biggest hurdle and find joy in the little things once more?
After a single moment tore his world apart, Henry, a former Saracens academy member, is forced to the sidelines. Newly paralysed from the shoulders down, the teenager must navigate a new path for himself whilst dodging the obstacles that may lie across it. This joyous new musical is an inspirational tale of embracing life through adversity, and the transformative power that family and friendships can have… if you open yourself up to them. As Henry says, 'Being challenged in life is inevitable, but being defeated is optional...'
The cast and creatives of The Little Big Things
Starring Ed Larkin and Jonny Amies as Henry Fraser, alongside Jordan Benjiman as Dom Fraser, Linzi Hateley as Fran Fraser, Alasdair Harvey as Andrew Fraser, Cleve September as Will Fraser, and Jordan Benjamin as Dom Fraser. They are joined by Rebecca Bowden as the surgeon, Georgie McGonigal as Katie, Tom Oliver as Marco, Malinda Parris as Dr. Graham, and Amy Trigg as Agnes.
The cast is completed by Stephen John Davis, Elena Pitsiaeli, George Salmon, Amy West, and Joesph Wolff.
Directed by Luke Sheppard (& Juliet), The Little Big Things is created by a young team of exciting theatre makers, with music by Nick Butcher (Loved Before), lyrics by Nick Butcher and Tom Ling (Techies: The Musical), with a book by Joe White (Blackout Songs).
Book your tickets to The Little Big Things today!
The show may be opening in September, however, with its sunny pop score, and optimistic outlook you will be ditching your hat and scarf and bathing in rays of positivity and joy.