Top West End Shows and Musicals for Kids: Back To School Edition
Posted on 16 August 2018
With school just around the corner, there's a lot of things that you as a parent might be worrying about. Is my child mentally prepared to start learning again? Will they remember what they learned the year before? Have they got a school routine set in place so they can be used to their new school schedule come 4 September? Do they have the right clothes, school supplies, and state of mind? Well it's high time to put your worries aside for a day and treat you and your child to an affordable day of fun! After all, it is still the summer holidays! See our picks for the perfect West End shows to get your child mentally ready for the new school year!
Pictured: Sophie and her mum meet a tiger at their front doorstep
---
The Tiger Who Came to Tea
Age Group: 3 and up
The Tiger Who Came to Tea tells the tale of Sophie and her mum, who are just about to have a cup of tea when their doorbell rings. They are surprised to find that lurking behind the front door is a large tiger, who promptly waltzes in and sits down at their table. Things get a bit out of control however as the tiger in the room begins eating them out of their own home and drinking their tap water from every faucet. This comedic play is based on Judith Kerr's best-selling picture book of the same name and adapted for the stage by David Wood, who is indisputably the country's leading writer and director for children's plays. Your child will be captivated throughout the entire duration of the show and will surely enjoy the catchy sing-along songs and bright, stimulating colours.
The Tiger Who Came to Tea is now playing at the Piccadilly Theatre and is booking until 9 September 2018. It offers an inexpensive option to keep your kids entertained before they're off to school!
Purchase your tickets to The Tiger Who Came to Tea here.
---
Dinosaurs in the Wild
Age Group: 5 and up
A fun family outing that will get your children ready for science class! Hop on a 'time machine' and travel 67 million years into the past, way back when dinosaurs roamed the earth! Take a dinosaur safari ride across the gorgeous Cretaceous plains where you'll encounter some of the largest creatures to ever live. Visit a mind-blowing research station where you'll find dinosaur babies hatching, prehistoric animals being studied, and an autopsy of a giant dino! Don't be afraid to get your hands a little dirty when you help scientists handle piles of dino poo to learn more about dino diets! Throughout your time-travelling adventure you'll be amazed by the panoramic views of a prehistoric world lost in time. Catch a glimpse of the magnificent Tyrannosaurus Rex and Triceratops in their natural habitat. Don't worry, they won't bite!
This unique, interactive experience must end on 2 September! Departures are from The Greenwich Peninsula twice daily! Treat you and your children to the 'real' Jurassic Park!
Purchase your tickets to Dinosaurs in the Wild here.
---
Gangsta Granny
Age Group: 5 and up
While your kids are heading back to school, Gangsta Granny is heading back to the West End! It's another Friday night and Ben knows that can mean only one thing – staying with Granny for the weekend! With cabbage pie, cabbage soup and cabbage cake to look forward to, Ben knows for sure that it's going to be such a bore! However, little does he know that Granny's got a big ole' secret. Maybe this Friday won't be so boring after all!
Gangsta Granny opens at the Harold Pinter Theatre on 14 August and will run for a limited time only until 26 August 2018. Purchase your tickets now for this guaranteed sell-out and discover with your child Granny's little secret!
Purchase your tickets to Gangsta Granny here.
---
Horrible Histories: Barmy Britain – Part Four!
Age Group: 3 and up
Get your children ready for history class with Barmy Britain, a fantastic young children's play that explores the lives of famous historical figures. Not only will this show get your children ready for history class this term, but it will also teach them valuable life lessons and morals, including empathy and acceptance. Take a blast to the past and see Richard III, the ancient Romans, Queen Elizabeth I, Mary Queen of Scots, and more! And with loads of humour suitable for all ages, this is history like you've never seen it before! Fun for the whole family!
Horrible Histories: Barmy Britain – Part Four! is now playing at the Apollo Theatre and will run until 1 September 2018, right before school starts.
Purchase your tickets to Barmy Britain here.
---
We're Going on a Bear Hunt
Age Group: 3 and up
This spectacular adaptation of Michael Rosen's modern classic, We're Going on a Bear Hunt, Live on Stage!, is just the mini-adventure your kids need to finish the summer holidays. Directed by Sally Cookson, this fun-filled production boasts 'beary' vivid visuals and a colourful score by Benji Bower that will keep your children's gaze for the entirety of the show. Join a family of adventurers and their musical dog as they embark on a quest full of catchy songs and interactive scenes to find a bear.
We're Going on a Bear Hunt is now playing at the Lyric Theatre and will run until 2 September 2018.
Purchase your Bear Hunt tickets here.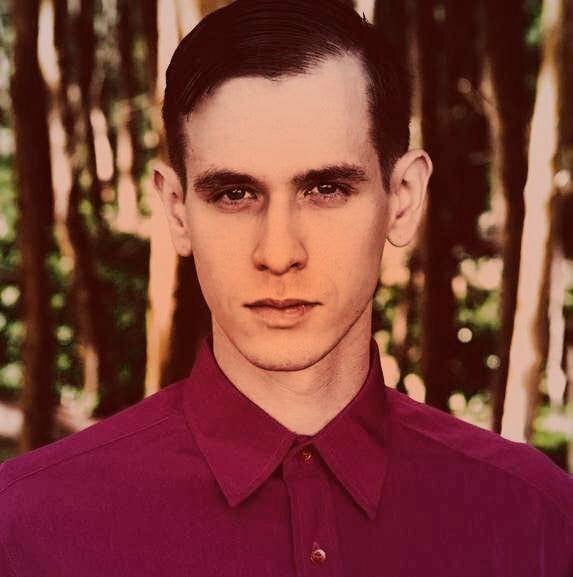 Ephram is a jack of all trades and enjoys attending theatre, classical music concerts and the opera.