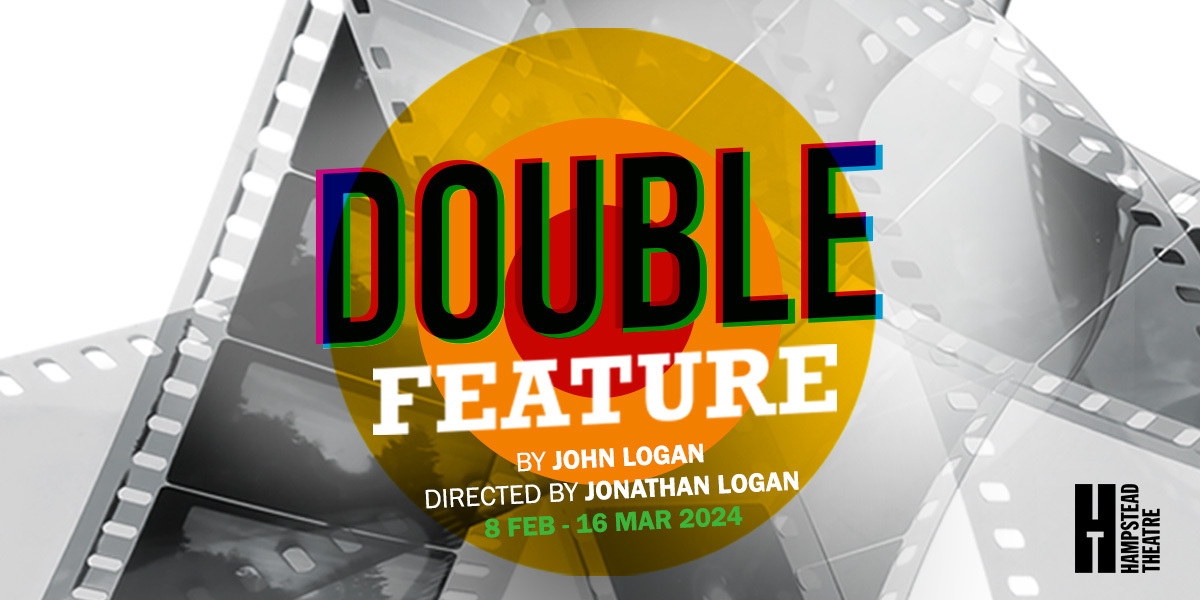 Hampstead Theatre, London
Double Feature explores Art and Eros and how they are perpetually intertwined.
Tickets for Double Feature are available now!
Jonathan Kent director of Good People, The Slaves of Solitude, and The Forest, makes his long awaited retun to Hampstead Theatre.
About Double Feature 
The story takes place between 1964 and 1967, in a rented Suffolk cottage, where a highly talented young film director is immersed in the creation of his masterpiece. However, he finds himself in a challenging situation as he clashes with an older actor, mandated by the studio, who threatens to abandon the film. 
This predicament jeopardises Michael Reeves' career. Meanwhile, on the other side of the world, on a Hollywood set designed to resemble a Suffolk cottage, a renowned director and his leading actress are involved in a distinct power struggle…their names are Alfred Hitchcock and Tippi Hedren, and they're about to take time off from making Marnie for one final confrontation.
The creatives of Double Feature
Double Feature is written by John Logan and is directed by Jonathan Kent. John Logan is an American playwright and screenwriter. His other plays include the Tony Award-winning play Red (West End and Broadway), Peter and Alice (West End) and the book for Moulin Rouge (West End, Broadway, International); his screenplays include The Aviator, Skyfall and Gladiator. 
Double Feature tickets are available now!
In Double Feature, Kent explores Art and Eros, the embodiment of desire and passion, and how they are perpetually intertwined. They remain inseparable: the subject, bared and vulnerable, submitting to the artist's vision; the artist, revealing their inner self with vulnerability. See how the act of creation is consistently intense and charged, book you tickets for Double Feature now!
Age restriction
This production is suitable for ages 14+.
Running time
To be confirmed.
Performance dates
8 Feb 2024 - 16 Mar 2024
Content
This production contains strong language, reference to rape, sexual violence and suicide.