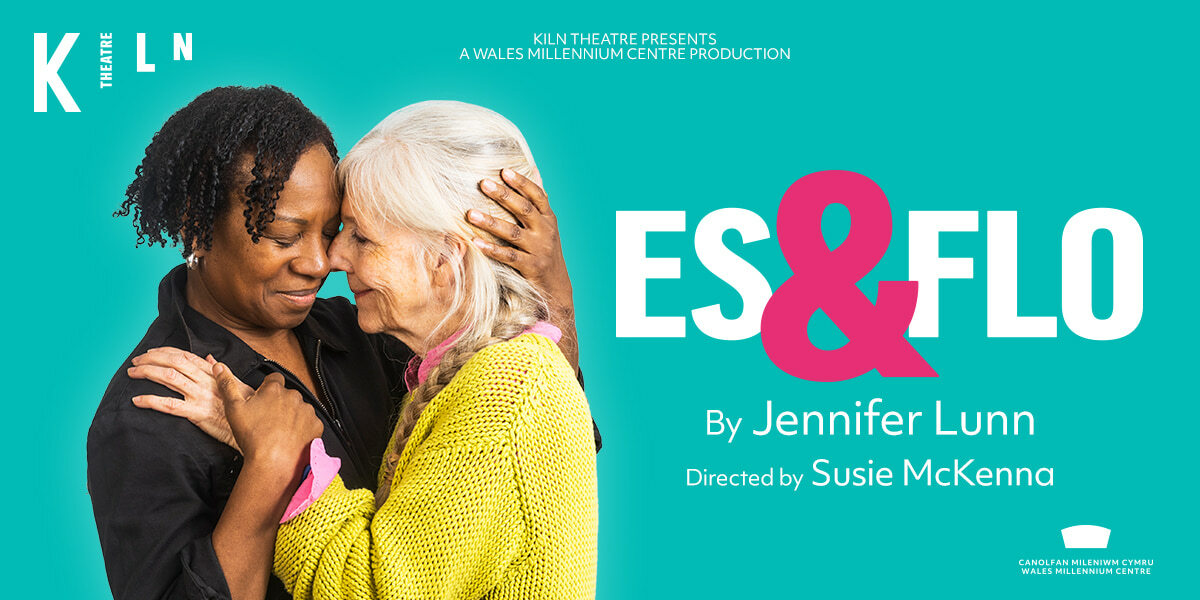 A timeless love story of two women who fought for each other's love through the decades
Tickets for Es and Flo are available now! 
Jennifer Lunn's heart-wrenching new production Es and Flo celebrates the transformative power of chosen family. Through the lens of an enduring lesbian love story, the play takes you on a journey of trust, intimacy and unrelenting love. This poignant and captivating performance at the Kiln Theatre will move you to your core. Book your tickets now!
About Es and Flo 
*I know it's difficult. You've obviously been a good friend to her but it's time to let us take over now. *
Es and Flo follows the remarkable story of two women who fell deeply in love during the vibrant and electric 80s. For years, they have kept their relationship a secret, living together as lovers in the comfort of their own private and blissful world. But as Es begins to suffer from memory loss, an unexpected carer must enter their lives, bringing the outside world closer and closer.
Faced with the threat of losing all they have built together; Flo must fight with every ounce of her being to hold onto the love of her life and protect their precious bond. The play is beautifully coloured with vivid memories, exploring an unbreakable connection that has withstood the test of time, one that begins at Greenham Common Women's Peace Camp, when the pair are relentless young activists.
Es and Flo cast and creatives
Doreen Blackstock stars as Flo with Liz Crowther starring as Es. Michelle McTernan plays Catherine, Adrianna Pavlovska plays Beata, with the cast completed by Chioma Ndukaas as Kasia and Renee Hart as Kasia. 
Es and Flo is written by Jennifer Lunn and directed by Susie McKenna with design by Libby Watson, lighting design by Simisola Majekodunmi, and sound design and composition by Tic Ashfield. 
Es and Flo tickets are available now
Can Es and Flo's love survive after forty long years together? Book your tickets for Es and Flo today!
Age restriction
This production is suitable for ages 12+
Running time
To be confirmed.
Performance dates
05 - 24 June 2023
Access
Audio Described: Thu 15 June, 7.30pm Touch Tour: Thu 15 June, 6pm Relaxed Performance: Wed 21 June, 2.30pm Captioned Performance: Thu 22 June, 7.30pm
Venue Information
Kiln Theatre
269 Kilburn High Road, London, NW6 7JR