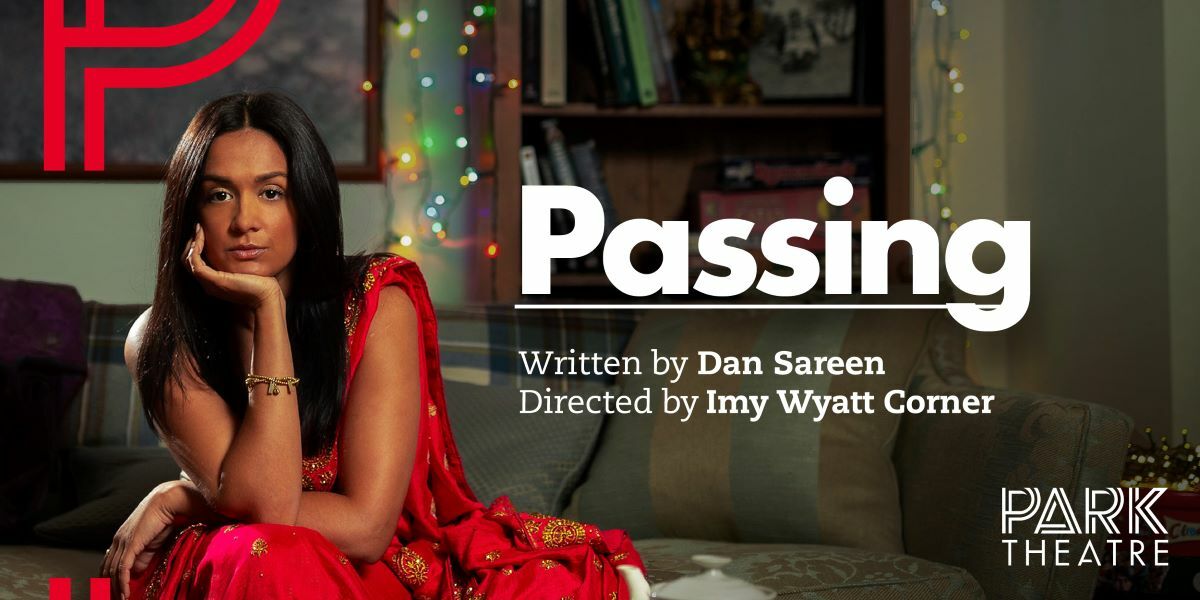 Rachel is stuck - from two different backgrounds but without one clear identity.
Keep me updated
We'll tell you as soon as tickets go on sale:
Passing Tickets London
Rachel is stuck - from two different backgrounds but without one clear identity. And with her Indian Grandfather's health declining and her Father's rejection of his roots, time is running out.
Desperate to maintain her connection to her heritage, Rachel organises the family's very first celebration of Diwali - determined to bring Indian culture into their lives before it's too late. As the Singh family are pushed to their limits, family lines are drawn, British politeness begins to slip, and they are forced to confront what they are at risk of losing. Passing tickets are now available for Passing at Park Theatre, London.
About Passin In London
'I'm scared that I'm missing out on things, losing things, that were supposed to be passed down'
Want the Moon Theatre in association with Park Theatre presents the World Premiere of Passing in London. With plenty of music, food, and even fantastical board games, this moving, family comedy-drama shines a light on the modern biracial experience. When does cultural heritage become lost through generations? And at what point do we fight to keep that legacy alive? 
Following smash-hit critically acclaimed productions at the Edinburgh Festival Fringe and Seven Dials Playhouse, Want the Moon Theatre makes its Park90 debut.
It's Worth The Acclaim
Passing is celebrated for its compelling exploration of connectedness within the Singh family. Rachel's initiative to celebrate Diwali serves as a focal point for the family to reevaluate their relationships, cultural ties, and shared history. 
Passing has clever and skillful writing. The script intelligently explores themes of identity, cultural heritage, and the passage of time. 
While tackling profound and meaningful subjects, the play manages to entertain its audience thoroughly. 
The fact that a very young company is producing this type of work reflects the vitality and innovation of emerging talent in the theater industry.
Please Bear In Mind
Passing is recommended for ages 12+. 
Passing London Cast
Main Cast
Rachel Singh - Amy-Leigh Hickman

Yash Singh - Bhasker Patel

Ruth Singh - Catherine Cusack

Matt - Jack Flammiger

David Singh - Kishore Walker
Passing London Creatives
Main Creatives
Writer & Producer - Dan Sareen

Director - Imy Wyatt Corner

Company Stage Manager And Assistant Director - Cassia Thakkar

Lighting Design - Catja Hamilton

Producer - Ellen Harris

Marketing - Cup Of Ambition

Pr - Chloe Nelkin Consulting
Age restriction
This production is suitable for ages 12+
Running time
2 hours 35 minutes (including interval)
Performance dates
1 – 25 November 2023
Access
Dementia friendly performance 16 November 3.15pm
Venue Information
Park Theatre
Park Theatre, Clifton Terrace, Finsbury Park, London, N4 3JP