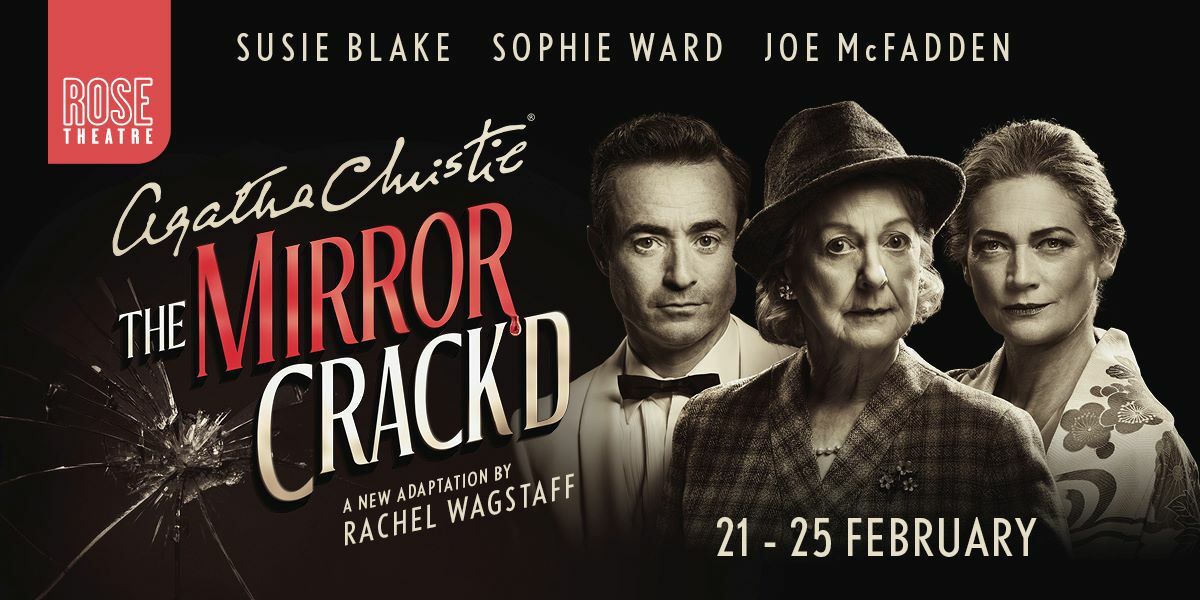 Rose Theatre Kingston, Kingston
Miss Marple is putting down her knitting needles to crack the case in A Mirror Crack'd!
Tickets for The Mirror Crack'd are available now! 
She may look like an ordinary old lady dressed neatly in tweed, but Miss Jane Marple will easily embarrass any local professional detective. Most detectives will look for shreds of physical evidence at a crime scene, Miss Marple however, with a knowledge of human nature that is as unmatched as her knitting skills, carries out a different type of investigation! Can you help her crack the case? Book tickets for this adaptation of Agatha Christie's The Mirror Crack'd at London's Rose Theatre today! 
About The Mirror Crack'd 
Change is in the air in 1960s England and is heading to the sleepy little town of St. Mary. Mead, the residence of Miss Marple. A lavish new housing estate and the arrival of a rich American film star raise eyebrows and fear in the suspicious villagers, meanwhile, Miss Marple is resigned to a chair following an accident. She spends her days wondering if life has passed her by, if her time as a detective may finally be nearing its end.
Until one day, there is a brutal murder shakes the village. 
Can Miss Marple uncover the seedy deception, catastrophe and danger that haunts the case? Surely nothing gets past Miss Marple, the lovable old lady with a mind of steel and the eyes of a hawk? 
The creatives of The Mirror Crack'd 
This production is adapted from Agatha Christie's The Mirror Crack'd. Agatha Christie remains to be the best-selling novelist of all time. She is best known for her 66 detective novels and 14 short story collections, as well as the world's longest-running play – The Mousetrap. Her books have sold over a billion copies in the English language and a billion in translation. The Mirror Crack'd is adapted for the stage by Rachel Wagstaff (The Girl On The Train and The Da Vinci Code) and is directed by Philip Franks.
The Mirror Crack'd stars Susie Blake as Miss Marple (Coronation Street, Mrs. Brown's Boys), Sophie Ward (A Very British Scandal, Holby City, Land Girls) and Joe McFadden (Holby City, Heartbeat and winner of Strictly Come Dancing 2017).
The Mirror Crack'd tickets are available now!
This thrilling adaptation pulls together emotional analysis and psychological evaluation to create a chilling story of revenge, one that exposes the sinister desires and secrets within us all…book your tickets today!
Age restriction
This production is suitable for ages 10+
Running time
2hrs 15mins, including an interval.
Performance dates
21 - 25 February 2023