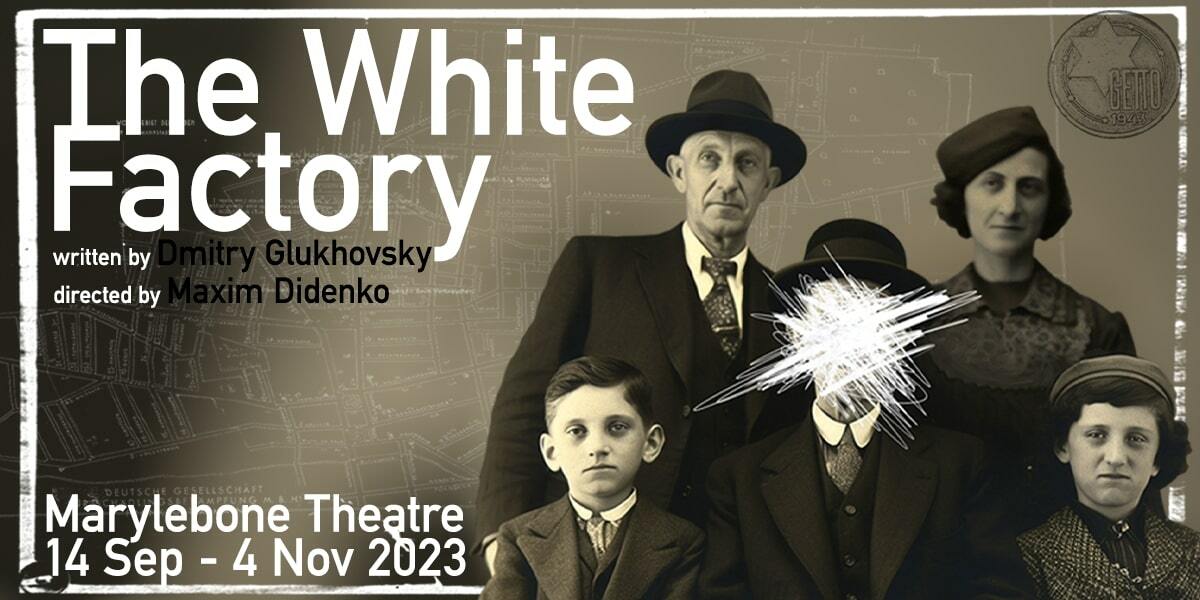 Marylebone Theatre, London
The White Factory is a journey of wartime pain and the struggle to forge a new future.
Tickets for The White Factory at Marylebone Theatre are available now! 
This world premiere sees an exciting collaboration between creatives from Ukraine, Russia and Britain, who together have created The White Factory at Marylebone Theatre, a story that explores wartime pain and the difficulties of moving forward. 
These visionary talents have faced political exile and are outspoken opposers of the war against Ukraine. Wars may finish, but the past cannot be re-written…book your tickets now to witness this powerful story unfold!
About The White Factory 
Over several decades, The White Factory follows the life of Yosef Kaufman, a Holocaust survivor from Lodz. Plagued by his wartime experiences and the crippling effects of trauma, Yosef desperately attempts to build a new future in 1960s Brooklyn.
This deeply moving drama of love, resilience, despair, and hope recounts the remarkable journey of one man as he travels from the confines of the Lodz ghetto in 1940s Poland to the bustling cities of 1960s America, as the promise of a new life is pushed to its utmost boundaries by the haunting remnants of his past.
The creatives of The White Factory 
The White Factory is led by writer Dmitry Glukhovsky, author of the bestselling Metro2033 franchise, and visionary theatre director Maxim Didenko, with design by Galya Solodovnikova. Casting for The White Factory is yet to be announced.
The White Factory tickets are available now!
Inspired by real events, this gripping and urgent play is a tribute to the impacts of war, both on the battlefield and in one's own mind. Book your tickets today!
Age restriction
To be confirmed.
Running time
To be confirmed.
Performance dates
14 September 2023 - 4 November 2023