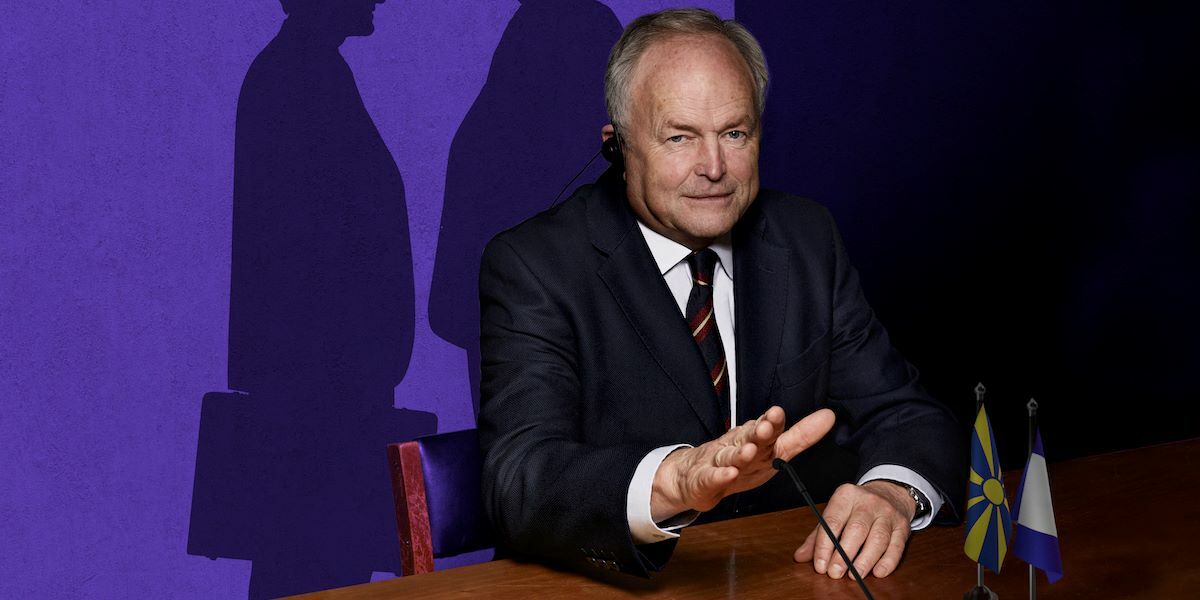 Clive Anderson hilariously helps negotiate a truce in Winner's Curse at Park Theatre!
Tickets for Winner's Curse are available now! 
In this humorous high-stakes play, the difficulties of international relations are displayed by our nation's beloved presenter Clive Anderson. Be a part of this interactive and theatrical production at Park Theatre, London. Book your tickets for Winner's Curse today! 
About Winner's Curse 
Can making peace be just as bad as making war? In Winner's Curse, a shaky truce offers the opportunity for peace as two nations make war over a small piece of land. What follows is a journey along a risky path, in the hopes of a potential solution. The negotiation table becomes a hub for all the action and is navigated by ruthless diplomats, idealistic peacemakers, and meddling mediators…all whilst the threat of ongoing hostilities grows more imminent.
The cast and creatives of Winner's Curse 
Leading the forefront of Winner's Curse is former barrister, radio and television presenter Clive Anderson. Anderson is known for his presentations of comedy and current affairs and has presented many series of programmes on BBC1, BBC 2, Channel 4, Sky Arts and other television stations. His credits include _Whose Line Is it Anyway?_Clive Anderson Talks Back, Clive Anderson All Talk, Have I Got News for You, Loose Ends, Mystic Britain and many more!
Winner's Curse is written by diplomat Daniel Taub, who is a former ambassador and Middle East peace negotiator alongside Dan Patterson (The Duck House, Mock the Week, Whose Line is it Anyway). Winner's Curse is directed by Jez Bond.
Winner's Curse tickets are available now!
Go behind the scenes of this thrilling and hilarious peace talk in Winner's Curse with Clive Anderson. Book your tickets for Winner's Curse today to witness the outcome!
Age restriction
This production is suitable for ages 12+
Running time
To be confirmed.
Performance dates
8 February – 11 March 2023
Access
Audio described: Fri 25 February 2023 7.30pm (with touch tour at 6.30pm)
Venue Information
Park Theatre
Park Theatre, Clifton Terrace, Finsbury Park, London, N4 3JP
Cast Includes