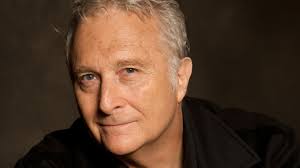 Keep me updated
We'll tell you as soon as tickets go on sale:
Randy Newman announces London Palladium show following the release of his new album Dark Matter, his first album of new material in nine years.
Multi-award winner Randy Newman is one of the world's most prolific songwriters and composers, with a career spanning five decades. He released Dark Matter, the follow-up to 2008's best-selling Harps and Angels, in August to widespread critical acclaim. In the words of the Daily Telegraph, 'Newman has made an album that is a match for anything in his canon. Both topical and timeless.'
Newman began recording in 1968 with a self-titled album. Throughout the 1970s, he released several other acclaimed albums such as 12 Songs, Sail Away, and Good Old Boys. He began composing and scoring for films in the 1980s, and his work includes all three Toy Story pictures, A Bug's Life, and Cars 3. Most recently he released The Randy Newman Songbook, Vols 1-3, comprising solo recordings of songs from throughout Newman's five-decade career. His many honours include six Grammys, three Emmys, and two Academy Awards, as well as a star on the Hollywood Walk of Fame. He was inducted into the Songwriters Hall of Fame in 2002 and the Rock and Roll Hall of Fame in 2013 – the same year he was given an Ivor Novello PRS for Music Special International Award.
Book tickets here!
Performance dates
8pm14th March 2018