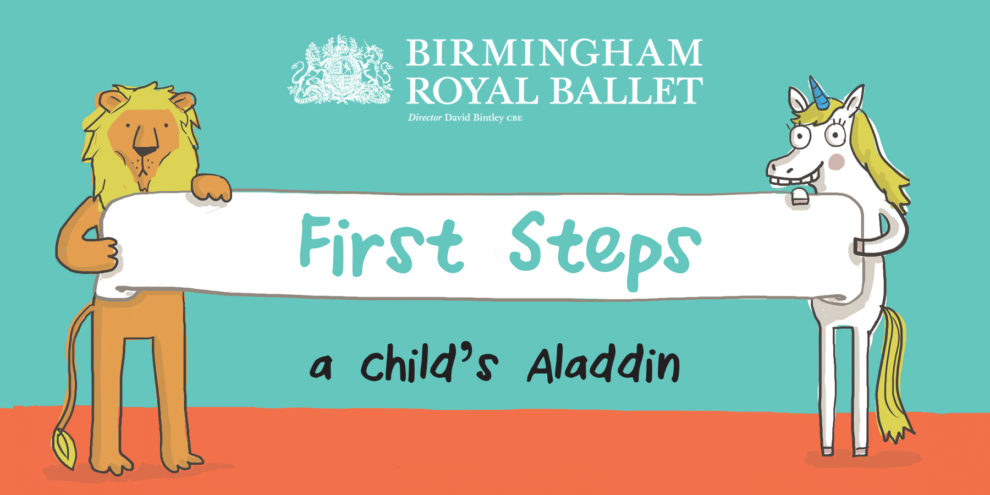 Back to Dance
Birmingham Royal Ballet: First Steps, A Child's Aladdin Tickets
Sadler's Wells, London
3.5
2 reviews
A feast of dance, music, costumes and lots of fun, this is a perfect introduction to ballet.
Keep me updated
We'll tell you as soon as tickets go on sale:
Tickets Refunded if your event is cancelled
Official tickets from an authorised retailer
100% Secure booking process guaranteed
A one time show only at the Sadlers Wells, this hour-long, interactive show, specially adapted for children aged 3+, featuring ballet excerpts from Aladdin, performed by Birmingham Royal Ballet's dancers and orchestra, interspersed with scenes in which a storyteller introduces the children to the music and the leading characters, and shares some technical magic.
A cave of riches is waiting to be explored in David Bintley's glittering production of the classic story of Aladdin and his adventures with the magic lamp. Featuring lavish sets and costumes, stunning special effects, beautiful choreography and a larger-than-life Chinese lion, and also boasts a score by BAFTA award winning composer Carl Davis, played live by the Royal Ballet Sinfonia, and dazzling designs from Dick Bird and Sue Blane.
Book tickets here now!
---
Age restriction
Babes in arms, aged 2 years or under, will be permitted access to The Sadlers Wells without a ticket for performances of this show. Babies must be securely strapped to their parent or carer by way of a baby carrier, sling, papoose or similar. Children over 2 years, or in pushchairs, will be required to purchase a child ticket.
Running time
1hr (no interval)
Performance dates
2 November 2017
Content
Recommended for ages 2 and above.
Customer Reviews
2 reviews3.5
Maija Melchakova
6th November
This was my favorite performance aimed at children and I dare to say that my nearly four year old daughter agrees. I noticed the lack of "baddies", however, I don't think it bothered my daughter and she was fully taken with choreography. An opportunity to meet Aladdin and Princess after the show was amazing.
Sara B Igtet
3rd November
The dancing and music was good but I don't think it was particularly well curated for young children. I don't think the sword violence and beheading parts are appropriate for little ones. I would have expected more mindfulness regarding this given the age it was advertised as appropriate for. The teaching about how the music and miming was a good idea but perhaps could have been the other way around... first play the score or show the dance/mine and then ask the children how it impresses them - versus than tell them how it's supposed to impress them first?