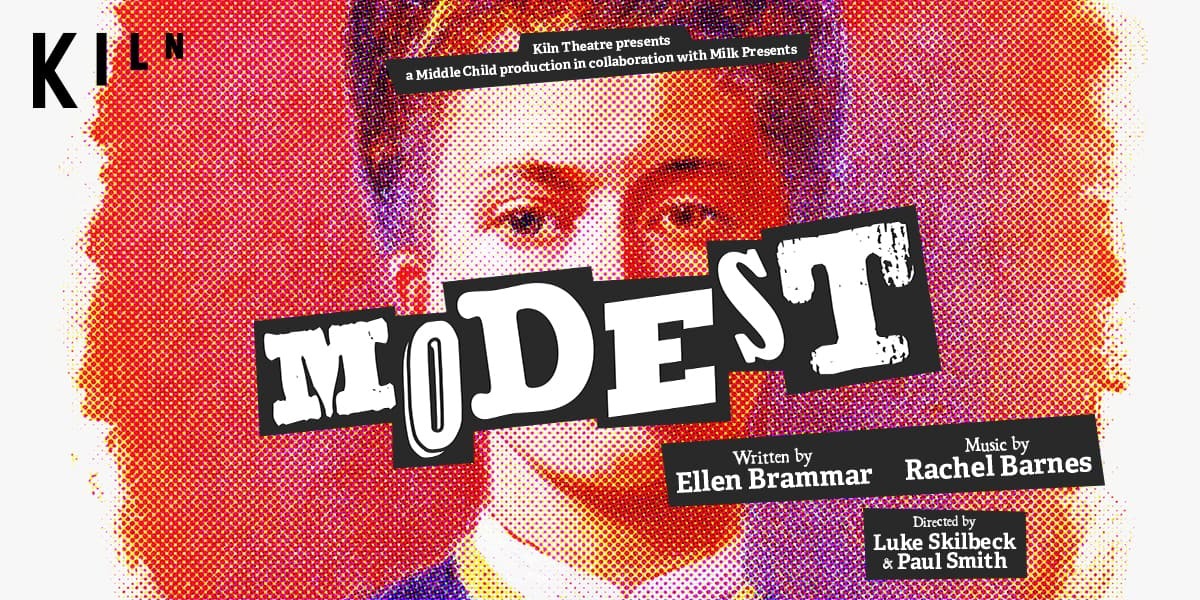 Elizabeth Thompson, the baddest, bitchin' babe of art, comes to the Kiln Theatre!
Tickets for Modest are available now!
Revel in the arts with the exhilarating new play Modest, a bioplay that seamlessly blends theatre, music hall and drag king swagger! Follow the tale of the renowned Victorian art scene queen, Elizabeth Thompson, as she battles for her rightful place in a society dominated by men. Featuring a talented cast of the UK's finest drag performers, Modest is a show that will inspire you to challenge the status quo. Don't miss your chance to witness this extraordinary production at the Kiln Theatre - book your tickets for Modest now!
About Modest
"Cause here she comes. She's the baddest, bitchin' babe of art"
The year is 1874, and revolutionary artist Elizabeth Thompson is about to shake the core of the Royal Academy with her painting The Roll Call. However, her success is to be short-lived, as five years later, she will fall two votes short of becoming the first woman elected to the Academy. 
Along the way, Elizabeth carries the hopes and dreams of women across the country, including her suffragette sister as she fights for her place at a table brimming with top hats, ties and mutton chop beards.
About Elizabeth Thompson 
Elizabeth Thompson, also known as Lady Butler, was a British painter who lived from 1846 to 1933. She was best known for her historical paintings, particularly those depicting military scenes. Thompson's works often portrayed soldiers in battle, and she was highly regarded for her ability to capture the intensity and drama of these events. One of her most famous paintings is The Roll Call, which depicts a group of British soldiers during the Crimean War. The painting was widely praised for its attention to detail and its ability to convey the sense of exhaustion and defeat that the soldiers felt after a long and gruelling battle.
Thompson's paintings were highly popular during her lifetime, and she was the first woman to be granted the title of "Lady" by Queen Victoria in recognition of her artistic achievements. Today, her works can be found in museums and galleries around the world, and she is considered one of the most important British painters of the 19th century.
The cast and creatives of Modest 
Modest is written by Ellen Brammar, with composition and musical direction by Rachel Barnes. Modest is directed by Luke Skilbeck and Paul Smith, with set design by Qianer Jin, lighting design by Jessie Addinall, sound design and music production by Eliyana Evans, costume design by Terry Herfield and assistant direction by Prime Isaac.
Casting for Modest is yet to be announced.
Modest tickets are available now
Modest is a must-see show that will break your heart and start a revolution. Book your tickets to see this epic story of Elizabeth Thompson today!
Age restriction
The production is suitable for ages 14+
Running time
To be confirmed.
Performance dates
30 June – 15 July 2023
Access
Captioned: Mon 10 July, 7.30pm Relaxed Performance: Wed 12 July, 2.30pm Touch Tour: Thu 13 July, 6pm Audio Described: Thu 13 July, 7.30pm
Venue Information
Kiln Theatre
269 Kilburn High Road, London, NW6 7JR