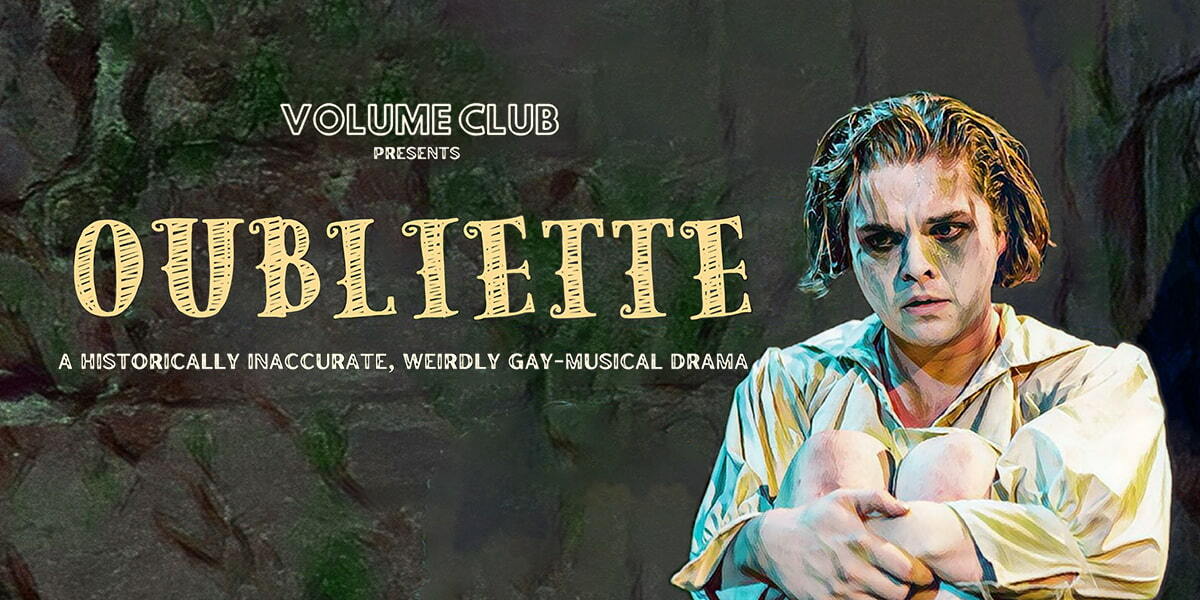 Other Palace Studio, London
Reality slips to fantasy in this historically inaccurate, and weirdly gay musical drama
Keep me updated
We'll tell you as soon as tickets go on sale:
Tickets are now on sale for Oubliette at The Other Palace
Oubliette [ oo-blee-et ] noun a secret dungeon with an opening only in the ceiling, cruelly translates from French as 'The Oopsie Forgotten'. Regret [ri-gret] forgetting to purchase your tickets for Oubliette's strictly limited run at The Other Palace.
What is Oubliette about?
Oubliette is the ultimate case of 'mind over matter' as this macabre musical explores the uniquely human capacity to fantasise our way out of the most harrowing circumstances. Set in the darkest depths of a castle, prisoners, Scott and Jasper are desperately trying to hold on to their sanities. As reality slips to fantasy, a sordid love affair unfurls between the delusional detainees, though trapped in the Oubliette, nothing is as it seems...
Cast and creatives of Oubliette
Written by Tom Barr-Forrest and directed by Ricky Hunt. Oubliette is produced by George Clark and Ricky Hunt, with Creative Direction by Volume Club. The Associate Director is Francisco Barradas and the composer is George Clark
The role of Scott is played by Tom Barr-Forrest, with Oli Wyatt as Jasper, Imogen Dowding plays Franklin, alongside Grace Bown in the role of Eunice**.** Milla Olsen plays Gaoler, with Alfie Ford playing the role of The Price. They are joined by Konstencja Kendall and Oceana Bertino-Kavadellas who play The Voices.
Book your tickets for Oubliette today
Don't miss your chance to see this strictly limited magical melodic musical at London's The Other Palace. Book your tickets today.
Age restriction
This production is recommended for ages 16+
Running time
1 hour 20 minutes (no interval)
Performance dates
23 - 28 May 2023
Content
This production features death and/or dying, flashing images, torture, strong language & sexual references.