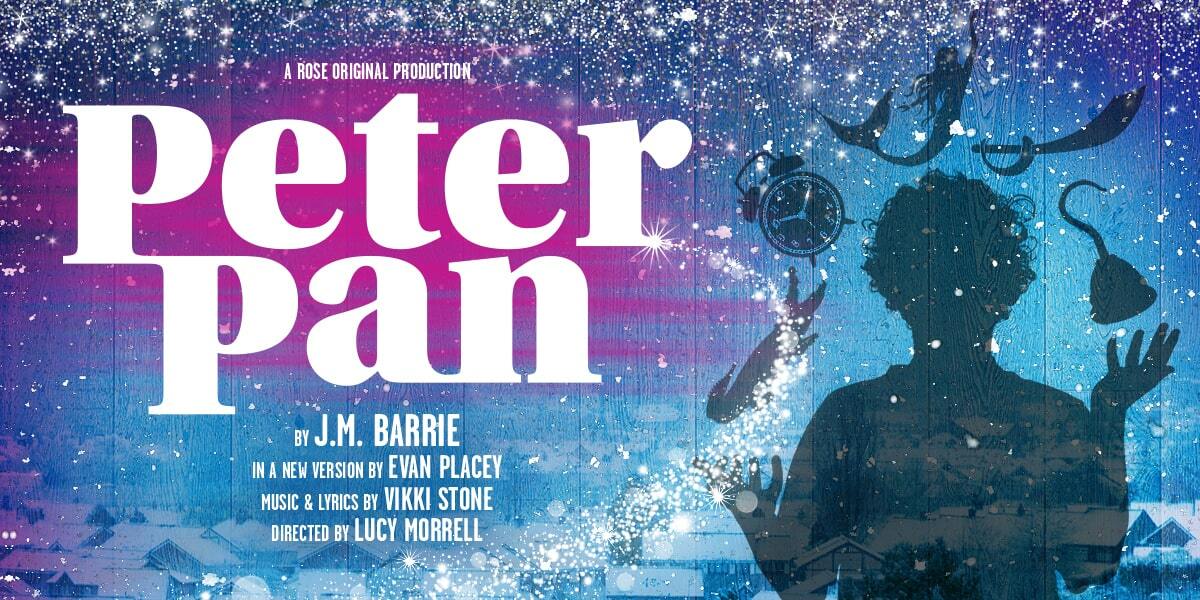 Rose Theatre Kingston, Kingston
Travel to Neverland with Peter Pan and friends in the high-flying adventures of Peter Pan!
Tickets for Peter Pan are available now!
The dense, tropical landscapes of Neverland await in the high-flying adventure of Peter Pan! J.M. Barrie's beloved tale is coming to enchant the stage of the Rose Theatre next Christmas. Don't miss your chance to soar to Neverland with Peter, Tinker Bell, and the Lost Boys as they battle the vicious Captain Hook and navigate the spectacles of this ethereal world. Book your tickets for Peter Pan at the Rose Theatre today!
About Peter Pan 
Peter Pan is the mischievous and courageous story of a young boy who refuses to grow up. Set within a place where the rules of space and time are defied and adventure awaits around every corner! There's magic, wonder, and limitless powers of imagination! 
Peter is joined by his fairy companion Tinker Bell and the daring Wendy, as he leads the Lost Boys in a bid to overthrow Captain Hook's dictatorship. Can he protect the innocence and independence of Neverland? Peter Pan captures the heart and holds it close, it reminds us that there is a fearless spirit and unquenchable sense of wonder that lives within us all, one that inspires us to never stop dreaming.
The creatives of Peter Pan 
Award-winning writer Evan Placey adapts J.M. Barrie's children's classic in a brand-new version directed by Lucy Morrell (Beauty and the Beast). Packed with song, dance, and magic and featuring members of the talented Rose Youth Theatre, this production promises to have you hooked!
Scottish novelist J.M Barrie has created a legacy that lives on through the many adaptations of his works, including plays, films, and television shows. He remains one of the most celebrated and enduring figures in children's literature, and his stories continue to captivate and inspire audiences of all ages. Barrie's works have been translated into more than 90 languages and have been performed countless times all over the world. He is considered a master of fantasy and storytelling.
Peter Pan tickets are available now!
Feel forever young and carefree in this modern adaptation of the beloved Peter Pan, where a new world awaits, one that brims with endless possibilities! Book your tickets for Peter Pan today!
Age restriction
This production is suitable for ages 5+. Younger ages are welcome at parental discretion.
Running time
2 hours including an interval.
Performance dates
1 December 2023 - 7 January 2024
Special notes
Please note, all children over the age of 18 months require their own ticket. Please note that this production is at The Rose Theatre, Kingston.