Baywatch's David Hasselhoff to star in West End 9 to 5 musical from December
Posted on 28 October 2019
It has just been announced today (28 October 2019) that former Baywatch star David Hasselhoff is set to replace Brian Conley as Franklin Hart Jr in Dolly Parton's West End production of 9 to 5 The Musical. The Hoff will officially step into the role in early December just in time for the holiday season. 9 to 5 is currently serving up a savoury "cup of ambition" at the Savoy Theatre in London.
__________
David Hasselhoff to star in 9 to 5 at the Savoy Theatre this Christmas!
American actor David Hasselhoff has been confirmed to star in 9 to 5 at London's Savoy Theatre from 2 December 2019 until 8 February 2020. He will take on the role of Franklin Hart Jr., who is currently being portrayed by Brian Conley.
The Hoff will join the recently announced Emmerdale actress Chelsea Halfpenny as Judy Bernly, Caroline Sheen as Violet Newstead, Natalie McQueen as Doralee Rhodes, and West end musical theatre actress Bonnie Langford as Roz Keith.
The cast is completed by Alexander Bartles, Alexander Day, Antoine Thomas-Sturge, Ben Irish, Demmileigh Foster, Emily Woodford, Giles Surridge, James Royden-Lyley, Jenny Legg, Jon Reynolds, Llandyll Gove, Molly-May Gardiner, Natasha Mould, Rhiane Drummond, Sasha Wareham, Sean Needham, Simon Campbell, and Victoria Anderson.
Hasselhoff allegedly called the musical "Hofftastic" when he went to see 9 to 5 this past June. He admitted that he was excited to return to the UK stage this December.
Spotlight on David Hasselhoff
David Hasselhoff is indisputably best known for his lead role as LA County Lifeguard Mitch Buchannon on the hit 90s television series Baywatch (1989-2000), which made him a household name and earned him an entry in the Guinness Book of World Records for most-watched man in television history. He famously starred in Baywatch opposite Pamela Anderson, who played Casey Jean "CJ" Parker. The show spawned two direct-to-video films, Baywatch The Movie: Forbidden Paradise (1995) and Baywatch: White Thunder at Glacier Bay (1998), and Hasselhoff reprised his role in a cameo appearance in The SpongeBob SquarePants Movie (2004).
The Hoff's other notable television credits include Dr William "Snapper" Foster Jr. in The Young and the Restless (1975-1982), the lead role as Michael Knight in Knight Rider (1982-1986), and a main judge on America's Got Talent (2006-2009), just to name a few.
The award-winning celebrity actor is also no stranger to the stage and has appeared in London's Chicago as Billy Flynn (Adelphi Theatre), Dr. Henry Jekyll and Edward Hyde in Jekyll & Hyde on Broadway, Danny Zuko in Grease The Musical, Roger DeBrish in The Producers (Las Vegas), Captain Hook in the UK tour of Peter Pan (2010-2017; London, Bristol, Manchester, Southend, Glasgow, Nottingham, Cardiff), and Dr. Frank N. Furter in The Rock Horror Picture Show (Los Angeles).
In 2015, his daughter Taylor-Ann Hasselhoff released her debut single "Collide", which enjoyed moderate success. David Hasselhoff has also been a recording artist since the early 1980s, finding huge success in Austria and Germany for his chart-topping singles "Looking for Freedom" (1988) and "Do the Limbo Dance" (1991). To date, Hasselhoff has released a total of no less than 14 studio albums and 12 compilation albums.
About the London musical 9 to 5
9 to 5 follows angry co-workers Doralee, Violet, and Judy who are fed up with their misogynistic boss. They decide to take matters into their own hands to improve their lives in the workplace and the company's corporate culture.
Dolly Parton, who attended the big February premiere in London, reportedly expressed her excitement with the casting of David Hasselhoff: "I am so pleased that David is joining our show. He will be a terrific addition to an already amazing cast, the audiences are going to love him just as much as I do! Get ready to be Hassled Hoff!"
The musical features a book by the original screenwriter of the film Patricia Resnick along with lyrics and music by the Queen of Country Dolly Parton, direction by Jeff Calhoun, design by Tom Rogers, choreography by Lisa Stevens, lighting design by Howard Hudson, video design by Nina Dunn, sound design by Poti Martin, original arrangements by Alex Lacamoire and Stephen Oremus, musical supervision, reductions and arrangements by Mark Crossland, original Broadway orchestrations by Bruce Coughlin, musical direction by Andrew Hilton, and casting direction by Anne Vosser and Victoria Roe.
9 to 5 London musical tickets for David Hasselhoff on sale now from £24!
Don't miss The Hoff in 9 to 5 The Musical when he comes surfing to the Savoy Theatre on 2 December! Be sure to book your tickets early to secure the best seats in the house. David Hasselhoff will only be starring in the hit West End musical for two months, so be sure to act fast before all the good tickets get snatched up!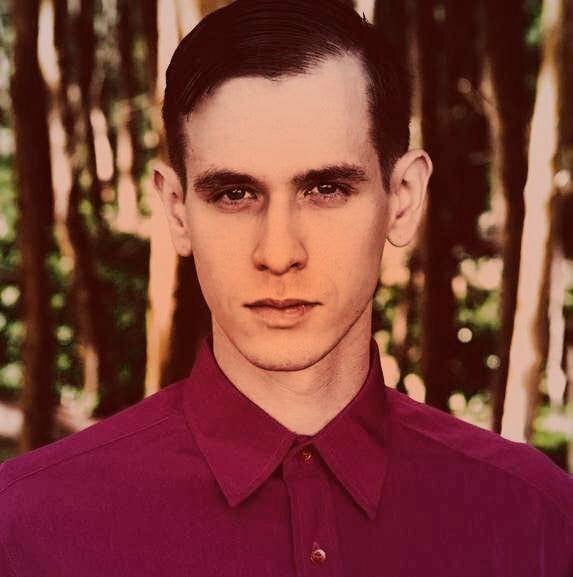 Ephram is a jack of all trades and enjoys attending theatre, classical music concerts and the opera.