London Theatre Review: Education, Education, Education at Trafalgar Studios
Updated on 12 June 2019
I wasn't sure what I expected when I went along to Education, Education, Education, as I have been a little disappointed in some of the newer pieces of musical theatre, but I needn't have worried. What a refreshing, funny, well-scripted piece of work. The music was so evocative of the '90s, and there was clearly a strong nostalgic feeling in the audience, with "oohs" and "ahhs", and "remember that?" throughout.
Where did the "British Reserve" go? Well, people were singing and clapping, and joining in, with some even giving a standing ovation. And I loved that feel good factor.
The play is set in a secondary school the day after the 1997 general election and the era of "things can only get better". Lots of optimism and references to investment in education (3 billion apparently), and what that might mean to this school and these teachers who were struggling for funding and support. I found myself jumping forward to the present, and the pressures of the education system now, with teachers once again in a difficult position.
Tobias (the new German language assistant) does a magnificent job as both a narrator and a key participant in the story, and the audience loved him. I could recognise many of the traits of my teachers – eccentric individuals who seemed to make up the rules as they went along. I had much sympathy with both the pupils and the teachers and the play highlighted just how tricky the balance between education and discipline can be.
The staff room flirtations (and, for some, regrets) were played out beautifully – a very light hand but enough to feel the embarrassment of the moment. Again, ridiculously funny moments and laughter rippling through the audience.
What really tickled me were the references to 90's food and other teenage fads, with one of the teachers getting excited about the change to the school menus, including turkey twizzlers and smiley faces. I was surprised Cheese Strings had been around so long but I do remember the sad demise of my friends' Tamagotchi along with the mortification as I hadn't fed it properly!
I have to mention the choreography. Brilliant. The cast mastered complicated and ambitious routines and it was just hilarious, with people laughing out loud at the shapes being made. The overall look of the piece was spot on and the quick-witted one-liners just never let up. Probably just as well this was a 75 minute-straight-through show, as I'm not sure how much longer anyone could keep up the pace.
If you want a fun night out, sparking memories many of us might have forgotten, coupled with laughs and great music then go and see this show – and quickly, as I believe the run is ridiculously short. Don't miss it.
---
Save up to £24 on Education, Education, Education tickets
Education, Education Education is playing at Trafalgar Studios through 29 June. When you book now with London Theatre Direct for performances until 22 June, £54 tickets are available for only £30 and £25 have no booking fees.
🎟Purchase your Education, Education, Education tickets here.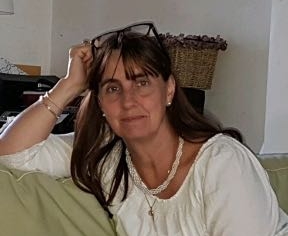 Carole has been interested in theatre and circus for many years. She now blogs for View From the Cheap Seats and London Theatre Direct when she gets the chance.