London Theatre Review: Pinter 6 – Party Time/Celebration at the Harold Pinter Theatre
Updated on 2 January 2019
If you have not yet seen a Harold Pinter play live on stage, then Party Time and Celebration offer a spectacular place to start. The two pieces, which were written eight years apart from each other (1991 and 1999), seem like two peas in a pod, with both exploring the indifference, ignorance, altruistic consumerism, and narcissism of the high bourgeoisie society. Jamie Lloyd, who spearheaded the Pinter at the Pinter season with Lady Antonia Fraser and who is also behind the director's helm for this double bill, has brought a visually simplistic yet refined rendition that remains tasteful amidst the characters' incredibly bombastic conversations and shocking commentaries that are at times as bitter as the red wine they so desperately quaff.
Pinter's Party Time is short but bittersweet
At only about 30 minutes long and with an ending that leaves you wanting more, Party Time is like a shot in the arm for Harold Pinter fans and it manages to stay true to the many Pinter Pauses that the script calls for. Conversations are random, interspersed, and incomplete, which makes you, the audience member, feel as if you are attending the party yourself, only catching snippets of conversations as you mingle your way from one group to the other. A sharp sound and a shifting spotlight together create the illusion of you alternating between conversations.
The party is held by a rich man named Gavin (Phil Davis) for other rich people. While the wealth of the characters is not explicitly mentioned, it can be deduced from the pure mundanity of their conversations, so mundane, in fact, that if Rose from the Titanic were at this party, she would be longing to join Jack in the third-class party downstairs right from the start. The play opens with a discussion between Gavin and Terry (John Simm) on hot towels that they are issued at a country club, which they say are similar to the ones the barber would hand to them after a fresh shave. Said towels were particularly noteworthy to the two gentlemen because they 'burnt all the blackheads out of your skin." Immediately, Pinter creates a bizarre and grotesque atmosphere with the blackheads being an abject topic fit for a surrealistic dream, and the various conversations we see throughout the play are just as self-serving and meaningless to us as the hot towel conversation.
The conversations are juxtaposed with two underlying mysteries: who is Jimmy and what is going on outside? Dusty (Eleanor Matsuura) makes a point to ask her husband if he knows what has happened to Jimmy and in response, he tells her to essentially shut up and be a good girl or he will spank her. Dusty is later seen with her eye makeup streaming down her face at the end of the party, drenched in tears, and we are left to guess whether she really did get a slap or two in the face. Yet despite this, Melissa (Celia Imrie) makes a point to proclaim, "Is it silly to say I feel proud? I mean to be part of a society of beautifully dressed people?" as if being part of the 'cool rich kids club' is more important to her than being genuinely happy.
All throughout the play, we see the front door to the flat in the background that will occasionally light up, underscoring the unseen terror that is taking place outside. But everyone at the party elects to turn a blind eye, mentioning it only briefly before returning to their own materialistic bubble. In fact, we are given so little context of what's going on in the 'real world' that combined with the unrelatable conversation topics, Pinter forces the audience to feel alienated. Jimmy represents a taboo topic that the bourgeoise do not care or refuse to speak of, but it is clear that Jimmy is related to them in some way. And when Jimmy (Abraham Popoola) finally barges through the front door, we are left to interpret just exactly what his cryptic words mean: "The dark is in my mouth and I suck it."
Pinter's Celebration will have you laughing yourself silly
While Party Time had its laugh-out-loud moments here and there, Celebration is an absolute riot. Taking place at what could only be a high-end restaurant in Mayfair, three couples sit down for dinner to celebrate after attending several West End shows - of which they can't seem to remember the names or plots, thereby rendering them just as ignorant to their surroundings as the characters in Party Time were. The character of Suki (Katherine Kingsley), who likes to get down and dirty behind filing cabinets, is the play's stand-out performance and she will have you guffawing left and right with her perfect comedic timing and hilarious Essex accent. Abraham Popoola once again gets a closing monologue in Celebration, this time as the Waiter, who all throughout the play interrupts the patrons' meaningless conversations with his own unrelated banter. While all the actors' performances are absolutely brilliant, there's no doubt that you will be particularly intrigued by both Kingsley and Popoola in particular.
It's no wonder the Harold Pinter Theatre was once called the Comedy Theatre!
While I have not seen the first five Pinter productions this season, I can certainly tell that it is one of the best seasons of a playwright's work that has been put together in years. The Pinter at the Pinter season is already six productions in and it has not lost any theatrical magic or charm. I highly recommend seeing Pinter 6 in particular, as it remains very relevant to our time when rich politicians like Donald Trump choose to remain oblivious to reality and ignore disasters that plague our world today, such as climate change, poverty, wildfires, etc. Yet, in tackling such an overtly political topic as the rich ignoring the poor, Pinter's Party Time and Celebration manage to stay funny and entertaining and they will leave you wanting more.
---
Save up to 43% on Pinter 6 tickets! Valid for all performances.
Pinter 6: Party Time/Celebration is booking at the Harold Pinter Theatre until 26 January 2019. Don't miss your chance to see this fantastic double bill! Book your Pinter tickets now and save up to 43%!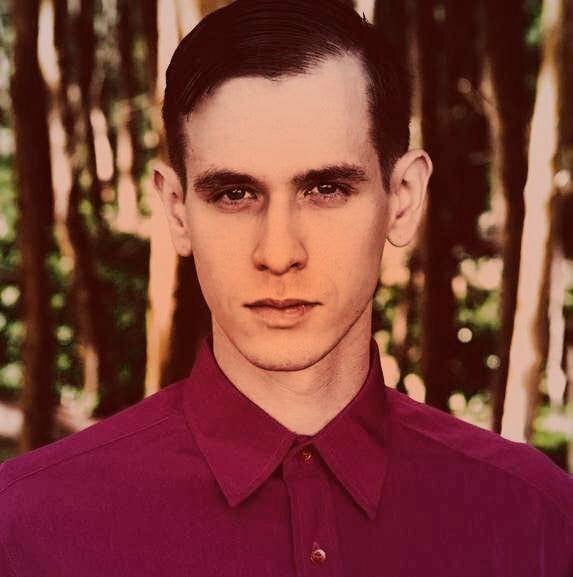 Ephram is a jack of all trades and enjoys attending theatre, classical music concerts and the opera.