Lynn Nottage's Sweat transfers to the Gielgud Theatre
Posted on 13 February 2019
Lynn Nottage's Pulitzer Prize-winning play Sweat transfers to the West End's Gielgud Theatre following a run at the Donmar Warehouse where tickets sold out and audiences and critics alike were impressed. Lynn Nottage is a two time Pulitzer Prize-winning writer whose work often depicts marginalised people and is based on large amounts of in-depth research and interviews.
It has been announced that following the incredibly successful run at London's Donmar Warehouse, Sweat will be transferring to the Gielgud Theatre for a limited 6-week run at the Gielgud Theatre this summer from 7 June to 20 July. The 50-performance only limited run comes to the West End theatre after the current Company revival has left the stage but ahead of the Les Miserables: All-Star Staged Concert that will be in residency briefly as the Queen's Theatre undergoes reconstruction works.
Sweat an American story for a global audience
The piece is based on Nottage's research in down and out rustbelt town of Reading, Pennsylvania. Once a place where people felt secure in and proud of their work at the local mill and plant, as automation threatened their very livelihoods, lines became blurred and friendships were strained by lines of class and race like they had never been before.
The stirring drama tells the story of one of the poorest cities in America and how a changing industry left proud, hard-working people struggling to make sense of their new way of life. Focusing on three female friends who live, work and drink together Sweat is a startlingly honest production that speaks to the current state of affairs the world is in though its action takes place in the early 2000s.
Two time Pulitzer Prize-winning American writer Lynn Nottage is perhaps best known for Intimate Apparel which tells the story of a woman makes her living sewing for women from all walks of life while living in a boarding house and dreaming of something more. Intimate Apparel has become one of the most produced plays in The United States. Nottage's 2009 play Ruined earned her first Pulitzer Prize for Drama. In 2017 Sweat earned her a second Pulitzer Prize, making her the first and only woman to hold that distinction.
Cast of Sweat
The Donmar Warehouse production of Sweat was extremely well received and the cast were applauded for their moving performances. The initial run starred Clare Perkins (Emilia, Mrs Dalloway) Leanne Best (The Human Voice) and Martha Plimpton as the circle of friends which the story focuses on. Sule Rimi and Patrick Gibson played sons of two of the women. Critics were wowed by Stuart McQuarrie's performance as Stan, the bartender and the cast was rounded out by Osy Ikhile, Sebastian Viveros and Wil Johnson.
While very little information about the cast of the Gielgud run is currently available, the transfer sees actress Martha Plimpton reprise her role as Tracey. The actress is perhaps best known for her work on screen in The Goonies and The Good Wife, and on stage in Pal Joey, Other Desert Cities. Additional information about casting is expected in due course.
---

Tickets for Sweat at the Gielgud Theatre are now on sale. Book your Sweat tickets early to guarantee your seats to this extremely limited run before its too late.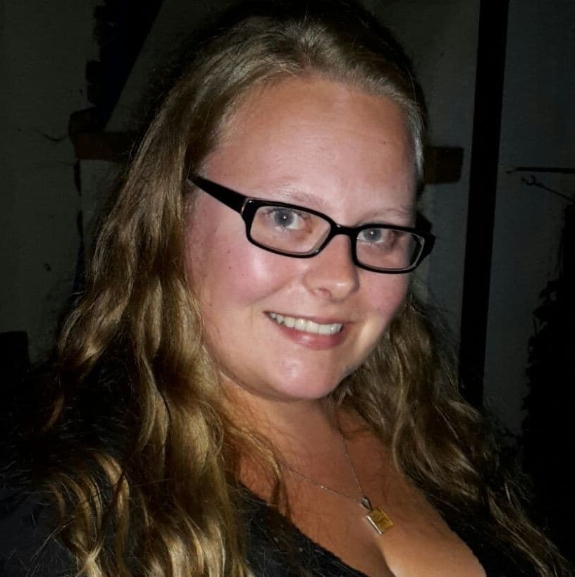 Sarah's love of theater was sparked by an enthusiastic drama teacher who wouldn't take no for an answer. These days she's much more comfortable in the audience than on the stage. She's an English teacher and enjoys reading and writing when she's not teaching or at the theater.