Michael Ball and Alfie Boe return to Les Miserables at London's Gielgud Theatre this Summer
Updated on 16 September 2019
It has been announced today that a whole host of West End superstars are set to appear in a fully-staged concert version of Les Miserables at the Gielgud Theatre. The current longest-running musical in West End history will play for a limited 16-week run from the 10th of August before a reimagined version of the show opens at the Queen's Theatre this December following the venue's ambitious refurbishment project.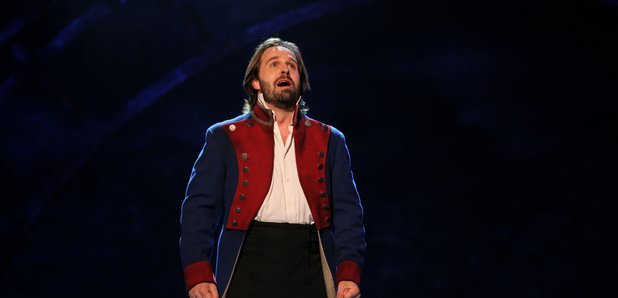 An all-star cast for Les Miserables at the Gielgud Theatre
Returning to the show that catapulted him into fame over 30 years ago is none other than Olivier-award winning actor and singer Michael Ball. He originally starred as Marius Pontmercy opposite Patti LuPone as Fantine in the 1985 world premiere of Les Miserables at the Barbican. This time, he returns to the show to take on the darker role of Javert in what can only be perceived by Les Mis fans as a surprise casting move they previously could have only 'dreamed a dream' for.
Joining Michael Ball is his longtime friend Alfie Boe, who is set to play Jean Valjean, a role for which he received a rapturous reception when he performed at the Les Miserables anniversary concert at the O2 Arena.
Accompanying these two superstars are Carrie Hope Fletcher, who will play the ill-fated Fantine and who recently made a splash in the West End for her role as Veronica Sawyer in Heathers The Musical, and Matt Lucas, who reprises his role as Thernardier from the 2011 season of Les Miserables. The Heathers star formerly played Eponine and her younger self in the 2001 and 2014 seasons of Les Mis.
Michael Ball is a celebrated performer with a career that spans over 25 years and includes numerous critically-acclaimed leading roles not only in the West End but also stateside on Broadway. With two Olivier Awards and multi-platinum records under his belt, crowds will most certainly be fighting for tickets to this highly anticipated engagement.
Alfie Boe is no stranger to Les Miserables either, with his performances as Jean Valjean being adored internationally. In addition to his Tony award-winning role in Baz Luhrmann's La Boheme, his performances on various albums and at events around the world have brought him critical acclaim. He most recently performed in Broadway's 2016 production of Finding Neverland and on the West End stage in 2017's Carousel.
Is the original 1985 production of Les Miserables really ending?
Les Miserables currently holds the record for the longest-running West End musical of all time, going hand in hand with The Mousetrap, which holds the record for the West End's longest-running play. With the original 1985 production coming to an end on 13 July 2019, many theatre fans are wondering if it truly is 'the end' and what this could mean regarding the show's prestigious world record. However, Les Mis fans can breathe a sigh of relief as Guinness World Records confirmed today that the new venue and new production would not affect Les Miserables' status at the top of the totem pole.
More about the upcoming new reimagined version of Les Miserables
The announcement of a reimagined Les Miserables has certainly not come without some backlash from die-hard fans of the original. A petition has already surfaced on change.org with over 2,000 signees who are calling for Cameron Mackintosh not to touch or change a thing. While it is unclear what exactly will be updated for the new production and whether it will take place in modern times amidst the gilet jaune protests in France, it is rumoured that the rotating stage that it helped pioneer may get scrapped, which would not be the first time that the revolve was cut. It was also removed for the 25th-anniversary revival only to be reintroduced again later. Whether some fans will love or hate the new reimagining, the fact remains clear that the show must go on and many theatregoers are looking forward to something fresh and a little bit different.
Be the first to get Les Miserables Gielgud Theatre tickets!
Michael Ball, Carrie Hope Fletcher, Alfie Boe and Matt Lucas all have incredibly strong fan bases, which is why tickets to this special concert production of Les Miserables are expected to sell out incredibly fast! You don't want to miss your chance to get your hands on some of the hottest West End tickets of the summer!
While tickets to Les Miserables: The All-Star Staged Concert at the Gielgud Theatre are not on sale until 7 February 2019, you can be one of the first to be notified by signing up to our mailing list using the form on the show event page.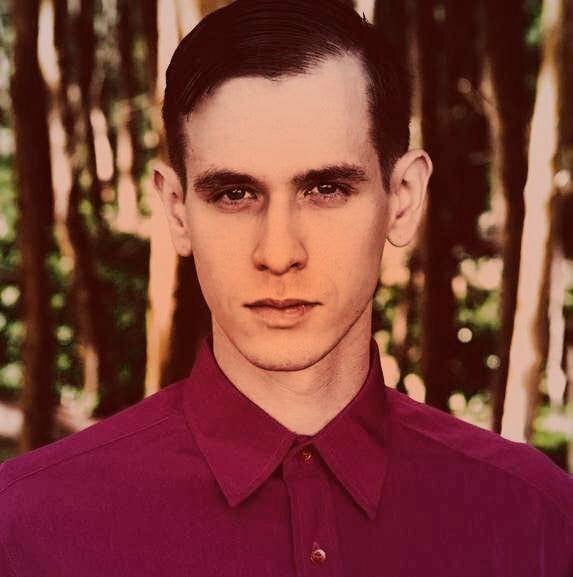 Ephram is a jack of all trades and enjoys attending theatre, classical music concerts and the opera.