Q&A Session with Foxfinder star Heida Reed
Updated on 4 October 2018
Former Game of Thrones star Iwan Rheon isn't the only acting powerhouse to be starring in Foxfinder. The all-star cast also features famed Icelandic actress and former Poldark star Heida Reed, born Heiða Rún Sigurðardóttir. The highly anticipated West End premiere of Dawn King's Foxfinder is just around the corner with previews beginning tonight. Ahead of the show's opening, we were fortunate enough to catch up with Miss Reed for a quickfire Q&A session.
Read our Q&A with Heida Reed below!  
Pictured: Icelandic actress and former Poldark star Heida Reed gears up for Foxfinder
---
We're so excited for the premiere of Foxfinder. How have rehearsals been going for you?
It's been going brilliantly. It's a brilliant play, and it's so nice being just the four of us, so it's a very intimate cast, and it's a very intimate feeling in rehearsals. And it's been a fantastic process.  
Can you tell us a bit more about your character in Foxfinder and what attracted you to the role?
I play Judith Covey. She is a farmer married to Sam Covey and they run a farm in rural England. She is a brilliant, strong survivor who will do anything for her loved ones. And she's a woman that gets on with things, and that was a very attractive quality.
Your performance in BBC's Poldark is absolutely brilliant! Including yourself, there happens to be a lot of big names from television set to be starring in Foxfinder; Iwan Rheon from Game of Thrones, Paul Nicholls from Law & Order and Bryony Hannah from Call the Midwife. What has it been like working with such a varied group of actors?
It's been brilliant. I mean, I've known of all of them, I've seen Iwan in Game of Thrones, which I loved. I know of Bryony's work and I've seen her brilliant work in rehearsals. And I've actually worked with Paul before – we did an episode of Death in Paradise together. And we spent two weeks in the Caribbean pretending to work. And, so yeah, they're all brilliant, we couldn't be luckier with the cast.
Poldark spoiler! We were so sad to see your character Elizabeth Warleggan meet a shocking and grisly end. What did you enjoy most about the role?
I love how refined she was and how she manages to always have this mask on in front of people like everything was okay. I don't know how to do it myself.
How does working with the cast and creatives for a television series differ from working with cast and creatives for a stage production like Foxfinder?
It's a much more detailed process. You are given all this time to rehearse and to dive into the psyche of each character and the relationships between them. And that's something you don't get to do as much on a TV set. The work that you have to do is much more on your own and mostly before you show up onto the film set, so being able to do that face to face and in the space is a really wonderful thing.
You're currently starring in an Icelandic thriller called Stella Blómkvist, which is based on a cult detective story. Can you tell us a little more about the series and the character whom you portray?
She is a lawyer, and in the show – it's based on these Pulp Fiction books that have come out. There's quite a lot of them that were published in the '90s and so we've kind of updated the story and modernized it, and yet kept the kind of noir-esque feeling of it. And so Stella is a lawyer and in the noir fashion she's the femme fatale as well as the detective, so she'll narrate the story in a detective way. And it's a very sort of exaggerated, grotesque world with a seedy underbelly of political corruption in Reykjavik. But it's very much a dystopian world as well – it's not the Reykjavik we know, it's the Gotham version of Reykjavik.
Do you have any other exciting projects lined up for the future? Will be seeing you back on British TV screens anytime soon?
'I hope so!' is my double answer.  
Last question, how would you describe Foxfinder in three words?
Dark, thrilling and exciting.
---
Foxfinder opens tonight, 7 September 2018, at the Ambassadors Theatre for previews and officially premieres on 13 September 2018. Don't miss Heida Reed, coming straight from Reykjavik to play Judith Covey! 
---
Purchase your Foxfinder tickets.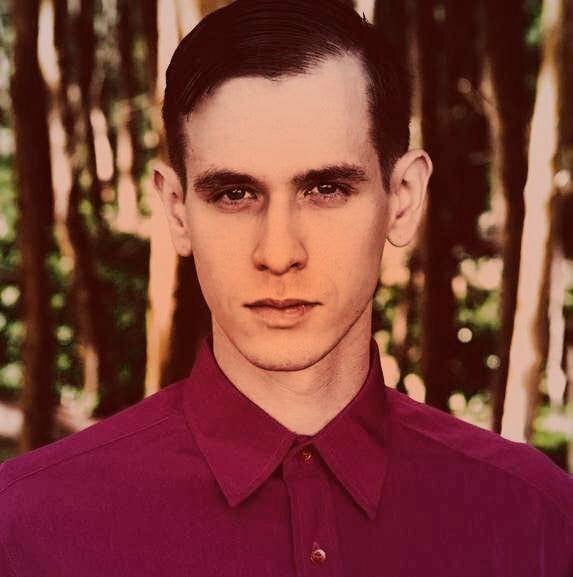 Ephram is a jack of all trades and enjoys attending theatre, classical music concerts and the opera.