Q&A with Mousetrap star Joel Macey
Posted on 18 December 2018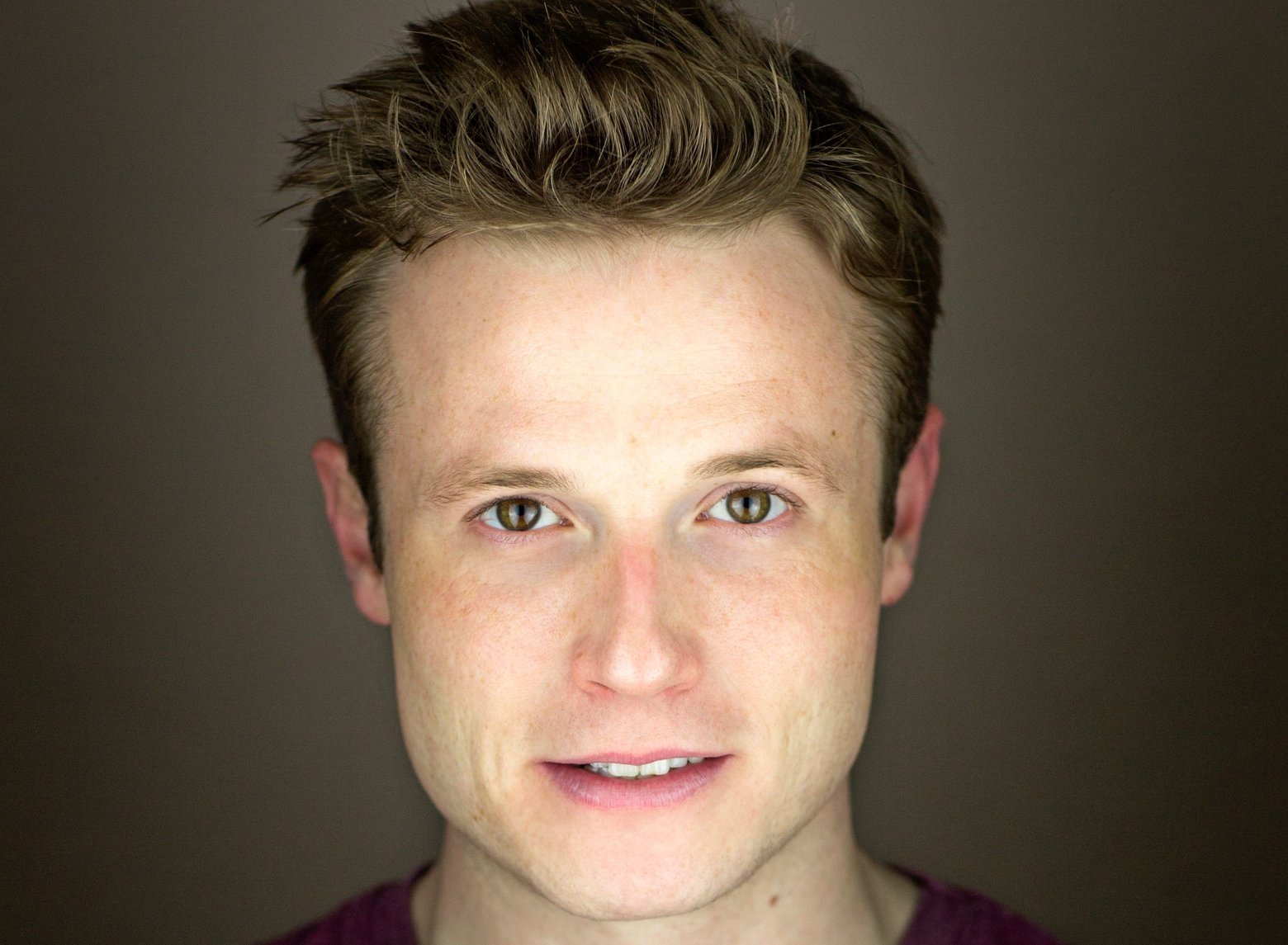 Joel Macey makes his West End debut in Mousetrap as Christopher Wren
Hi Joel! Thank you for agreeing to let me ask you a few questions. You are currently in the role of Christopher Wren in Agatha Christie's The Mousetrap. As we know, The Mousetrap has been running for decades and the story never changes, just the way it is delivered.
Were you daunted taking on the role where there is such a responsibility of conveying the character to such a high standard?
No, I don't think I was daunted necessarily. There was the obvious pressure that The Mousetrap is known all over the world, and people come from all corners of the globe to watch, but I approached the role how I would any other. Having said that though, I don't think I've ever been more nervous in my life than I was on opening night!
Given that CW is such an established character, was it difficult to try to place your own spin on how he the role should be played out?
I think with Christopher there are certain obvious "triggers" that are easily identifiable on the surface. What excites me about any character is what is hidden underneath, what you don't necessarily see on the outside, and with Christopher, I think that's extremely prevalent. So I played with lots of different ideas, which can be challenging – eventually it's like throwing an egg against a wall, and seeing what sticks and works for me - hopefully, I'm playing him differently to how he's been done before.
Were you allowed freedom to try to self-develop or is there strict guidelines as to how he should be portrayed?
I have to confess it was a worry of mine when I was offered the part. Given that the show has been on for so long, I was wary that it would be a 'paint by numbers' sort of process. Luckily, it was far from that, and our director Ian Talbot was incredibly encouraging and supportive in allowing us to play with it. He provided a framework based on his experience of the show and knowing what works and what doesn't. He gave us free rein to create our own interpretation, and I think we have a version of The Mousetrap that is quite unique in various ways.
Christopher Wren struggles to socially connect to other characters in the play and clearly has struggled in his life prior to his time at Monkswell Manor. How prevalent is that when you are playing him given that the play is set in a time when such issues as mental health are not as widely recognised as they are these days?
I find a character's mental health in general absolutely fascinating. With Christopher, he has a lot of deep-seated issues and experiences from his past that have formed him into the way he is today. There is very much an 'outsider complex' surrounding him – he doesn't conform to being 'normal' - and why should he? I think what really stands out as well is the way in which Christopher is treated - the hostility and lack of understanding of him as a person. I think this was incredibly apparent sixty years ago, and luckily we're moving into a time now with of a lot more understanding of mental health, but still with a long way to go.
What attracts you to the role? Given that you are telling the same story every day (sometimes twice a day) what aspect of it do you enjoy the most?
I think Christopher has so many different depths and angles and sides to him. That is really what excites me about him. I get to play with all these different facets of his character every day, and there's always something new to find or a different thought that pops into his head that makes something else make more sense. I would hate to be in a position with a character where I stop thinking and feel every thought has been exhausted. I think then it would become really hard work and I wouldn't' be doing my job well - with Christopher especially, I don't think there's any risk of that.
The theatre itself is a stunningly old and ornate building. This, of course, adds to the atmosphere and the wide and varied history. Do you think it would work in a newer building? I imagine there are indeed three blind mice running around the stalls…
Hahaaa! I think those three mice have perfect vision if I'm honest. No, St. Martin's Theatre is a truly wonderful building, I feel very lucky to be able to perform in that space with this play. I think you're right, the theatre does add something; there's a quintessential 'Englishness' to Christie's writing and I think the theatre echoes this beautifully. The play has been performed on tour around the UK and abroad, in lots of theatres very different to St. Martin's. I'd hope the play speaks for itself and doesn't need to be complemented by the building it's in, but having it in this specific place in the West End adds that extra little bit of magic.
Have you ever wanted to partake in a muck-up matinee? Indeed, whilst this takes away from the originality of the piece, is it something that you wish to do? Throw a curveball into the mix and see where it lands?
I can't pretend that now and again little 'muck-ups' don't go on during performances anyway that may aim to… distract each other… shall I say? I think as long as it doesn't affect the audience's experience – they pay a lot of money for tickets to see a show - and continues to tell the story, then all is well. You can only do this though in a cast you feel safe with, and in The Mousetrap, I'm with a group of incredibly talented and generous actors who all have each other's backs and are there to deliver a great show. As for 'curveballs' – I think that's one of the joys of acting. Throwing things differently into the mix each time is our job and keeps it fresh; it's for the benefit of us on stage and those watching.
The set is simple and concise which allows the focus to be placed on the acting solely. Do you find that a help or a hindrance?
I think one of the great things about this play is its simplicity. It is a classic murder mystery, where we're asking the audience to try and figure out 'whodunnit'. The writing doesn't need an overly ambitious set and it can be rare these days to find a play set in only one location - if we can replicate that onstage then why not? If anything it focuses the action and strengthens the storytelling.
It is noteworthy that the secret hasn't yet been spilled. Why do you think that is?
I think we have to be grateful for 66 years of very loyal audience members...
Finally, you are contracted for a while in The Mousetrap. What happens next for you? Would you like to stay with plays or perhaps make a move into musical theatre?
So I'm in the show until April 2019, by that time I think I'll have had my fair crack at it. Immediately after I think I'll take a little holiday, we'll have done over 260 performances. What's next though is a lot harder to answer... As with all actors, we never know where the next job is coming from. Theatre is absolutely my first love, however, I'd like to do some TV and film, there's so much great stuff being made at the moment. With the musical theatre side of things.. I like musicals, yes I can sing, but there is an abundance of actors out there trained for musical theatre, with far more skills in that area than I have. Having said that I'd never rule it out for some time in the future...
---
The Mousetrap is currently booking until 5 December 2019 in an open-ended run with an extension likely. Even after all these decades it still remains one of the strongest shows in London's West End to this day and has even become a staple synonymous with London theatre. Book your tickets early for The Mousetrap at St Martins Theatre and secure the best seats in the house!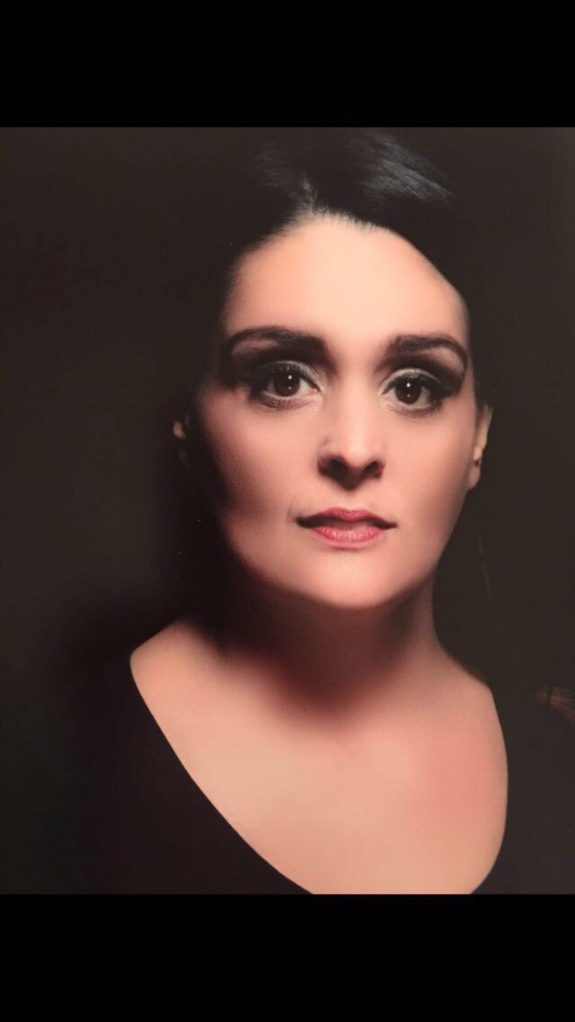 Kay particularly enjoys musicals and has a passion for writing.