Spotlight on Foxfinder star Iwan Rheon
Updated on 4 October 2018
Iwan Rheon, best known for playing psychopathic villain Ramsay Bolton on Game of Thrones, may have left the world-popular HBO series back in 2016, but his acting career continues to break boundaries and his legacy portraying the character will remain forever ingrained in GOT fans' heads. After being cast as William Bloor in the upcoming production of Foxfinder,  a lot of buzz has been circling the show. Now, ahead of the show's highly anticipated premiere, we are casting the spotlight on the beloved Welsh actor.
Pictured: Promo shot of Iwan Rheon in Foxfinder.
"Drama school really teaches you how to annunciate; you're conscious that people might not understand you if you speak too fast and too 'Welsh'." - Rheon on learning how to tone down his Welsh accent
---
Welsh and proud of it, Iwan Rheon (pronounced ee-wan (t)ree-on with a trilled r) was born on 13 May 1985 in Carmarthen, Carmarthenshire, strongly believed to be the oldest town in Wales and one of the last regions remaining where a large majority of the population still speak Welsh as their first language. He attended Ysgol Gyfun Gymraeg Glantaf, a secondary school where Welsh is the language of instruction and began acting in school drama productions when he was 17.
Also at age 17, Rheon joined a Welsh-language soap opera entitled Pobol Y Cwm, in which he played Macsen White, but he later left the television series to pursue drama training at the London Academy of Music and Dramatic Art.
During his studies at LAMDA, Rheon admitted that his Welsh accent got even stronger because of his subconscious desire to maintain a sense of identity in a place where he was so far away from home. However, he eventually learned to better annunciate his lines.
His first notable stage role was Al in Eight Miles High, which played at the Royal Court Theatre in Liverpool back in 2008. But his breakthrough role on stage came a year later when he was cast as Moritz Stiefel in Spring Awakening, which ran at the Lyric Hammersmith. He reprised his role for the show's transfer to the Novello Theatre where he continued until the show's closing. His role earned him a WhatsOnStage Award nomination and he later went on to win a Laurence Olivier Award for Best Supporting Actor in a Musical.
Iwan Rheon became a household name worldwide (despite many not knowing how to pronounce Iwan Rheon) when he was cast as Ramsay Bolton in HBO's Game of the Thrones. He had originally auditioned for the role of Jon Snow but lost to Kit Harington. Rheon's character Ramsay Bolton was killed off in the 2016 episode Battle of the Bastards, much to the dismay of fans.
Following his departure from the show, he took on the role of a young Adolf Hitler for the television series Urban Myths, which led many to believe he was being typecast as the villain. However, he refuted these claims stating that he just wanted to portray a young man who wanted to become an artist, which just so happened to be future Nazi führer Hitler.
In addition to his acting, Rheon is also a singer and songwriter and has released many EPs, including Tongue Tied, Changing Times, and Bang! Bang!. On his music, Rheon has stated that when he writes a song, he doesn't like to keep it to himself. He also prefers to simply release his music and not 'shove it in people's faces.' He considers music a hobby and has no ambitions of becoming the next Ed Sheeran.
---
Foxfinder officially opens at the Ambassadors Theatre on 13 September with previews beginning on 6 September. Dawn King's award-winning play is booking until 5 January 2019.
Don't miss the West End revival of this bone-chilling play starring former Game of Thrones actor Iwan Rheon in the lead role!
---
Purchase your tickets to Foxfinder here.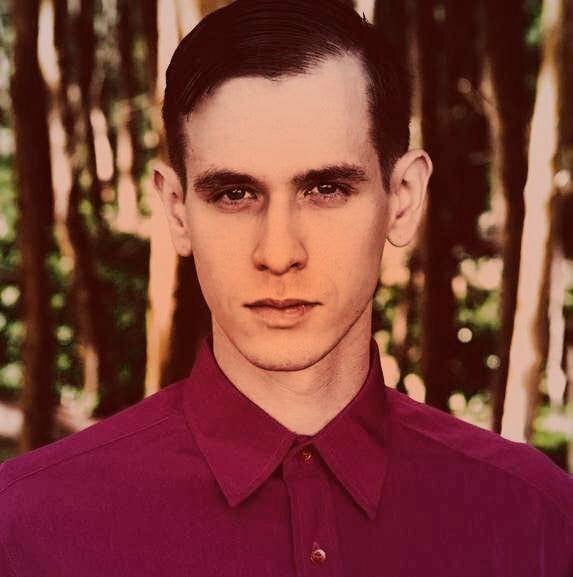 Ephram is a jack of all trades and enjoys attending theatre, classical music concerts and the opera.