Steps pop singer Faye Tozer cast as Miss Hedge in hit musical Everybody's Talking About Jamie
Posted on 22 March 2019
Faye Tozer, co-lead singer of the famed 90s British dance-pop trio, Steps, is set to take over the role of Miss Hedge in Everybody's Talking About Jamie for a limited season beginning 6 May 2019. Currently played by 2010's Dancing On Ice winner, Hayley Tamaddon, the role was first originated by Australian actress Tamsin Carroll and later portrayed by RuPaul's Drag Race star Michelle Visage.
The West End Jamie musical recently extended its open-ended run and is currently booking at the Apollo Theatre until 25 January 2020.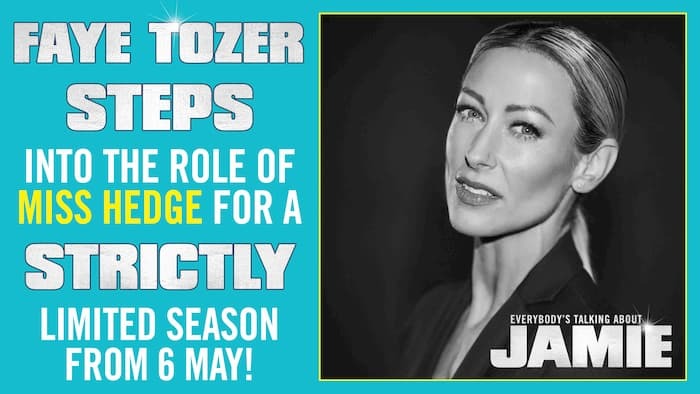 Hayley Tamaddon passes the role of Miss Hedge to Faye Tozer
This May, Jamie star Hayley Tamaddon will pass the baton over to Faye Tozer, who is best known as one of the three lead female singers from British pop group Steps. By the time Steps disbanded after nearly four-and-a-half years of activity, the group had sold over 20 million records worldwide and scored 14 consecutive Top 5 singles on the UK charts.
Whilst mainly known from her pop diva days, Faye Tozer is also a recognised actress and is no stranger when it comes to theatre. In 2004, she made her musical-theatre debut in the nationwide tour of Andrew Lloyd Webber's Tell Me on a Sunday. Other notable stage credits of hers include Love Shack alongside Noel Sullivan and Jon Lee, Saucy Jack and the Space Vixens at the West End's Venue Leicester Square, Aladdin at the Broadway Theatre in Peterborough, Dial M for Murder, Over The Rainbow, and the role of silent film star Marion Davies in The Tailor-Made Man at the Arts Theatre.
In the realm of television, Faye Tozer recently appeared on the sixteenth series of Strictly Come Dancing with Giovanni Pernice as her dance partner. They later went on to become joint runners up in the finals alongside Ashley Roberts of The Pussycat Dolls but lost to Stacey Dooley and Kevin Clifton.
Hayley Tamaddon of Everybody's Talking About Jamie in recent news
Her portrayal of Miss Hedge has received a fleet of rave reviews, but that's not the only reason why Hayley Tamaddon made headlines recently. In an article written by the actress for The Stage last month, which was published shortly following her debut in Everybody's Talking About Jamie, Tamaddon detailed a disturbing incident that occurred during a performance in which a female audience member shouted, "F**k you!" The profanity is believed to have been directed towards Tamaddon's character, Miss Hedge, and not the actress herself. Nevertheless, the foul language was initiated following the patron's other rude behaviours throughout the performance, including checking her mobile during the show. The incident marked the first time Tamaddon had been cursed at on stage in her 23 years of performing and will hopefully be the last.
Giving a lesson in theatre etiquette, Tamaddon stated it's never okay to verbally abuse a performer, no matter how strongly one feels about a character. And the actress's courage and strength to keep the show going despite the inappropriate remark is exactly what the musical's message is all about: ignore the haters and just keep moving!
Everybody's Talking About Jamie synopsis
Inspired by a true story and based on the 2011 BBC documentary, Jamie: Drag Queen at 16, West End musical Everybody's Talking About Jamie follows sixteen-year-old Jamie New (Layton Williams), who lives on a Sheffield council estate and doesn't really fit in with everybody else. Bullied by both his classmates and teachers, Jamie soon learns that the support from his mum and friends is enough to say 'no' to the haters and rise to the top.
Affordable Everybody's Talking About Jamie tickets from
£24 and up!
What started out as a small production in Sheffield has quickly become a huge West End sensation. In a similar fashion to its lead character, Everybody's Talking About Jamie has truly shown the world what it's made of. And with a number of major theatre awards and nominations under its belt, plus a film adaptation coming soon to a cinema near you, there's just no stopping Jamie New!
Book your tickets to Everybody's Talking About Jamie beginning at £24.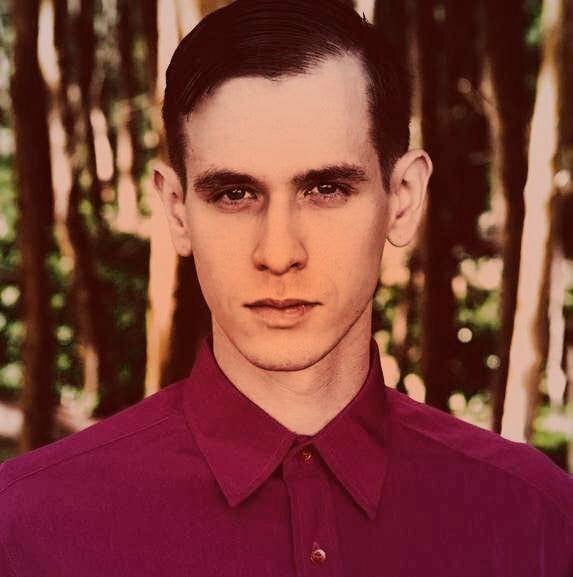 Ephram is a jack of all trades and enjoys attending theatre, classical music concerts and the opera.