Sunday in the Park with George tickets on sale now!
Posted on 5 December 2019
The return of the Broadway revival of Sunday in the Park with George has been creating a buzz in London since it was initially announced. Now, tickets for Sunday in the Park with George West End run at the Savoy Theatre are available through London Theatre Direct. The show will open in June 2020 and see Jake Gyllenhaal and Annaleigh Ashford star in Stephen Sondheim and James Lapine's Pulitzer Prize winning show!
Sunday in the Park with George London 2020
One of the most acclaimed musicals of all time, in addition to its Pulitzer Prize Sunday in the Park with George has also won two Tony Awards and two Olivier Awards, among other honours and a plethora of nominations to boot. This stunning musical presents a fictionalised account of Georges Seurat in the period while he wrestles with the completion of his most famous painting, A Sunday Afternoon on the Island of La Grande Jatte.
As George (Jake Gyllenhaal) fights with himself and his surrounds to complete what would go on to become his most famous painting. Consumed by his intense need to finish the painting, George isolates himself from everyone and everything that was once important to him. He distances himself from society, from the art community and even his longtime lover Dot (Annaleigh Ashford).
His obsession reaches through time and informs the life of his great-grandson, and namesake George. The young artist has his own struggles with his art and his family identity.
Creatives and Cast of Sunday in the Park with George
Starring in Sunday in the Park with George are international superstar Jake Gyllenhaal and Tony Award winning actress Annaleigh Ashford. The two reprise their roles from the limited Broadway run in 2017.
Jake Gyllenhaal rose to fame for his roles in films such as Donnie Darko, Brokeback Mountain and Jarhead. In addition to his silverscreen successes, the actor has also played roles on West End and Broadway stages including This is Our Youth and Constellations.
He is joined by Annaleigh Ashford. The actress is known for her roles on Broadway including Wicked and Legally Blonde. She was known for originating the role of Lauren in Kinky Boots and won a Tony Award for her role in the You Can't Take it With You revival. She is also known for her role in the American television series Masters of Sex. This production marks her West End debut.
Pulitzer Prize winning masterpiece Sunday in the Park with George has music and lyrics from the world famous Stephen Sondheim. His work has earned him incredible accolades including an Academy Award, 8 Tony Awards, 8 Grammys and an Olivier Award. His musicals are among the most popular around the world and include West Side Story, Gypsy, Sweeney Todd, Into the Woods and Assassins.
The book for this musical comes from James Lapine. This acclaimed writer and director has won 3 Tony Awards for Best Book of a Musical. He is a frequent collaborator with Stephen Sondheim and William Finn. His writing work includes Into the Woods, Falsettos, Little Miss Sunshine and Passion.
The musical will be directed by Sarna Lapine. The director is the niece of James Lapine but also a celebrated director in her own right. She is known for her work in Sondheim on Sondheim, South Pacific, Awake and Sing! and The Light in the Piazza.
Tickets for Sunday in the Park with George are now on sale!
The upcoming summer Sunday in the Park with George Savoy Theatre run is only set to play for 12 weeks, so you'll want to make sure you secure your seats early to avoid disappointment. Make sure you know where to sit in the Savoy Theatre for Sunday in the Park with George so you feel confident when you book your tickets to see Jake Gyllenhaal and Annaleigh Ashford in Sunday in the Park with George.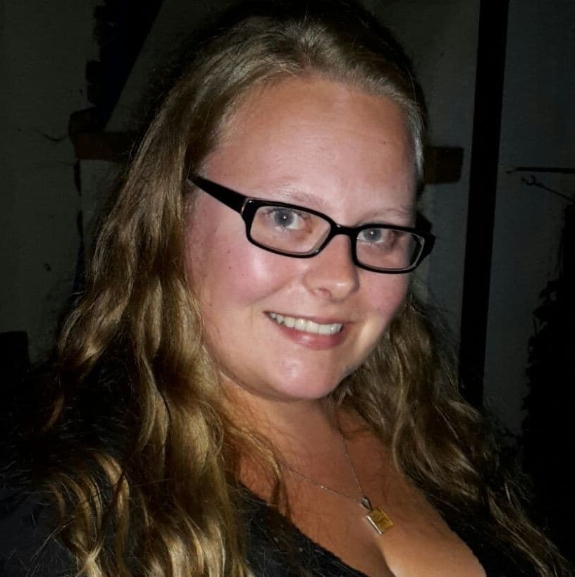 Sarah's love of theater was sparked by an enthusiastic drama teacher who wouldn't take no for an answer. These days she's much more comfortable in the audience than on the stage. She's an English teacher and enjoys reading and writing when she's not teaching or at the theater.