Thomas Mahy and Louise Jameson to reprise their roles in Philip Ridley's Vincent River at Trafalgar Studios
Posted on 11 March 2019
It has just been announced today that stars Louise Jameson and Thomas Mahy are set to return to Philip Ridley's Vincent River, effectively reprising their roles from the recently acclaimed Park Theatre production for the new West End transfer. The show opens for previews at Trafalgar Studios on Thursday, 16 May 2019.
The West End cast of Vincent River at Trafalgar Studios
Louise Jameson and Thomas Mahy are set to reprise their roles as Anita and Davey respectively.
Jameson is perhaps best known for starring as Leela in 40 episodes of Doctor Who opposite Tom Baker during the 1970s. Her other notable credits on the small screen include Rosa di Marco in 229 episodes of EastEnders, Susan Young in 35 episodes of Bergerac, and Blanche Simmons in 13 episodes of Tenko. Jameson's experience as a stage actress ranges from various roles with the National Theatre to numerous roles with the Royal Shakespeare Company. Her performance in Vincent River last year earned her an Off-West End Award nomination along with her co-star Thomas Mahy, who recently graduated from London's Drama Centre in 2017.
What is Philip Ridley's play Vincent River about?
Vincent River is a one-act play, and the fourth play by English playwright Philip Ridley, which takes place in real-time and follows both a mother named Anita (Jameson), who recently lost her son Vincent in a homophobic attack, and a boy named Davey (Mahy), who claims to have found Vincent's corpse. Forced to flee her home, Anita meets up with Davey one fateful night so that they can help one other piece together their information gaps on the incident. Davey hopes to learn more about her murdered son while Anita hopes to learn more about the crime scene itself. This provocative play is a heartbreaking thriller mixed with dark humour that has been universally acclaimed. Highly regarded by many to be one of the most significant plays with hate crime as its subject matter, Vincent River will leave you captivated and have you on the edge of your seat from start to finish.
The creative team for the Trafalgar Studios transfer of Vincent River
Vincent River is directed by Robert Chevara and produced by Danielle Tarento. It features costume and set design by Nicolai Hart-Hansen and lighting design by Marty Langthorne.
In a comment on the show's relevance to our time, Director Robert Chevara described Vincent River as a 'modern classic' that is 'even more prophetic now than when it was first produced,' going on to add that hate crimes in the UK against the LGBT community have surged by over 78% in recent years, with one in five LGBT people experiencing a hate crime in the last 12 months and a shocking four out of five younger LGBT people not reporting the hate crime they've experienced as they are afraid of going to the police.
Producer Danielle Tarento expressed her delight in returning to Philip Ridley's work for the West End transfer of Vincent River.
When is Vincent River playing in the West End?
Vincent River opens for previews at London's West End Trafalgar Studios on 16 May 2019 and is booking until 22 June 2019. Press night is scheduled for Tuesday, 21 May 2019.
Tickets to Vincent River on sale now from
£24!
You don't want to miss this multi-award nominated production, which is set to transfer to the West End's Trafalgar Studios 2 this summer! The venue is small and Vincent River tickets are in high demand, which means you don't want to hesitate in booking your seats! Hurry and book your Vincent River West End tickets now while stocks last!
Purchase your Trafalgar Studios Vincent River tickets from £24 and up.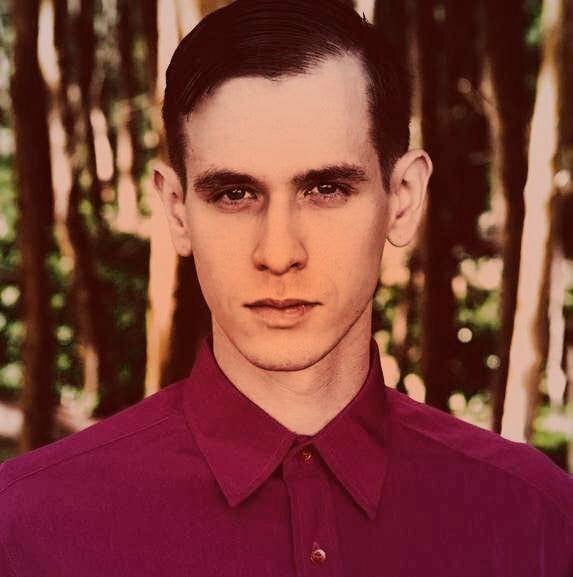 Ephram is a jack of all trades and enjoys attending theatre, classical music concerts and the opera.