#WestEndWishList: 5 Animated Disney Films that Should Be Made Into Musicals
Updated on 10 December 2018
We've seen the Broadway treatment for many animated films from the Disney Renaissance period (1989-1999), including The Lion King, The Little Mermaid, Aladdin, Tarzan and Beauty and the Beast. But for the Disney fans in us, there is still much left to be desired. Check out our ideas for the next animated Disney films that should be made into a stage musical.
---
Hercules
Released in 1997, Hercules took ancient Greek mythology and slightly altered it to create a more compelling and original story. In the end, this approach really paid off and the animated film was a smash hit worldwide. It was backed by a multi-genre soundtrack of songs featuring pop, gospel, soul, R&B, and musical theatre. You can almost picture the Muses performing renditions of the film's catchiest tunes, including The Gospel Truth and Zero to Hero. Perhaps the stand-out song, however, would be I Won't Say I'm in Love, performed by Megara (Meg for short) and the doo-wop Muses who transform into caryatids and statues throughout. Imagine what fantastic special effects could be pulled off for the many mythical creatures, including the three-headed dog Cerberus, Medusa, the many-headed serpent known as the Hydra, and Nessus the centaur. Out of all the films on this list, perhaps Hercules has the biggest potential to take Broadway and the West End by storm! It's potential for visually aesthetic sets (imagine all those Doric Order columns, statues, temples and caryatids from Classical architecture on the West End stage) and spectacular, Broadway-style musical numbers simply can't be beat! 'At least out loud, we won't say we're in love!'
---
Mulan
This fantastic animated film based on ancient tale and featuring the many facets of Chinese culture was released in 1998 and is one of the last from Disney's famed Renaissance era. It features such fantastic songs as Honor to Us All, Reflection, A Girl Worth Fighting For, and I'll Make a Man Out of You. Stephen Schwartz reportedly wrote three songs for the film entitled China Doll, Destiny, and Written in Stone that did not make the final cut. Perhaps they could be reinstated for the musical? The show's lavish sets, including the Forbidden Palace and the soldier campsite, could potentially rival those of Aladdin. And the beautiful ballad Reflection, which is famous for starting popstar Christina Aguilera's career before her single Genie in a Bottle, would be an absolute knockout in the theatre. And just imagine how hilarious it would be to see the male characters Tao, Ling and Chien Po crossdressing as the emperor's concubines! Count us in!
---
Pocahontas (1995) and Pocahontas II: Journey to a New World (1998)
While it would be unusual to combine both a film AND its sequel into one production (though many productions have included various songs from their films' sequels, i.e. The Lion King), we feel like Pocahontas would work perfectly as a duo-production. The first act could end at the first film's climax in which John Smith is shot by Ratcliffe and sent back home to England. The second act could easily pick up right afterwards and see Pocahontas taken to London. Both films contain songs that are already Broadway-ready: Just Around the Riverbend, Colors of the Wind, and Savages from the first film and Where Do I Go From Here, What a Day in London, Wait Till He Sees You, and Things Are Not What They Appear from the sequel. Just Around the Riverbend would require an innovative set design to create the illusion of Pocahontas canoeing down a river, but if done as masterfully as A Whole New World in Aladdin was, it has the potential to be an absolute visual feast. What a Day in London could also be a smash hit with its ensemble performance that would rival the opening song Belle in Beauty and the Beast. Just wait till we see this!
---
The Princess and the Frog
While not from Disney's Renaissance era, The Princess and the Frog (2009) certainly acts like one, and its main character, Tiana, is one of the last princesses to be rendered with 2D animation. Set in New Orleans, the music rightfully takes inspiration from Soul, Jazz R&B. The number, Almost There, plays during a brilliantly executed, Art Deco montage sequence in which Tiana opens her dream restaurant. The set designs could get quite complicated and complex, especially in the bayou scenes where Tiana meets Louis the alligator, Ray the firefly and hoodoo priestess Mama Odie. But with Cajun culture, voodoo, and Mardi Gras, the Princess and the Frog would offer something incredibly different for West End audiences. There's also no shortage of songs with this one: Never Knew I Needed, Down in New Orleans, Almost There, Friends on the Other Side, When We're Human, Gonna Take You There, Ma Belle Evangeline, and Dig a Little Deeper. Perhaps if we kiss a frog it will magically turn into a much-needed Broadway show.
---
Sleeping Beauty
Released in 1959, Sleeping Beauty was rendered in beautiful, crisp colors and featured a storyline akin to a stage play. However, out of all the films on this list, it may be the most difficult to adapt into a stage musical due to the film's lack of songs. Hail to the Princess of Aurora would serve as a great opening sequence for the musical and Once Upon a Dream would certainly be an enchanting scene to behold, but not much other songs exist in the film. There's the short number Skumps, if it can even be called a number, in which King Stefan and King Hubert sing to each other while making toasts and getting heavily drunk. This could possibly be expanded along with the short song, The Gifts of Beauty and Song. There is also some potential to make a full-fledged number out of the famous fight between Flora and Merryweather, in which Flora wants Aurora's birthday dress to be pink while Merryweather wants it to be blue. Imagine the potential for a cutesy song with special effects that sees the dress change colour at the flick of their wands. And let's not forget about the antagonist of this classic, the malicious Maleficent. Her costume design and theatrically villainous personality would make the perfect character for a stage production!
---
Which Disney animated film from this list do you want to see made into a stage musical?
---
The Lion King and Aladdin are currently the only Disney stage musicals playing in the West End.
Purchase your tickets to Aladdin here.
Purchase your tickets to The Lion King here.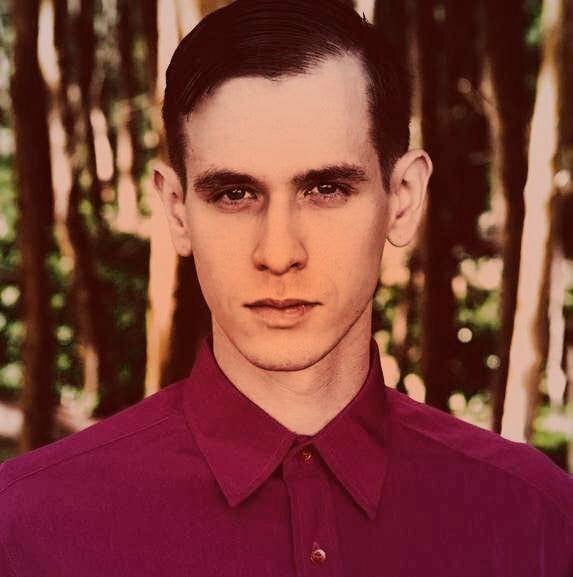 Ephram is a jack of all trades and enjoys attending theatre, classical music concerts and the opera.