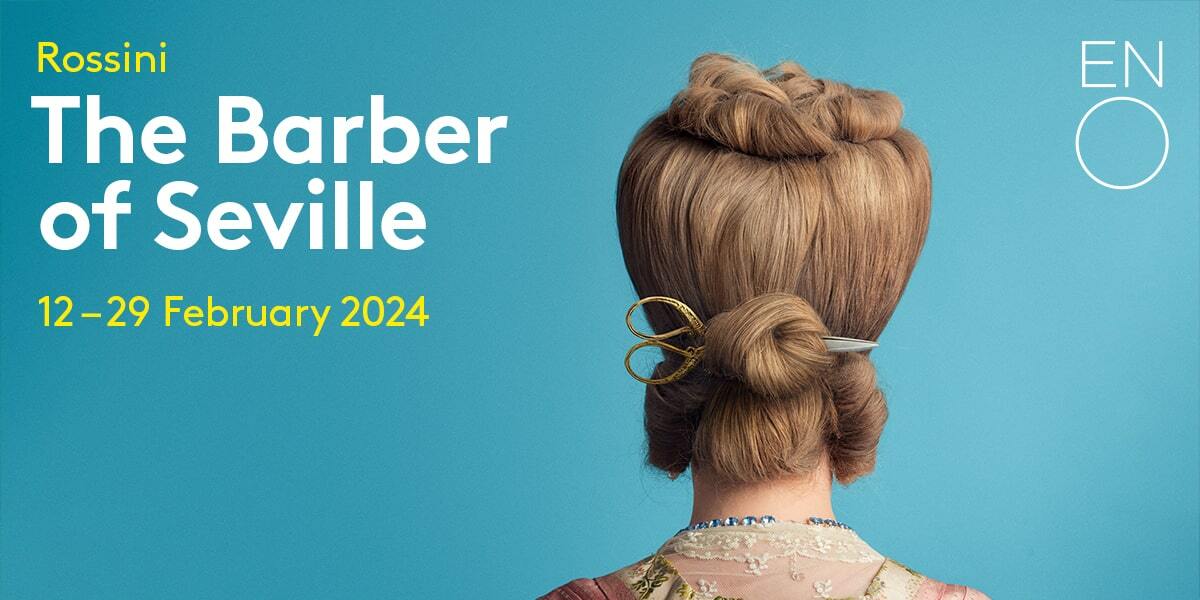 Jonathan Miller's classic production of The Barber of Seville is a feast of frivolous fun.
Top Rated ShowReviewers highly rate this show
Tickets for The Barber of Seville are available now!
Jonathan Miller's classic comedy opera The Barber of Seville has long been the jewel in the West End Opera season! This tale of intrigue and romance follows the protagonist Figaro as he employs his cunning tactics to aid a man in love in outsmarting a wicked guardian.
Bribery, deception and disguise, this show has it all! Book your tickets now for an extraordinary evening of delight and merriment! 
About The Barber of Seville
Count Almaviva's love for the enchanting Rosina knows no bounds. In an act of devotion, he disguises himself as a humble student, yearning to win her heart with his personality, rather than his riches.
What follows is the ever-resourceful Figaro lending his skills to aid Count Almaviva in liberating Rosina from the clutches of her guardian, Dr. Bartolo. Relish in Figaro's playful mischief, as he becomes the indispensable force propelling Rosina toward her one true love…but is this a love story that is truly destined to be written?
The Barber of Seville cast and creatives 
In this phenomenal revival, acclaimed American conductor Roderick Cox graces the stage for his debut with ENO. Charismatic audience favourite Charles Rice takes on the role of Figaro, while the incomparable Simon Bailey, renowned for his versatility as a bass-baritone, breathes life into the character of Dr. Bartolo. 
Completing this stellar ensemble is the remarkable ENO Harewood Artist Innocent Masuku, who portrays Count Almaviva with his captivating presence, and the talented Irish soprano Anna Devin, making her ENO debut as the enchanting Rosina. 
The Barber of Seville tickets are available now!
Rossini's comic masterpiece brims with captivating melodies and seamlessly blends the worlds of traditional physical comedy and Whitehall farce, this timeless gem is one of opera's most hilarious creations, book your tickets now!
Age restriction
To be confirmed.
Running time
3 hours 5 minutes
Performance dates
12 - 29 February 2024
Access
BSL signed performance 22 February 2024, 19:00
Customer
Reviews
21 reviews
4.8