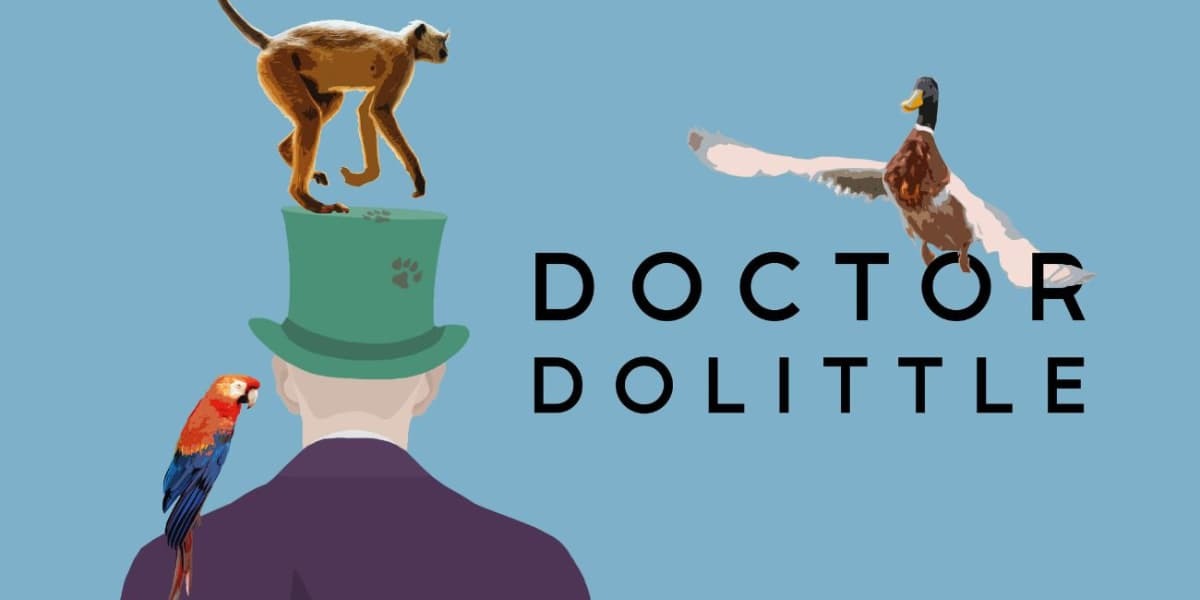 St Pauls Church, Covent Garden, London
Enter the enchanting world of Dr Dolittle, with Tethered Wits at The Actors' Church
Tickets for Doctor Dolittle are available now!
The Actors' Church are proud to present Doctor Dolittle by Tethered Wits, as part of their Theatre In The Garden Summer Season 2023. Playing for a strictly limited run, don't miss your chance to see this family-friendly show, it's going to be wild! Book your tickets now.
What is Doctor Dolittle about?
Written by Hugh Lofting over 100 years ago, the enchanting world of Doctor Dolittle has continued to bewitch generations with its magical tale of talking animals and unlikely friendships. Doctor Dolittle likes animals. In fact, he likes them so much he fills his house with every kind of creature imaginable, from pigs to parakeets and everything in between!
Then one fateful day, after years of trying, the Doctor figures out how to speak their language! (Even more impressive when you consider this was decades before Duolingo.) Dolittle uses his newfound powers to give a voice to the creatures, who have too long been overlooked and silenced.
Using stunning puppetry, this fun, family-friendly adaptation brings these fantastical critters to life. Championing Doctor Dolittle's love and respect for animals, this new production brings the classic story to a whole new generation.
About Tethered Wits
Established in 2019, Tethered Wits are founded by two Durham University graduates. They specialise in creating vibrant takes on classic materials to excite and challenge young theatergoers.   
Tickets for Doctor Dolittle are available now!
Unlike Chee-Chee the Monkey, this show isn't hanging around! Performing at The Actors Church for a strictly limited run, Doctor Dolittle is the purrfect show for the little animal lovers in your life. Book your tickets today!
Age restriction
This production is recommended for ages 3+
Performance dates
18 - 24 August 2023