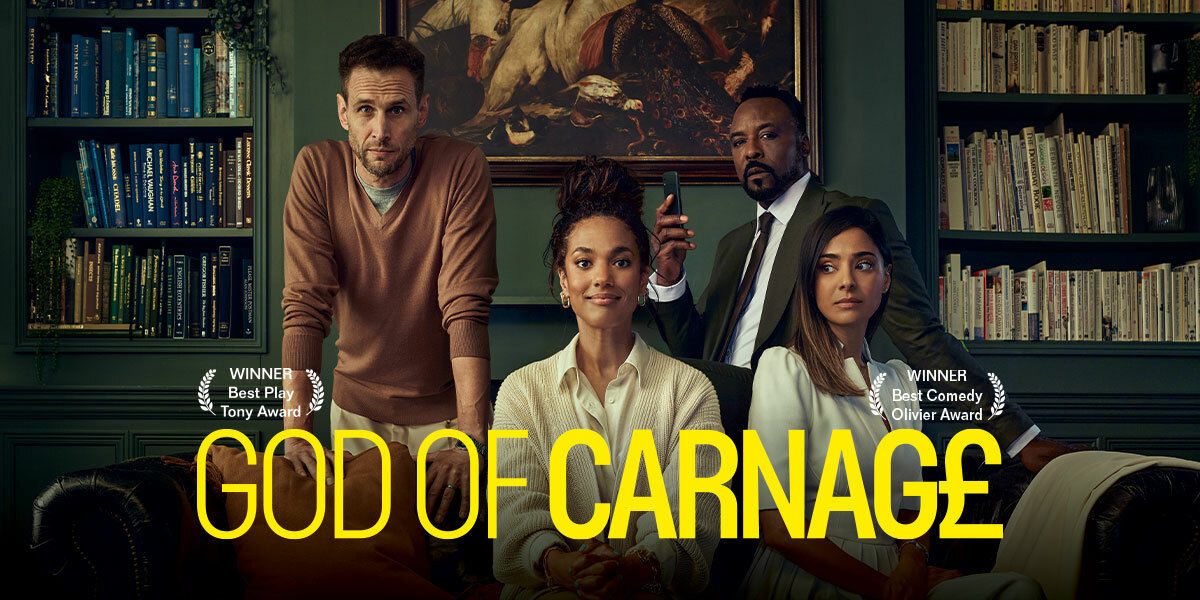 Lyric Hammersmith, London
One playground altercation is about to send a civil conversation into chaos!
Tickets for God of Carnage are available now!
One playground altercation is about to send a civil conversation into chaos! Yasmina Reza's darkly comic play tears away the polite mask of society, and the result is a hilarious and honest look into the often not-so-orderly conduct of adults.
God of Carnage was the 2009 Olivier Award winner for Best Comedy and winner of three 2009 Tony Awards, and will be playing at The Lyric Hammersmith Theatre the Autumn, get your tickets now!
About God of Carnage 
Kids will be kids, but let's be honest, adults can be much worse.
11-year-olds Ferdinand and Bruno are enjoying a blissful play in the park, until Ferdinand knocks Bruno's two front teeth out, yikes! To resolve this issue, their parents decide to meet to discuss their children's behaviour and impose rational consequences…but what was supposed to be a calm and composed conversation rapidly turns into explosive tantrums, tears, finger pointing and name-calling. Suddenly, these wise-old adults are behaving even worse than the children!
The creatives of God of Carnage 
French novelist and playwright Yasmina Reza (Passage of Winter, The Unexpected Man) is well-known for her brief plays that satirise contemporary middle-class issues. This side-splitting masterpiece is adapted by Academy Award winner Christopher Hampton and is directed by Lyric Associate Director Nicholai La Barrie.
God of Carnage tickets are available now!
At the end of the day, we're all kids inside, and we stomp our feet from time to time! Armed with razor-sharp sarcastic wit, Reza goes beneath the surface of civility with heart-pounding honesty. God of Carnage is a must-see roller-coaster that you won't want to end. Book your tickets now!
Age restriction
This production is suitable for ages 14+
Running time
90 minutes (1 hour 30) – No Interval.
Performance dates
2 September 2023 30 September 2023
Content
This production will contain strong language, simulated vomit and one instance of racist language.
Access
Open captioned performance: 15 September 7:30pm. Chilled Performance: 20 September 2:30pm. BSL Performance: 21 September 7:30pm. Audio described performance: 26 September 7:30pm.