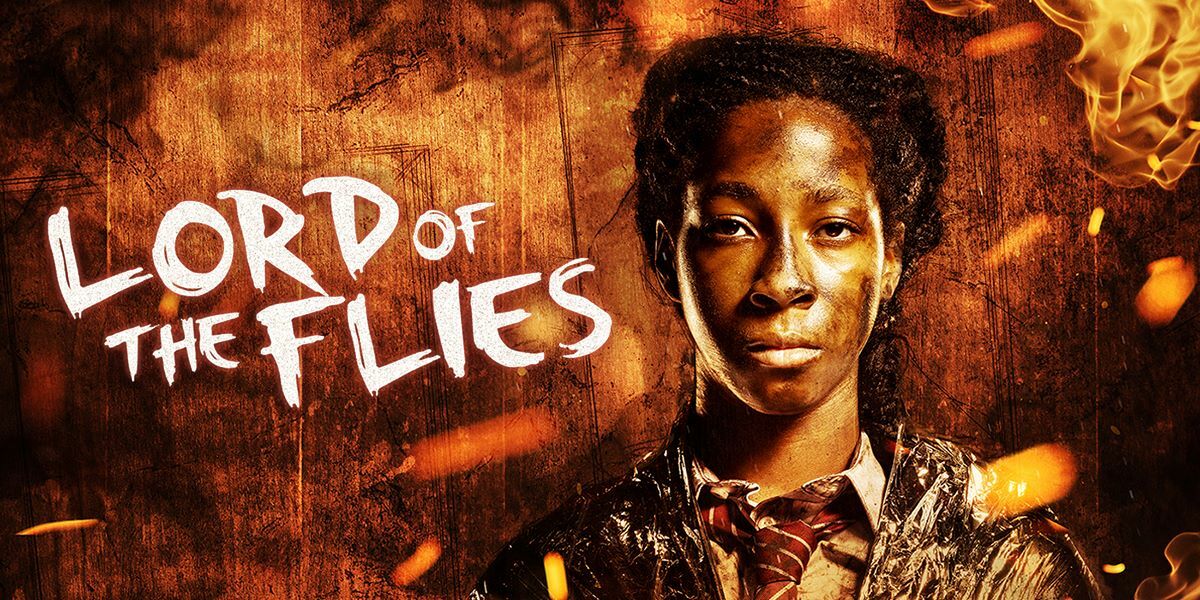 Rose Theatre Kingston, Kingston
In this world devoid of rules, a group of children succumb to their animalistic instincts
Tickets for Lord of the Flies are available now! 
A group of young boys fight for survival on a deserted island, but true terror arises when they succumb to the dangers of mob mentality and the corrupting influence of power. Experience the sinister tale of Lord of the Flies, the latest stage adaptation of William Golding's classic novel. Book your tickets for Lord of the Flies are the Rose Theatre today! 
About Lord of the Flies 
A group of young British schoolchildren are seemingly blessed by fate after surviving a catastrophic plane crash. Nevertheless, their struggles are far from over. They attempt to build a new society in the aftermath of the disaster, free from the restrictions of civilisation. But as time passes, their desire for power and control intensifies, leading them down a path towards savagery and disorder. Soon, all sense of morality and ethics is abandoned, as the boys succumb to their innermost primal instincts. In this world devoid of rules and adult influence, their actions increasingly become more violent and destructive, ultimately resulting in a bloodshed descent into chaos.
The creatives of Lord of the Flies 
Lord of the Flies is adapted from the classic novel by William Golding who has received several literary honours, including the famous Booker Prize in 1980, the James Tait Black Memorial Prize in 1979, and the Nobel Prize in Literature in 1983. His works are now translated into more than 35 languages. In addition to his 12 novels, Golding has also produced plays, many articles and reviews, short stories and poetry.
Directed by Amy Leach (Macbeth, Oliver Twist, Hamlet, Romeo & Juliet), this must-see production will be a modern staging of William Golding's menacing 20th Century classic.
Lord of the Flies tickets are available now!
Experience the raw and unbridled turmoil of human nature with a fresh and contemporary twist, this adaptation stays true to Golding's warnings, painting a vivid picture of the darker side of humanity. Don't miss this intense and thought-provoking production. Book your tickets for Lord of the Flies today!
Age restriction
This production is suitable for ages 12+.
Running time
2 hours and 30minutes, including an interval.
Performance dates
18 - 22 April 2023
Access
Audio described performances: Creatively integrated audio description is available at every performance.