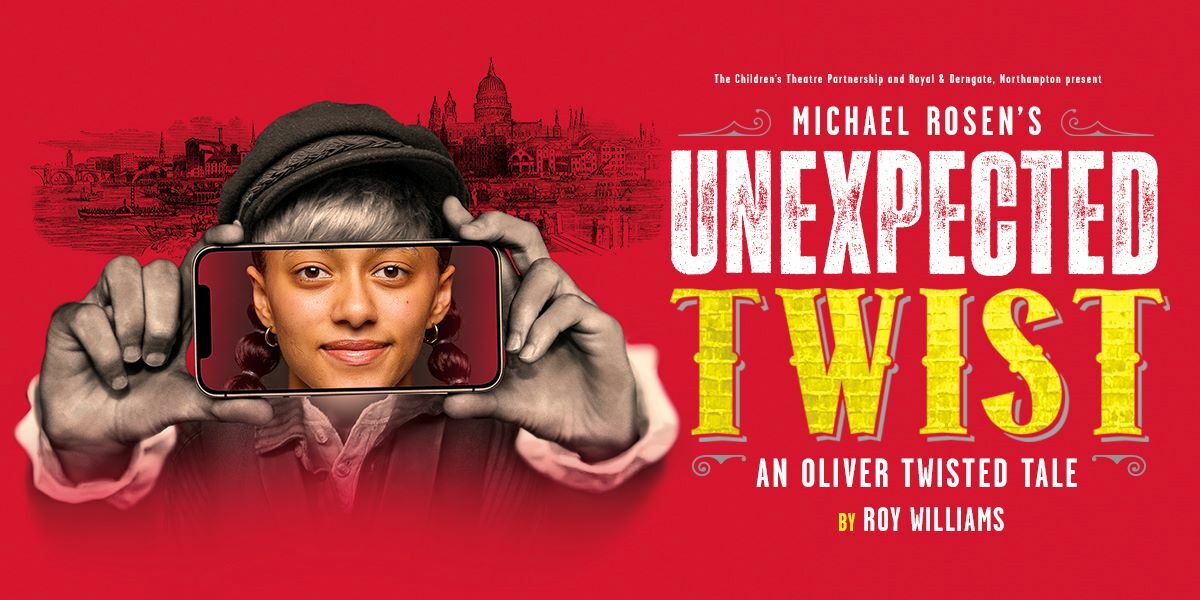 Rose Theatre Kingston, Kingston
The great minds of Charles Dickens and Michael Rosen come together in Unexpected Twist!
Tickets for Unexpected Twist are available now!
Charles Dickens's timeless classic Oliver Twist has been given a modern-day makeover by an icon of children's literature Michael Rosen! This production blends together the two masterminds of Rosen and Dickens (rather unexpectedly), you'll definitely consider yourself at home with tickets for Unexpected Twist at London's Rose Theatre! Book your tickets today!
About Unexpected Twist 
In this story, Dickens' classic Oliver Twist is on the school syllabus and much like Oliver himself, Shona, the new kid at school, feels like an outsider. As she struggles to settle into her place and avoid trouble, the last thing Shona needs is a stranger handing her a new phone…one that begins to raise suspicions that there is something particularly odd about the new boys that she has met. 
The cast and creatives of Unexpected Twist
This Oliver twisted tale is written by Michael Rosen, a poet and author of 140 children's books. From June 2007 to June 2009, he held the position of Children's Laureate. His most famous works include Carrying the Elephant: A Memoir of Love and Loss, Uncle Billy Being Silly and many more. He has also worked as a political journalist and a TV host. _Unexpected Twis_t is directed by Olivier Award nominee James Dacre and is adapted for the stage by 
BAFTA award-winning playwright Roy Williams. It contains original music by R&B star Yaya Bey and BAC Beatbox Academy's Conrad Murray.
Unexpected Twist is brought to life by The Children's Theatre Partnership, who have handled shows such as Animal Farm, Holes and The Jungle Book.
Casting for Unexpected Twist is yet to be announced.
Unexpected Twist tickets are available now!
What will happen in this tale of Dickens' meets Rosen? Book your tickets today to find out!
Age restriction
This production is suitable for ages 8+.
Running time
To be confirmed.
Performance dates
15-19 March 2023