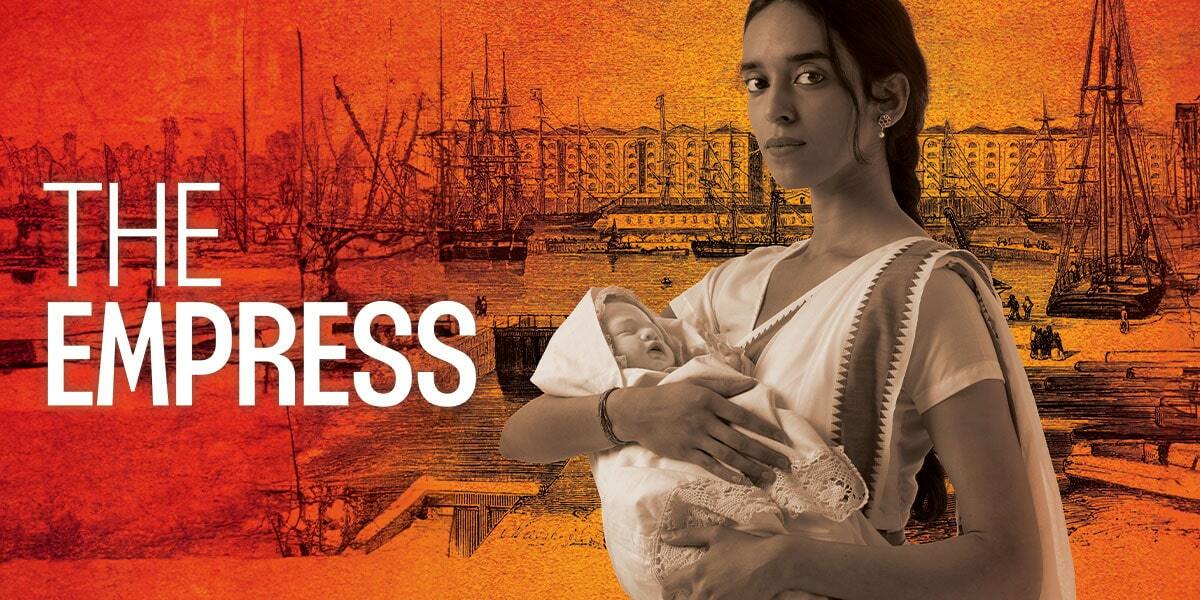 Lyric Hammersmith, London
From Tilbury docks to Queen Victoria's Palace, The Empress explores British Asian history.
Tickets for The Empress at Lyric Hammersmith are available now!
Tanika Gupta's remarkable and heartfelt story The Empress, from The Royal Shakespeare Company, is set to shake the stage at the Lyric Hammersmith Theatre. This epic tale offers an introspective look into how socially diverse the Asian presence was in nineteenth-century Britain and how the affected people at that time, take a step back in time and book your tickets for The Empress at Lyric Hammersmith today! 
About The Empress 
The year is 1887, and Queen Victoria is celebrating her Golden Jubilee.
This story spans over 13 years and takes place during the Golden Era of the Empire. It integrates the perspectives of the first Indian politician to be elected as a Member of Parliament with those of the Indian ayahs and lascars who worked on the ships carrying trade goods. 
After a long voyage from India, sixteen-year-old Rani Das, an ayah (nursemaid) to an English family, arrives at Tilbury Docks to begin a new life in Britain. It is there that Rani makes friends with a lascar (a sailor), an Indian politician, and a royal servant who will serve the Queen upon boarding the boat. Filled with hopes and dreams of what may lie ahead, they each embark on their own extraordinary journey.
Will their hopes be realised, or will this life in their new nation require them to travel a different path?
The creatives of The Empress 
This new production of The Empress is being transferred directly from the Swan Theatre in Stratford-upon-Avon and is directed by Pooja Ghai. The show is written by Tanika Gupta, with Design by Rosa Maggiora.
The cast includes Raj Bajaj as Abdul Karim, Miriam Grace Edwards as Charlotte / Georgina, Francesca Faridany as Lady Sarah, Alexandra Gilbreath as Queen Victoria, Aaron Gill as Hari, Anyebe Godwin as Serang / Lascar, Oliver Hembrough as Sir John Oakham / William / Painter and many more!
The Empress tickets are available now!
From the rough gangways of Tilbury docks to the splendour of Queen Victoria's Palace, The Empress demands your attention and reveals the deep-rooted culture of British Asian history. Book your tickets now!
Age restriction
This production is suitable for ages 11+
Running time
2 hours, 45 minutes (including interval)
Performance dates
5 October 2023 - 28 October 2023
Content
This production contains explicit language, depictions and description of violence and sexual advances.
Access
Audio Described performance 17 October 2023, 19:30. Captioned performance 20 October 2023, 19:30. Integrated BSL signed performance 27 October 2023, 19:30. BSL performance 28 October 2023, 14:30.