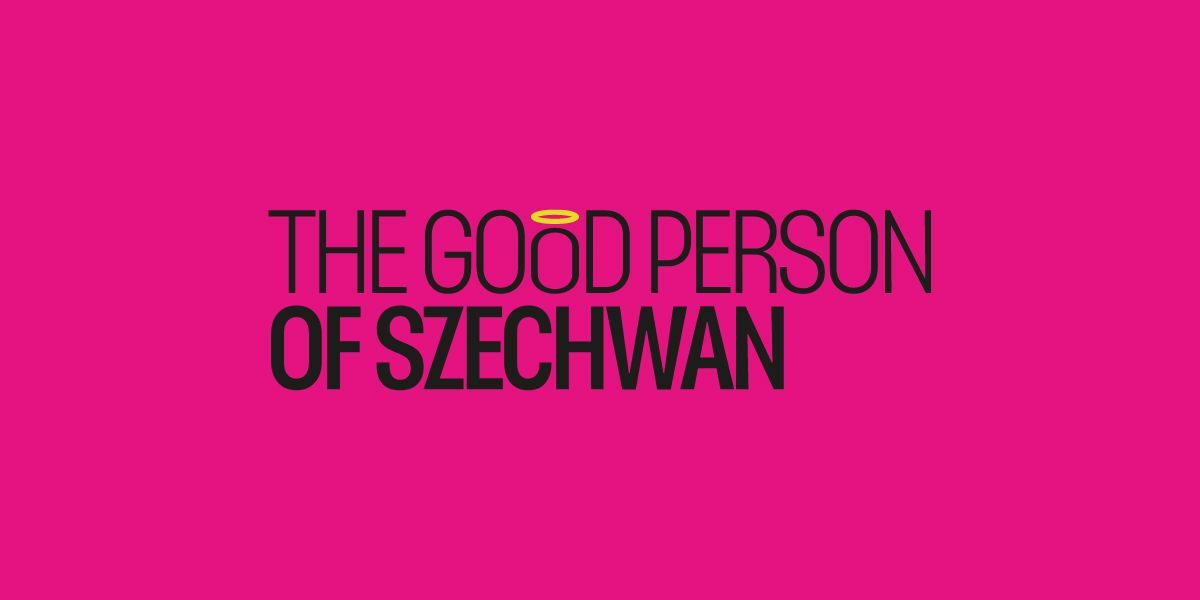 Lyric Hammersmith, London
What is the cost of being good? This and more are explored in Bertolt Brecht's classic.
Tickets for The Good Person of Szechwan are now available!
After celebrating its 80th anniversary, Bertolt Brecht's The Good Person of Szechwan, one of his most difficult and introspective works, has been given a compelling and modern adaption by Nina Segal, with a deep analysis of the greed and corruption within society. A fierce critique of capitalism, The Good Person of Szechuan is one woman's struggle to be good in the face of financial and personal hardship. Book your tickets to witness this influential classic at the Lyric Hammersmith Theatre today! 
About The Good Person of Szechwan 
A trio of gods arrive on earth to see if there are any good people left in existence, if not, they seek to rewrite their commandments and re-make the world. Meanwhile, in a chaotic modern metropolis, it's every man for themselves, and Shen Te is doing all that she can to survive. 
When Shen Te is visited by the gods she is rewarded with a life-changing sum of money and craving stability, opens a tobacco shop…but the struggle is far from over. Forced to question the price of her own survival, Shen Te resorts to scheming and deception in order to get by in this gruelling capitalist nightmare.
What is the true cost of being good?
The cast and creatives of The Good Person of Szechwan 
The cast of The Good Person of Szechwan includes Ami Tredrea as Shen Te/Shui Ta, Leo Wan as Wang, Suni La as Mrs Shin, Nick Blakeley as Third God, Melody Brown as Mrs Mi Tzu/Old Woman, Aidan Cheng as Yang Sun, Jon Chew as Lin To/ Shu Fu, Callum Coates as First God, Tim Samuels as Second God, Nick Blakeley as Third God and many more! 
The Good Person of Szechwan is adapted by Nina Segal (In The Night Time) and is directed by Anthony Lau (ROCK, Anna Karenina), with design by Georgia Lowe, lighting design by Jessica Hung Han Yun and composition by DJ Walde.
The Good Person of Szechwan tickets are available now! 
Carefully picked as one of the best theatre shows of 2023 by publications such as The Guardian, Daily Telegraph and The Times, this thrilling production is a biting critique of capitalism and the ways in which wealth and power affect a society's morality. Book your tickets today!
Age restriction
This production is recommended for ages 14+.
Running time
2 hours including an interval
Performance dates
15 April - 13 May 2023
Access
There will be an Audio Described performand on Tuesday 02 May at 7:30pm, an Open Captioned performance on Thursday 04 May at 7:30pm and a BSL performance on Tuesday 09 May at 7:30pm.