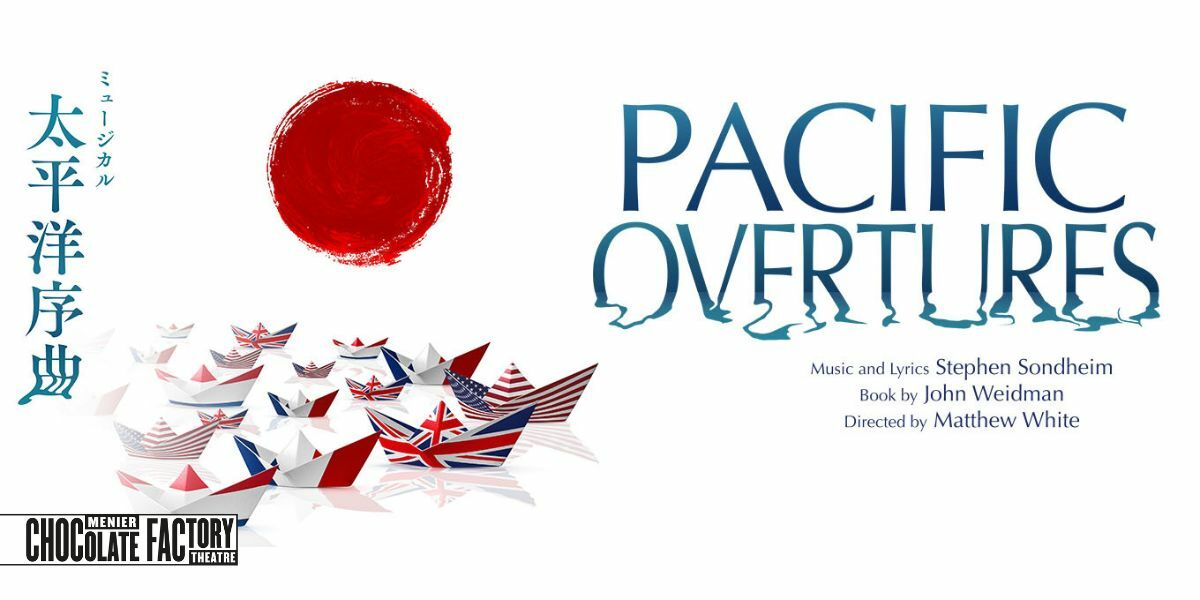 Menier Chocolate Factory, London
One of Stephen Sondheim's most ambitious works comes to The Menier Chocolate Factory
Tickets for Pacific Overtures at The Menier Chocolate Factory London 
One of Stephen Sondheim's most ambitious works is set to be staged at the Menier Chocolate Factory in London! Set in 19th-century Japan, Pacific Overtures centres around the clash of cultures triggered by the United States' 1853 expedition aimed at establishing Western relations with Japan. 
Pacific Overtures has enjoyed significant acclaim in Tokyo and Osaka, where it has been a massive hit. The ninth musical from Sondheim is considered by many to be his most unusual yet essential. Book your tickets now! 
What Pacific Overtures in London about? 
Nippon. The Floating Kingdom.
The tale of the Western arrival in Japan in 1853, a nation previously isolated, is depicted through a Western lens but enacted in an Eastern manner. Prior to this event, Japan had maintained centuries of peaceful isolation, untouched by external influences. Nonetheless, with the arrival of Commodore Perry and the Americans, a civilization characterized by its timeless traditions and uninterrupted tranquility starts to unravel due to the introduction of new concepts and influences.
Who are the creatives behind Pacific Overtures? 
Pacific Overtures is Directed by Matthew White, with Set Design by Paul Farnsworth, Costume Design by Ayako Maeda, Sound Design by Gregory Clarke, Choreography by Ashley Nottingham, Musical Supervision by Catherine Jayes and Orchestrations by Jonathan Tunick.
Pacific Overtures tickets are available now!
Pacific Overtures completes Menier's trilogy of Weidman/Sondheim musicals following their productions of Assassins and Road Show. The score is filled with some of Sondheim's most rich music, including 'Someone in a Tree', 'Pretty Lady' and 'A Bowler Hat'. Don't miss out, book your tickets for Pacific Overtures in London now!
Age restriction
To be confrimed
Running time
To be confirmed
Performance dates
25 Nov 2023 - 24 Feb 2024