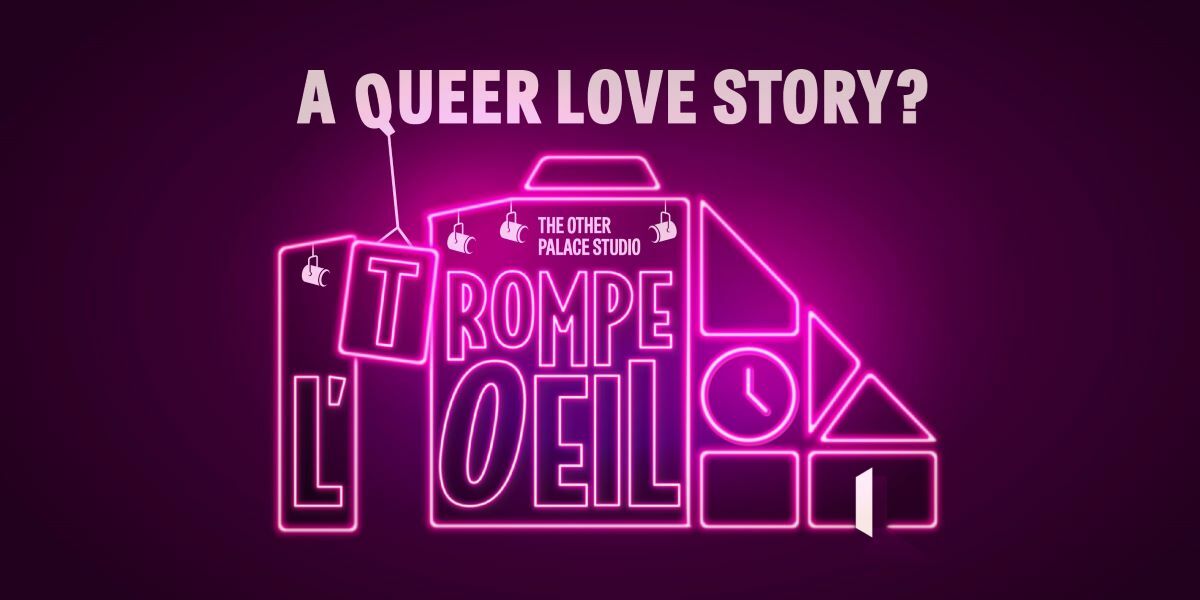 Other Palace Studio, London
T L'O combines trompe l'oeil illusionary art with cabaret, queer theatre, and circus.
Trompe L'Oeil tickets are available now!
An updated version of the jaw-dropping acrobatic spectacle Trompe L'Oeil (T L' O) is making a triumphant return to London's The Other Palace Studio this autumn! Book your tickets as soon as possible as this phenomenal, intricate and hilarious production is sure to be a sell-out!
What is Trompe L'Oeil?
T L'O combines trompe l'oeil illusionary art with cabaret, queer theatre, and circus all while expertly pushing lyrical structure in seemingly impossible ways. Songs that double as anagrams, acrostics, or lipograms boast an exceptional level of linguistic dexterity. In order to challenge even the most discerning audience, the musical also draws inspiration from a variety of musical genres that are rich in illusion and allusion. 
Where has Trompe L'Oeil been?
The show enjoyed a successful Off-Broadway 2021 run, followed by a smash-hit London fringe run in 2022 which was lauded by critics. Following this, Trompe L'Oeil delivered a spring presentation at none other than Paris' renowned Fluctuar Gallery on the Seine, the presentation featured renditions from artists all across the world of the uniquely structured "Trmple L'oeil" lyrics.
Tickets for Trompe L'Oeil are available now!
T L'O presents a decidedly unique fusion of art, culture, and politics that, as one critic noted, "deserves to be booked out every night," with the inevitable cameos of a very camp and confused Trump providing comic counterpoise, this is one show you don't want to miss! Book your tickets now!
Age restriction
This production is suitable for ages 12+
Running time
2 hours 20 minutes (including an interval)
Performance dates
28 September - 15 October 2023
Special Offer
Trompe L'Oeil Ticket Offer Details
SAVE ON TICKET PRICES Valid for all performances 28 September - 15 October 2023. Book by 9AM 19 September 2023.