200-year Old Vic Theatre announces Part 2 of its 2018-2019 Season
Updated on 20 February 2019
Pictured: Part 2's lineup for the 2018-2019 season
Matthew Warchus's Season 4: Part 2 at The Old Vic is set to feature The American Clock (4 February – 30 March 2019), All My Sons (15 April – 8 June 2019), and A Very Expensive Poison (Dates TBD).
---
The American Clock is written by Arthur Miller and will be directed by Rachel Chavkin. The play takes place after the New York stock market crash of 1929, which caused the devastating Great Depression and forced many families into poverty. Follow the Baum family as they attempt to navigate the aftermath of one of the worst financial crises in history in a society dictated by the colour of your skin and how much money you have. The American Clock tick-tocks against a beautiful soundtrack that blends both 1920's swing and jazz with an intense, contemporary sound. Don't miss this thought-provoking play about a nation's unwavering faith in capitalism when it premieres in spring 2019.
---
All My Sons is another piece by Arthur Miller that is to be directed by Arthur Miller. Its spectacular, all-star cast will feature multi-award-winning American film actress Sally Field, who is best known for starring as Miranda Hillard in Mrs. Doubtfire, Mrs. Gump in Forrest Gump, and Carrie in Smokey and the Bandit, alongside famed American actor Bill Pullman (Spaceballs, A League of Their Own, Sleepless in Seattle), Doctor Who star Jenna Coleman and North Irish actor Colin Morgan (Translations, Gloria, Mojo). The cast in this "blistering drama" will be directed by Jeremy Herrin and the show is co-produced by Headlong.
All My Sons follows a family in pursuit of the American dream complete with white-picket fences following the aftermath of the Second World War. They have managed to build home and create a thriving family business. But nothing good lasts forever and their happy lives are cast underneath the shadows of their late eldest son, who fell victim to the brutality of the war. When a figure from their past comes back to visit, they are forced to come to terms with the truth.
---
Lucy Prebble's highly anticipated new piece, A Very Expensive Poison, tells the true story of the 2006 assassination of Alexander Litvinenko. The Russian spy was granted political asylum in London after fleeing from prosecution in his motherland in the early 2000s. But in 2006, during a seemingly innocent meeting, Litvinenko's tea was allegedly poisoned with polonium-210 by prime suspect Andrey Lugovoy, for whom the Russian government has denied extradition to the UK.
At a time when the doomsday clock is closer to midnight than it ever has been before and with a new Cold War lurking on the horizon, A Very Expensive Poison sends us through a dark world of internation espionage from the townhouses in Fitzrovia to the brothels of Soho.
British playwright Lucy Prebble is no stranger to writing plays based on real life controversies and A Very Expensive Poison is right up her street. She wrote the 2009 critically acclaimed play, ENRON, which is based on the real-life financial scandal and collapse of an American energy company. The piece ran at the Noel Coward Theatre in 2009 and garnered multiple awards and nominations. Following the success of the show, it is no surprise that she chose another true story to write about. The Litvinenko play is being adapted by Prebble from the Luke Harding book of the same name. Prebble is also known for writing The Sugar Syndrome (2003), which ran at the Jerwood Theatre Upstairs at the Royal Court. The highly anticipated stage adaptation of A Very Expensive Poison will have its world premiere at The Old Vic in January. Official dates will be announced in due course.
---
Season 4: Part 1 Recap with New Show Added
The previously announced Part 1 lineup includes Kate Prince's Sylvia (5 September – 22 September 2018, now sold-out), Annie-B Parson's 17c (26 September – 29 September 2018) from Big Dance Theater, Emma Rice's Wise Children (12 October – 10 November 2018) and A Christmas Carol (27 November 2018 – 19 January 2019) starring Stephen Tompkinson and directed by Matthew Warchus himself.
Warchus recently announced that due to unforseen obstacles and difficulties, Sylvia is in the works for a return to the West End stage.
---
A special, one-night performance entitled One Voice: Remembrance has been added to Season 4: Part 1 and will feature five specially commissioned monologues curated by Arinzé Kene (Girl from the North Country, Misty) and directed by Old Vic Associate Director Annabel Bolton (The Divide). Writers whose monologues will be featured in the performance include Ben Bailey Smith (Doc Brown), Monica Dolan, Rachel De-Lahay and Arinzé Kene himself. Remembrance marks the latest series of One Voice events that celebrate the rawest of theatrical forms – a monologue with one voice on one stage for one night that features minimalist set and costume design and a reliance on nothing but the spoken word.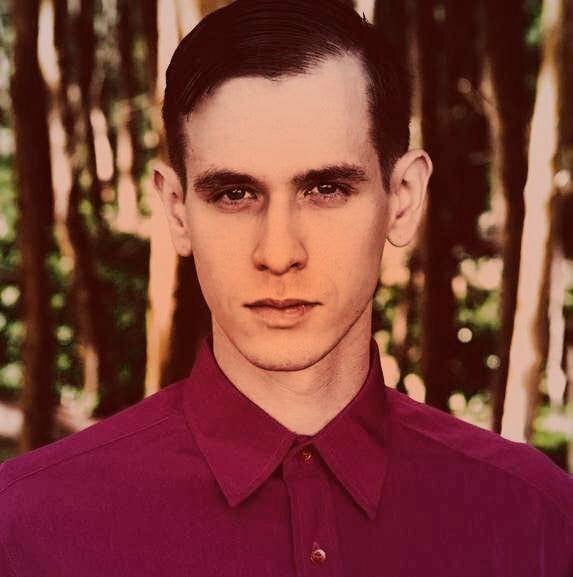 Ephram is a jack of all trades and enjoys attending theatre, classical music concerts and the opera.