25 facts you probably didn't know about Matthew Broderick
Posted on 15 July 2019
Everyone claiming to be a pop culture trivia expert knows that Matthew Broderick is married to Sex and the City actress Sarah Jessica Parker, but did you know they're both left-handed?
With less than four weeks left to go before The Starry Messenger closes, we are shining the spotlight on the play's headlining star Matthew Broderick by bringing you our list for the top 25 facts you probably didn't know about Matthew Broderick.
Be sure to catch this beloved American star at Wyndham's Theatre before the show closes on 10 August and don't forget to check out our list of Matthew Broderick facts below!
Top 25 facts about Matthew Broderick
1. Matthew Broderick was born in Manhattan on 21 March 1962 to Jewish-American playwright, actress, and painter Patricia Broderick and actor and WWII veteran James Joseph Broderick III, who was a Catholic of both Irish and English descent.
2. While playing American football and soccer in school, he suffered a knee injury and decided to follow in his parents' footsteps instead and pursue acting.
3. He studied acting and drama at HB Studio, a prestigious performing arts school in Greenwich Village that boasts such famous alumni as Sigourney Weaver (Alien), Whoopi Goldberg (Sister Act) Cynthia Nixon, (Sex and the City), Liza Minnelli, Barbara Streisand, and Broderick's wife, Sarah Jessica Parker.
4. He made his feature stage debut in 1981's Torch Song Trilogy, a triple bill featuring three one-act plays by Harvey Fierstein: International Stud, Fugue in a Nursery, and Widows and Children First!.
5. At just 21 years old, Broderick won his first Tony Award Award for Best Performance by a Featured Actor in a Play for his role as Eugene Jerome in 1983's Brighton Beach Memoirs.
6. Broderick continues to hold the theatre record for the youngest actor to win a Tony Award in that category.
7. He made his film debut in 1983's Max Dugan Returns but received his breakthrough that same year with the fictional sci-fi Cold War film, WarGames, in which he plays a hacker who unknowingly accesses a military defence supercomputer that could start World War III. Broderick was nominated for a Saturn Award for Best Actor for his performance.
8. He beat Johnny Depp, Jim Carrey, John Cusack, Michael J. Fox, Tom Cruise, and Rob Lowe for the role of Ferris Bueller.
9. He was the first choice to play Alex P. Keaton on the hit sitcom, Family Ties, but he turned down the role due to the long-term commitment required and it ultimately went to Michael J. Fox.
10. His behind-the-scenes relationship with Jennifer Grey, who played his onscreen sister in Ferris Bueller's Day Off, went public in the most tragic of circumstances in the summer of 1987 when Broderick drove into the wrong lane while on holiday in Ireland and collided with a mother and daughter who did not survive.
11. The car crash happened just weeks before Dirty Dancing, Grey's breakout role, was released in cinemas, and the couple, who were engaged to be married, eventually split.
12. Broderick diversified his acting portfolio in the 90s when he crossed over into voice acting, lending his voice to play Adult Simba in Disney's The Lion King (1994) and Tack the Cobbler in The Thief and the Cobbler, originally meant to be a silent character.
13. He returned to the Broadway stage in the 1990s and won another Tony Award for Best Actor in a Musical for his role as J. Pierrepont Finch in How to Succeed in Business Without Really Trying.
14. In addition to Reese Witherspoon's breakthrough role in 1999's Cruel Intentions, Broderick also helped put the young actress on the map that same year when he starred opposite Witherspoon as a high-school teacher in Election, a role that earned him significant recognition.
15. Following the Election film, Broderick's next big stage role was that of Leopold Bloom in The Producers (2001-02), for which he became one of the highest-paid stage actors at the time earning $100,000 per week.
16. His role in The Producers earned him both a Drama Desk Award nomination for Outstanding Actor in a Musical and another Tony Award nomination for Best Actor in a Musical, losing the latter to his co-star Nathan Lane.
17. Nathan Lane was Broderick's co-star in The Lion King film, in which Lane provided the voice for Timon. After starring together in The Producers, the two reunited again to star in The Odd Couple on Broadway.
18. Broderick's other popular films include Inspector Gadget, based on the cartoon series, Addicted to Love, Project X, and the 2004 remake of The Stepford Wives, in which he starred alongside Nicole Kidman, Bette Midler, Glenn Close, Faith Hill, and Christopher Walken.
19. He considers himself to be culturally Jewish rather than Catholic.
20. He met his future wife Sarah Jessica Parker through her two brothers Timothy Britten and Pippen Parker when he was assigned to direct a play for the brothers' Naked Angels Theater Company. SJP would frequent the rehearsals and eventually, Broderick asked her out.
21. In 1997, the two were married in a synagogue in the Lower East Side in a civil ceremony where Sarah Jessica Parker wore a black wedding dress.
22. Still happily together, Broderick and SJP remain one of the longest-married Hollywood couples in history, right among the likes of Sarah Michelle Gellar and Freddie Prinze Jr.; Tom Hanks and Rita Wilson; and more.
23. Broderick received a star on the Hollywood Walk of Fame on 9 January 2006. It is located at 6801 Hollywood Boulevard in LA.
24. He starred as Mark in Broadway's The Starry Messenger and reprised his role for the London production this year.
25. The London premiere of The Starry Messenger marked Broderick's West End stage debut and his performance has received critical acclaim.
Why you should see The Starry Messenger at Wyndham's Theatre before it closes
Having opened at Wyndham's Theatre back in May just in time for the summer holidays, The Starry Messenger continues to leave audiences both starstruck by Matthew Broderick and polarised by the play itself. At a hefty two hours and fifty minutes, The Starry Messenger is to plays as Richard Wagner is to operas: it's long and not for the faint of heart! But many theatre fans are willing to overlook the show's daunting runtime thanks to the stunning performance by Broderick, whom many critics have praised for his ability to communicate self-conscious doubt, honesty, and Pinteresque silences. You don't want to miss this fantastic production before its final curtain call this August.
Get discounted London theatre tickets for The Starry Messenger and save up to 55%!
As a thank you to all our lovely customers over the last 20 years, we are offering discounted theatre tickets to The Starry Messenger at Wyndham's Theatre as part of our LTD20 celebrations. For today, £81 tickets are now £40 (save 51%), £57 tickets are now £30 (save 47%), £45 tickets are now £20 (save 55%), and £33 tickets are now £20 (save 39%).
These cheap Starry Messenger tickets are available from today for a very short time! Celebrate our 20th anniversary operating in the West End and book your cheap London theatre tickets for The Starry Messenger today whilst stocks last! Hurry!
🎟 Book The Starry Messenger discounted tickets and save up to £41!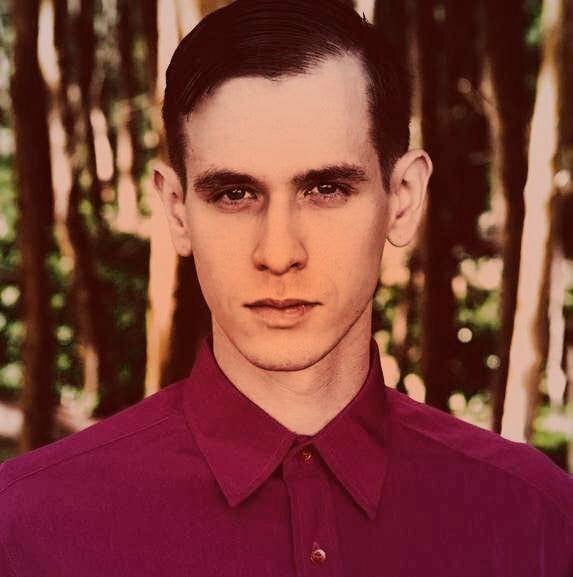 Ephram is a jack of all trades and enjoys attending theatre, classical music concerts and the opera.