A baker's dozen facts about Waitress The Musical
Updated on 22 November 2018
We can hardly wait for Waitress to transfer to London's West End next year in what is perhaps one of the most highly anticipated premieres the UK has ever seen. Though, some of the anticipation has thankfully subsided with the announcement that Waitress tickets are now on sale. With just a few months ahead of us until the show's opening at the Adelphi, we have cooked up a list of thirteen facts about Waitress. So preheat the oven and gear yourself up for this appetising West End transfer.
Pictured: Jenna (played by Jessie Mueller on Broadway) has a knack for baking pies
---
13. There ain't no lie about this pie.
Audience members will certainly want to eat before the show or risk getting 'blueberry balled'. In order to create an authentic atmosphere for Waitress, the theatre is filled with the aroma of freshly baked pies that continue to bake throughout the duration of the show. Waitress pies are high in cinnamon and nutmeg content, which helps to intensify the scent, and they are baked in a convection oven located outside the theatre's orchestra seating. Unfortunately, the pies are not for eating.
12. Real ingredients. Real baking.
The entire cast of the Broadway production were reportedly taught how to bake and roll pie dough by a local baker. In order to play the lead character of Jenna Hunterson, Broadway star Jessie Mueller is required to crack eggs on stage, sift flour and roll some dough all while trying to sing and hit all the right notes at the same time.
11. Real-life situations.
You won't find any supernatural beings or magical floating pies in Waitress. The story features a normal girl working a dead-end job at Joe's Diner who goes home every day to an abusive relationship. However, don't let strong themes like domestic violence, extra-marital affairs and poverty scare you off, as Waitress manages to tackle such serious topics with levity, grace, and tasteful comic relief that evokes all kinds of emotions.
10. Waitress stays mostly true to the 2007 film.
Waitress is not half-baked. Give or take some minor details here and there, the stage adaptation of Waitress stays mostly true to its source material while also following the perfect recipe for a Broadway smash-hit. It even features several lines verbatim or similar to the original film.
9. Waitress played at the 2007 Sundance Film Festival.
Waitress was selected to play at the 2007 Sundance Festival and later enjoyed a limited release in US cinemas. It was a box office hit and made nearly $22 million on a $1.5 million-dollar budget.
8. Waitress screenwriter Adrienne Shelly is no longer with us.
The writer of Waitress, Adrienne Shelly, was brutally murdered in 2006 by a 19-year-old construction worker who attempted to stage a fake suicide by hanging her from her shower rod. The tragic incident occurred before Shelly even found out that Waitress was selected to play at the Sundance Film Festival. Sadly, the late actress and writer never saw her film's premiere, nor did she ever get to see her film play out on stage.
7. The music is by Sara Bareilles.
Pop star Sara Bareilles is best-known for her 2007 US smash-hit single, "Love Song." The singer-songwriter has also received an astonishing six Grammy Award nominations and has appeared on the Billboard Charts on more than one occasion.
6. Sara Bareilles was exposed to theatre at a young age.
Sara Bareilles was reportedly involved with many local theatre productions when she was young, including The Mystery of Edwin Drood and Little Shop of Horrors. The artist has admitted that this exposure to theatre inspired her to explore and write songs that tell a story, which is exactly what a Broadway musical soundtrack should do.
5. Waitress has already smashed theatre records.
Broadway musical Waitress set a new record for the largest box office earnings during previews at the Brooks Atkinson Theatre. It enjoyed a completely sold-out run at the American Repertory Theater in Cambridge, Massachusetts before transferring to Broadway where it grossed an unprecedented $145,532 in its first weekend.
4. The creative team is nearly all female.
Speaking of records, Waitress features a dream team of creatives and it became the first major show in Broadway history to employ women in the top creative spots. With Diane Paulus behind the director's helm, Sara Bareilles behind the music, Lorin Latarro behind the choreography, and Jessie Nelson behind the book, Waitress will forever go down in history. This brings us to our next fact...
3. It is heavily debated whether Waitress is a feminist musical.
Waitress is, in no doubt, a polarising show when it comes to what the critics think about its feminist themes. Some argue that the all-female creatives combined with a female-centric cast and 'stereotypical males' make it a feminist musical while other critics argue that it does not focus on feminism at all, and is, in fact, naive on the matter. In the end, it's up to you, the audience, to decide.
2. So many pies, so little time.
Yes, another fact about pies, because we just can't get enough of them. There are at least a baker's dozen different pies associated with Waitress The Musical. The many pies featured on the menu board in Joe's Diner include Lulu's Strawberry Dream Pie, Red White and BLUEberry Pie, Couch Potato Pie, Lost Shepherd's Pie, Big Guy Strawberry Pie, Deep (Shit) Dish Blueberry Pie, Berry the Bullshit! Pie, Marshmallow Mermaid Pie, Pineapple Upside Down Pie, A Little Wild Wild Berry Pie, Got My Vote Rhubarb Compote Pie, Sweet Victory Pie, and Polka Dot Peach Pie.
Which Waitress pie tickles your fancy?
1. We want Jessie Mueller to star in the West End transfer of Waitress.*
Okay, so this isn't really a Waitress fact, but we couldn't help ourselves. The West End cast of Waitress has not yet been announced, but will Waitress fans get a second helping of Mueller's Jenna Hunterson? Only time will tell.
---
Waitress opens at the Adelphi Theatre on 8 February 2019 and is booking until 25 May 2019. Tickets are on sale now! You won't want to miss the UK premiere of Waitress, so be sure to book your tickets early while stocks last!
---
Purchase your Waitress tickets.
*Update as of 22 November 2018: It was officially announced that American Idol runner-up Katharine McPhee will be originating the role of Jenna in the West End.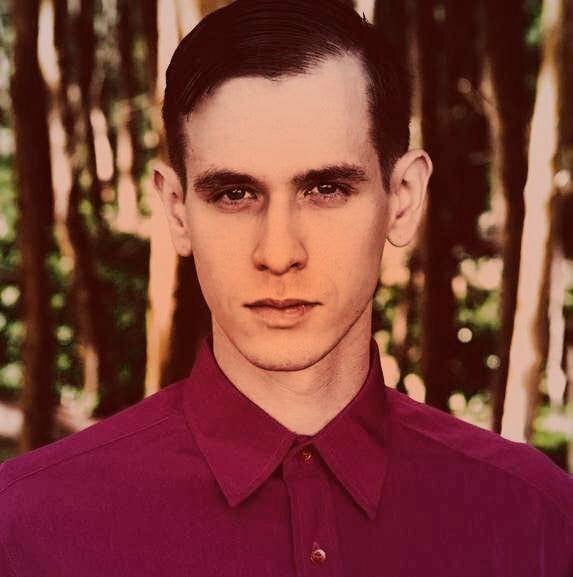 Ephram is a jack of all trades and enjoys attending theatre, classical music concerts and the opera.