Bianca Del Rio joins the cast of Everybody's Talking About Jamie to play Hugo/Loco Chanelle
Posted on 29 March 2019
Hold onto your wig, hunty! It has just been announced that RuPaul's Drag Race season 6 winner Bianca Del Rio has been cast as the next Hugo/Loco Chanelle in Everybody's Talking About Jamie this summer. The news comes following the announcement made last week that Faye Tozer from Steps would be 'stepping' into the role of Miss Hedge in May.
The smash-hit West End musical, Jamie, is currently booking at the Apollo Theatre until 25 January 2020.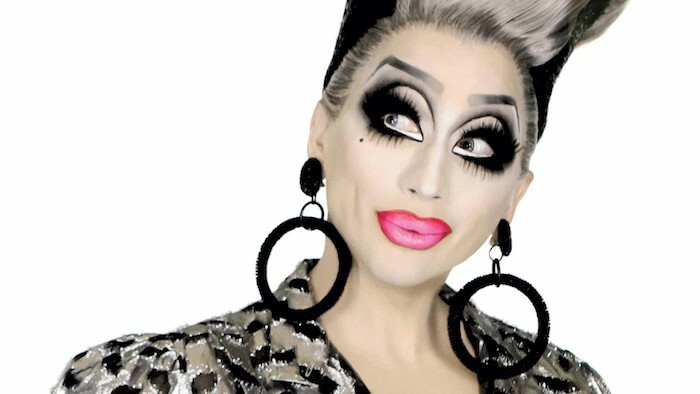 Bianca Del Rio takes to stage at London's Apollo Theatre
In what may seem like a dream casting for London theatre that will have drag queen fans pinching themselves just to see if it's real, it has been announced today that the one-and-only Bianca Del Rio (Drag Race season 6 winner, Hurricane Bianca) is set to join Faye Tozer in Everybody's Talking About Jamie at the Apollo Theatre this May. The drag queen superstar's highly anticipated run as Loco Chanelle/Hugo will last for just 8 weeks and she will take on the role beginning 6 May and lasting until 29 June 2019.
Bianca Del Rio's West End stage debut in Jamie will take place just weeks ahead of her 2019 Northern Europe Tour and UK & Ireland Tour, and it also marks the second time a Drag Race star has appeared in the musical following Michelle Visage, who notably replaced Tamsin Carroll as Miss Hedge for a three-month run before the current Hayley Tamaddon took on the role to both critical acclaim and controversy.
Why Bianca Del Rio is the best choice to play Hugo/Loco Chanelle
Not only was Bianca Del Rio crowned the winner of RuPaul's Drag Race back in 2014, but she also slew the entire season she appeared in. Her snatch game celebrity impersonation of Judge Judy along with her hilarious stand-up performance during the RuPaul Roast comedy challenge proved just how capable she is of commanding the stage and tickling everyone's funny bone. Bianca Del Rio's status as a seasoned drag queen veteran will prove to come in handy for her new West End role as Hugo/Loco Chanelle, a former queen who runs a local drag queen attire shop called Victor's Secret and serves as a mentor for Jamie New (played by Layton Williams) after the two become close friends.
In real life, while she doesn't claim to have a 'drag daughter,' Bianca Del Rio has been known to foster several Drag Race alumni, including her younger season 6 co-star Adore Delano, whom she has repeatedly referred to as her 'baby,' and Drag Race season 8 winner Bob the Drag Queen. Her tendency to look after her fellow queens means she'll certainly be able to nail the part as Jamie's 'drag mother.'
While she'll be performing for the first time ever in a major West End production, Bianca Del Rio is no stranger to the stage and has starred in numerous Off-Broadway productions, most of which were at the Le Petit Theatre du Vieux Carre in her hometown of New Orleans. Her most notable stage credits at the venue include transgendered character Angel Dumott Schunard in Rent, radio announcer Vince Fontaine in Grease, Cooch Deville in At the Club Toot Sweet on Bourbon Street, Emcee in Cabaret and drag artist Miss Industrial Northeast/Tawny-Jo Johnson in Pageant.
In what can be considered a 2-for-1 deal, theatre fans will get to see both Bianca Del Rio out of drag as Hugo and in drag as Loco Chanelle thanks to the versatility of the role. And who wouldn't like that? Bianca Del Rio's runway looks were killer, and similar to fellow drag queens Pearl Liaison and Milk, she is also often considered good-looking both in drag and as just plain Roy Haylock.
Bianca Del Rio, no makeup – A brief biography and background
Born in 1975 in New Orleans, Louisiana to a Honduran father and Cuban mother, Roy Haylock initially broke into the entertainment business in the early 90s as a costume designer and won the 1993 Big Easy Entertainment Award for Best Costume Design as well as six Big Easy Entertainment Awards in Costume Design. After branching out into costume design for the New Orleans Opera, it was likely the glitz and glamour of this needle-and-thread art form that drove him to perform as a drag queen, complete with his very own costumes made by him and just for him.
Haylock's gateway into the drag profession was the 1996 play, Pageant, in which he played Miss Industrial Northeast. Local New Orleans drag queen Lisa Beaumann was so impressed with Haylock's performance that she offered him multiple gigs in the Oz nightclub, where he took on the stage name Bianca Del Rio and later became a three-time winner of the New Orleans Gay Entertainer of the Year Award. Following the aftermath of Hurricane Katrina, Haylock moved to the Big Apple where he became prolific in the New York drag scene before eventually being cast in RuPaul's Drag Race and becoming a household name.
Everybody's Talking About Jamie starring Bianca Del Rio Apollo Theatre tickets from
£24!
If you're an avid viewer of RuPaul's Drag Race and happened to miss Michelle Visage, then you certainly won't want to miss Bianca Del Rio in Everybody's Talking About Jamie. The multi-award-winning musical, which has captured the hearts of thousands and will soon be adapted into a feature-length film, is booking until 25 January 2019 in an open-ended run. Tickets to see Bianca Del Rio perform live in London's West End are subject to high demand, so be sure to book sharpish for the best seats and prices!
Book your tickets for Everybody's Talking About Jamie at the Apollo Theatre from just £24!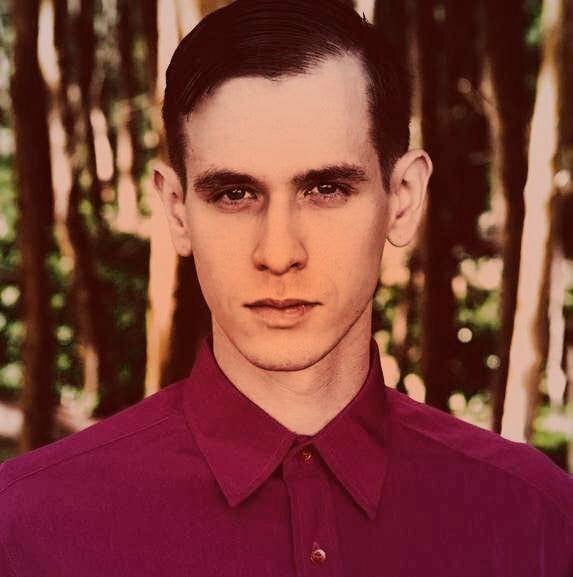 Ephram is a jack of all trades and enjoys attending theatre, classical music concerts and the opera.